FACULTY AUTHOR SPOTLIGHT SPONSORED BY THE UNIVERSITY BOOKSTORE
A celebration of the release of Bill Hutchin's English translation of the epic Arabic novel, Al-Koni, and the author's retirement from Appalachian State University.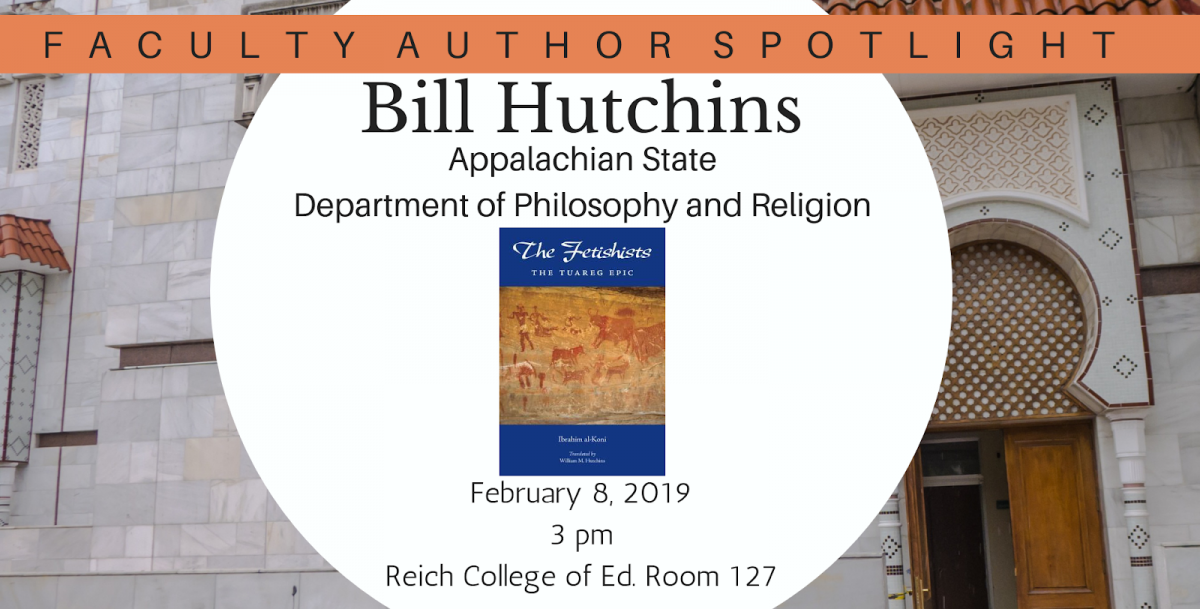 Boone, North Carolina, February 8, 3 pm.
A program sponsored by the University Bookstore and presented by the Appalachian State University Student Book Club hosts an event in February at the Reich College of Education on the campus of Appalachian State University. The University Bookstore partners with campus departments to highlight new releases from faculty authors. The February event will feature Philosophy and Religion, Professor Bill Hutchins.
Though the premise is straightforward (and William M. Hutchins's translation from Arabic is clear and refined), "The Fetishists" is a head-spinning dervish of characters and disputes among nomads, settlers, animist tribal people and competing factions of Islam. There are love stories and territorial conquests and the practice of arcane rituals. Unlike most of what we classify as world literature, Mr. al-Koni offers no concessions to the Anglophone reader—nothing in his vast story is explained or contextualized. It gives one the feeling of having been dropped into the middle of the Sahara with a canteen and a compass. This is daunting but exciting, and the persevering reader will begin to discern the secret desert language that the nomads have long mastered, a speech made of wind and stillness. "Thus," writes Mr. al-Koni, "listening to the silence has become a form of worship.""
-The Wall Street Journal