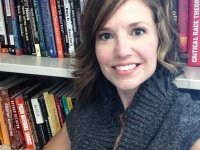 Department:
Leadership and Educational Studies
Degrees:
Ph.D. Social Foundations of Education, University of South Carolina; M.S.W. University of Georgia; B.S. Psychology & Sociology, University of Georgia
Teaching Experience:
As a sociologist of race and education, my research and teaching interests focus on the social constructions of race and the manifestations of racism in society and the connections to educational institutions, PK-PhD. Thus, I have taught sociology of race and education courses, critical perspectives on race and whiteness, racial literacy courses, culturally relevant pedagogy, and qualitative research methods. I also teach doctoral seminars on critical race studies. As a critical educator, I take seriously my responsibility to support and nurture my students to engage in self-reflective processes to become socially just and racially literate members of society.
Why I like to teach honors courses:
I enjoy teaching Honors courses due to the dialogic nature of the seminars that fit well with the topic of the courses I teach. The variety of disciplines represented in the seminars offer a richness in perspective that students bring to our learning community.