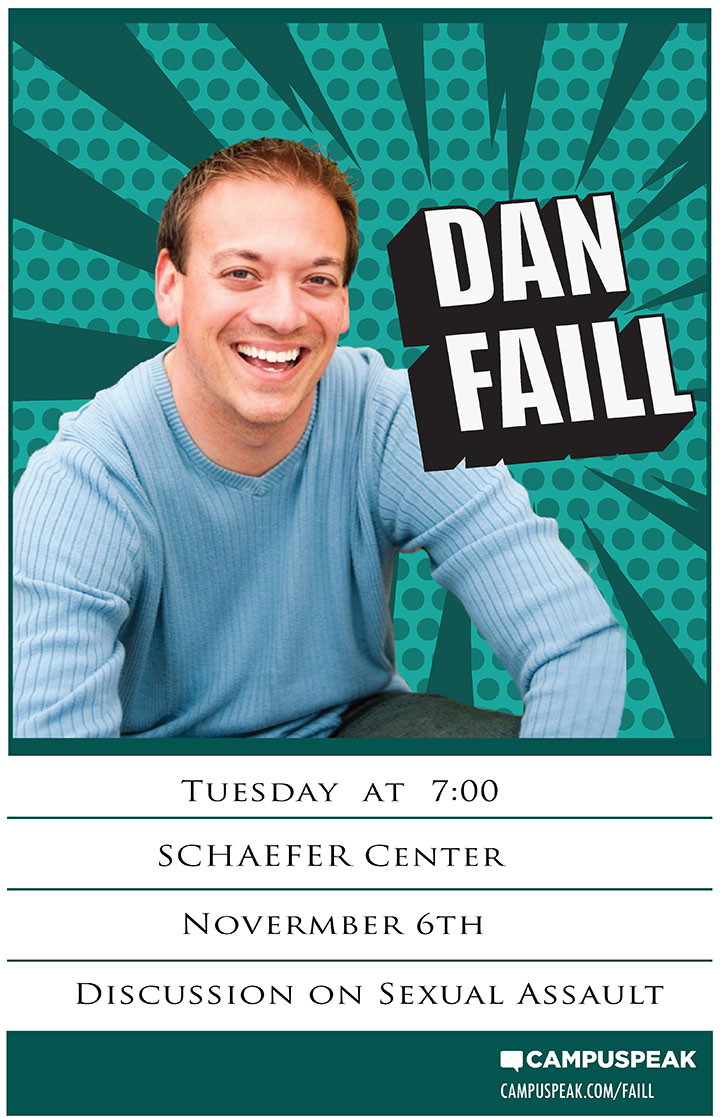 He has spoken to thousands of college students across the country. Rather than
listing off a resume of jobs and accomplishments, here are some fun facts:
In high school, Dan won a national championship for acting... as a mime.
He changed his major from acting after his first semester in college because
his professor told him that he'd never make it because his eyebrows were too
expressive for TV or film.
He is a proud member of the Theta Chi Fraternity and used to work for their
headquarters as a leadership consultant. After graduation from UNC-Wilmington,
Dan knew he wanted to get a master's degree close to home, so naturally he went
to the University of the Pacific, which was only about 3,000 miles away.
He has visited all but four states in the US - so if you have friends in Alaska,
Montana, Maine or Rhode Island that would like to bring him to their campus
please talk to him after the keynote.
Dan is here with us today to share some thoughts and personal stories about
Sexual Assault
https://orgsync.com/90993/events/2559433/occurrences/6149915