Kick off event for Climate Stories Week
Sponsored by: The Smith Gallery, the Office of Sustainability, The College of Fine and Applied Arts, the Honors College, the Department of Sustainable Development and the Art Department.
Free and open to all.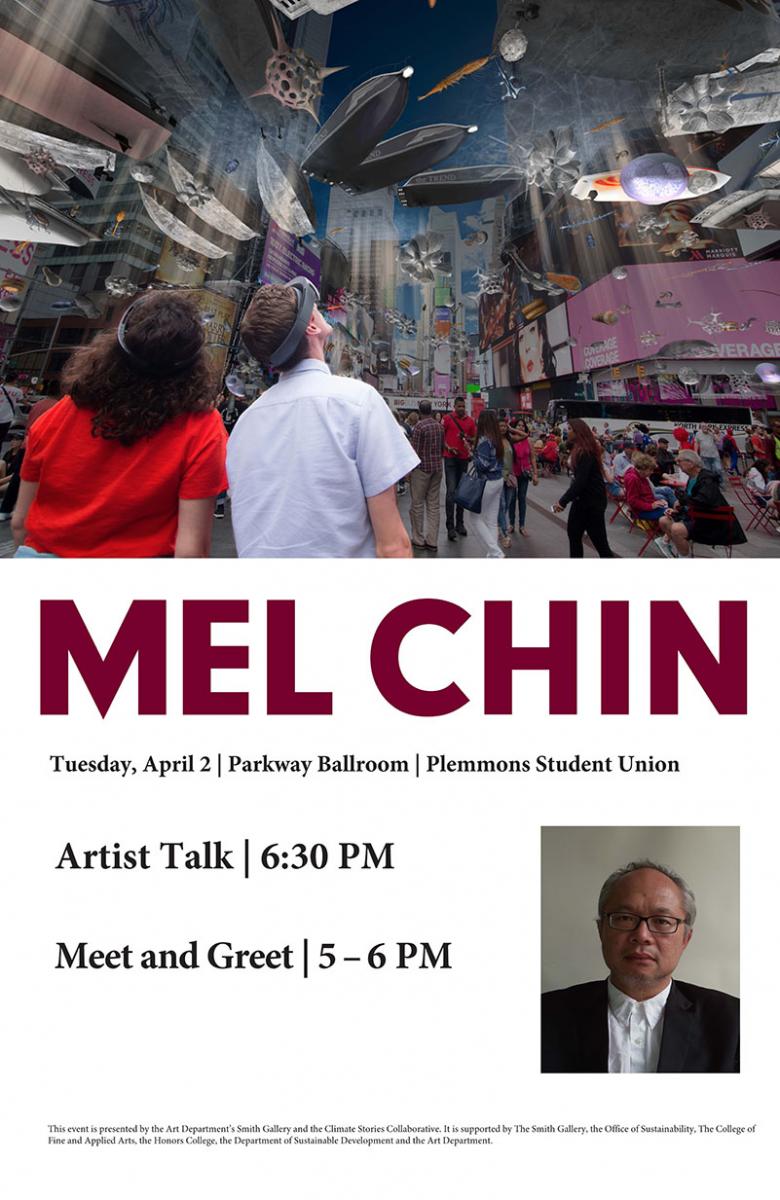 About the Artist
Mel Chin is an internationally recognized multidisciplinary artist known for his iconic sculptures and installations and for integrating art into unlikely places, including destroyed homes, toxic landfills, and most recently working with advanced augmented reality (AR) technology. The artist will discuss some of the projects that make up his career long dedication to arts role in securing a more just, equitable and sustainable world, as well as recent work that specifically addresses the social dimensions of climate change.
About the Climate Stories Collaborative
The Climate Stories Collaborative is a learning community at Appalachian dedicated to growing the capacity of faculty and students to use a variety of creative media to tell the stories of those who are already affected by, and/or taking action to address, climate change. The collaborative supports arts-engaged research across curriculum and hosts programs and speakers throughout the year that build empathy and promote action. It's signature event is the Climate Stories Showcase, which features student projects that creatively engage climate change issues. More information is available at: https://faa.appstate.edu/events/climate-stories-collaborative.
A Full Press Release with more details available here:
http://art.appstate.edu/connect/news/esteemed-artist-mel-chin-to-speak-at-appalachian
--
Jennie CarlisleDirector of the Smith GalleryFaculty with the Art Department at Appalachian State University828.262.8053
carlislejk@appstate.edu