On November 13th we welcome award-winning author Earl Swift to our campus to learn more about his work to research and write his new book, Chesapeake Requiem. This book is subtitled A Year with the Watermen of Vanishing Tangier Island, and "sounds a warning on the coming fate of countless coastal communities." It is a climate story that's been big in the media recently (selection of national media links below), so we are thrilled to bring him to our campus. See poster attached, and save the date!

We are hosting two events with Earl Swift on Tuesday, Nov. 13--both are free and open to the public.
11:00 AM -12:15 PM Book Talk/Class Visit Session in PSU's Parkway Ballroom. If you have a class that meets at this time and you'd like to bring your class, contact Laura England (englandle@appstate.edu) to reserve seats.
5:00 PM Book reading, signing and reception in PSU's Solarium
These events are brought to you by the College of Fine and Applied Arts and supported by the Goodnight Family Department of Sustainable Developmentand Department of Communication. Swift's visit is hosted by the Climate Stories Collaborative, a faculty-led initiative aimed at growing the capacity of faculty and students to use a variety of creative media to tell the stories of those who are already affected by, and/or taking action to address, climate change.

For more information, please contact Laura England, Sustainable Development (englandle@appstate.edu) and Lynette Holman (holmanlm1@appstate.edu), Communication.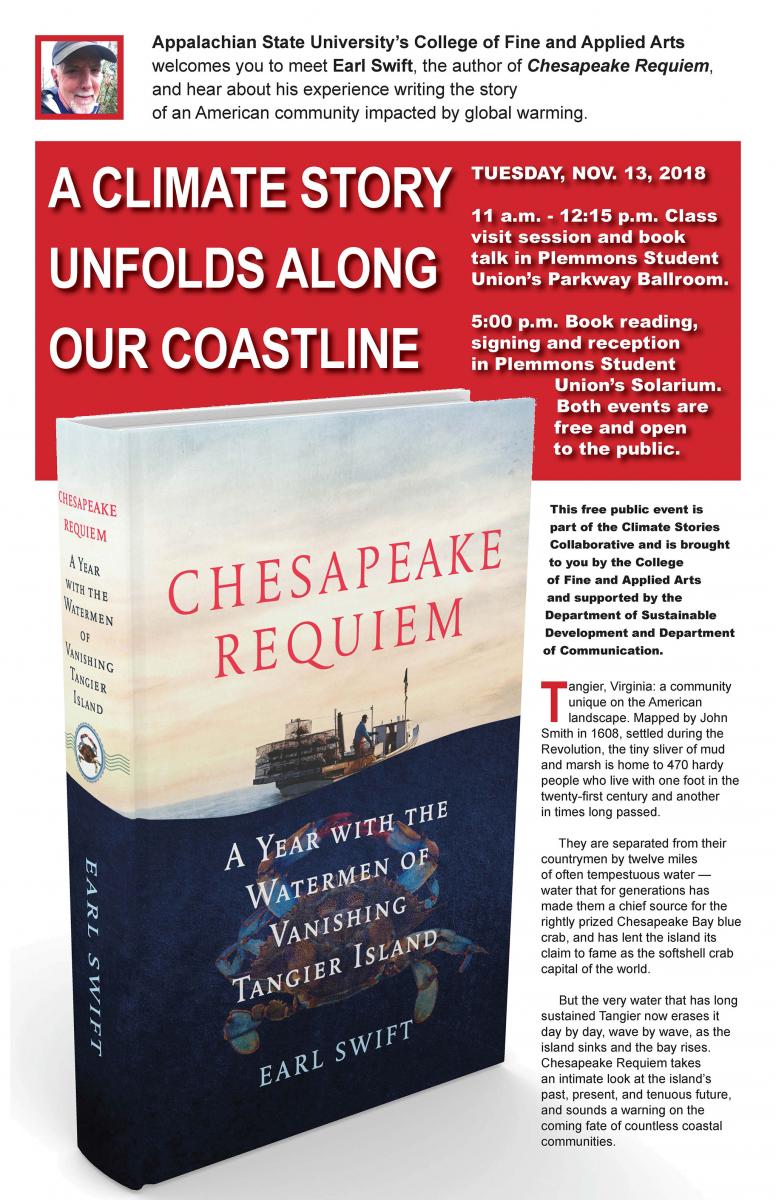 Media Coverage of Chesapeake Requiem: