Description: IT'S COLD OUTSIDE!
If you are warm, that's great, time to consider others in need. Donate to the coat and pet blanket drive going on now through Feb 8th. Winter clothes donations go to the University Sustainability Free Store on the bottom floor of East Hall https://sustain.appstate.edu/initiatives/food-pantry/ Items for pets will be donated to the Watagua Humane Society https://wataugahumane.org/ Donation boxes can be found in most buildings on campus, if you can't find one or have questions contact Kalin Bradley (bradleykp) or Heidi Tait (taithr).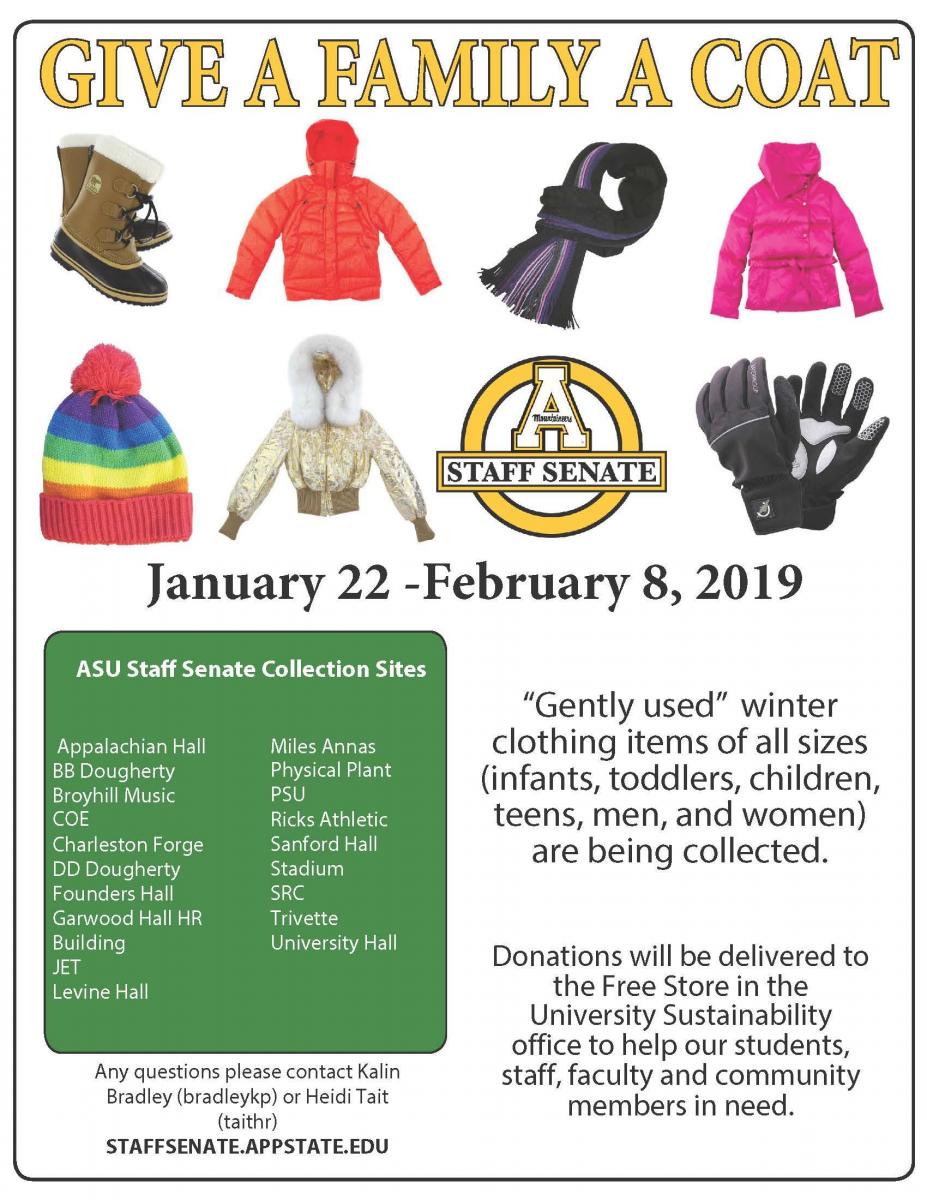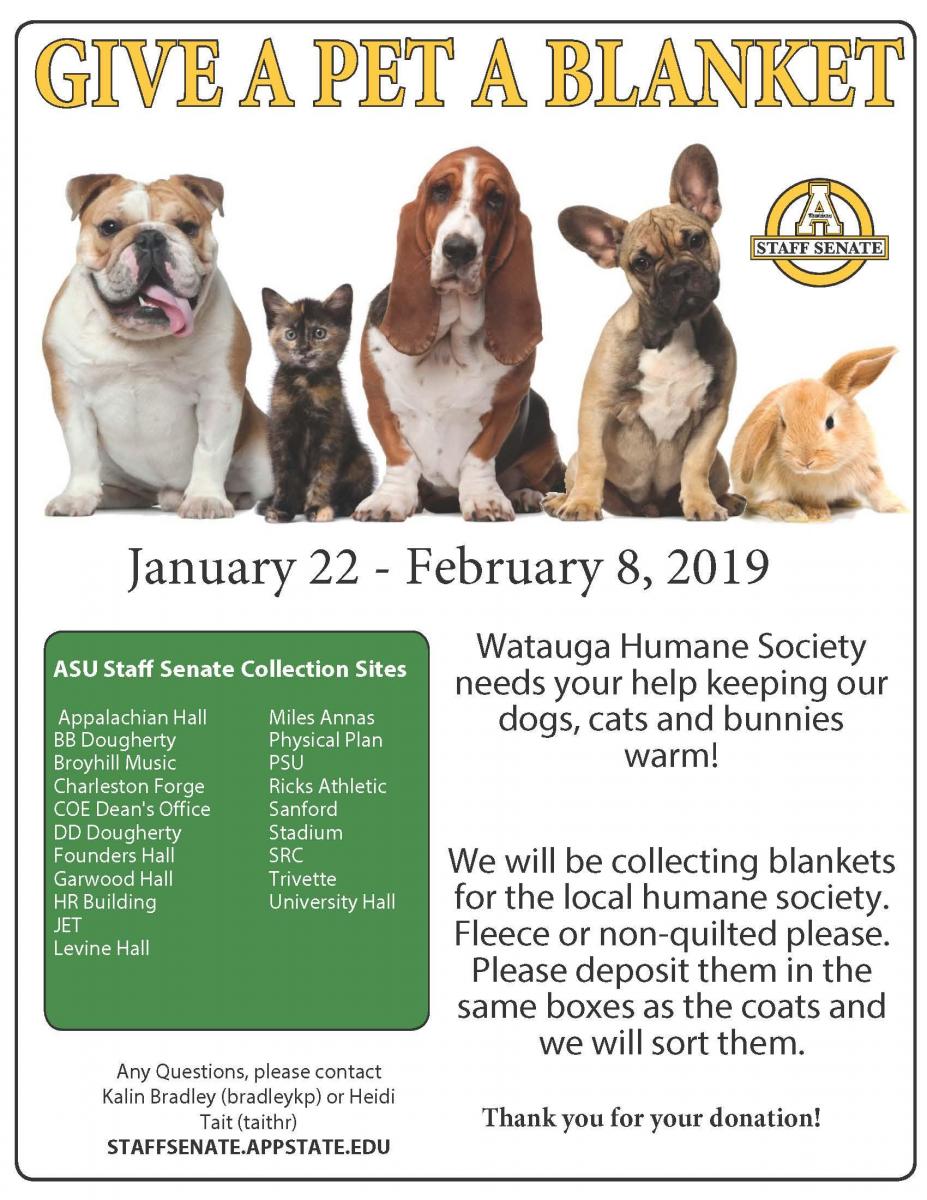 Families in need and your furry friends thank you!