Click here to schedule an appointment with Dr. Hege.
Education
BA, Athletic Training, University of North Carolina, Wilmington, 2003
MS, Sport Studies, High Point University, 2007
MPA, Public Management, Appalachian State University, 2011

Capstone Project: Physical Activity Promotion in Urban Areas – Content Analysis of the Nine Largest Metropolitan Parks and Recreation Departments in North Carolina

PhD, Community Health Education, University of North Carolina, Greensboro, 2015

Dissertation: The Relationship between Long-Haul Truck Drivers' Work Organization and Body Mass Index (BMI), Waist Circumference, and Cardio-Metabolic Disease Risk
Adam Hege joined the Department of Public Health and Exercise Science in 2015 and is currently Associate Professor and Director of the Undergraduate Public Health program. He teaches Health Policy, Ethics & Law, a senior-level course in the Public Health program. His research interests are broadly on health disparities and the underlying social and environmental determinants of health. Specifically, this has included examining disparities among rural populations in the surrounding Appalachia communities of western NC, with a focus on food insecurity, adverse childhood experiences, access to care, and other factors related to quality of life. In addition, his work examines systems-level and policy-oriented occupational health disparities experienced among U.S. long-haul truck drivers, a highly vulnerable working population. In his research, Dr. Hege has involved numerous Honors students and undergraduate research assistants. Adam has published more than 35 articles in peer-reviewed journals including Public Health Reports, Frontiers in Public Health, Health Education & Behavior, American Journal of Health Behavior, Accident Analysis & Prevention, Journal of Occupational and Environmental Medicine, PLOS One, Science of the Total Environment, Public Health Nutrition, Family & Community Health, and the International Journal of Environmental Research and Public Health, among others. He has co-authored two textbook chapters and co-edited the text Public Health Nutrition: Rural, Urban, and Global Community-Based Practice. Adam also serves as the Associate Editor of Family & Community Health, on the editorial boards of Behavioral Medicine and the Journal of Appalachian Health, and on the Governing Council of the American Public Health Association. His work is presented annually at national and state-level professional conferences, including the American Public Health Association and North Carolina Public Health Association annual meetings.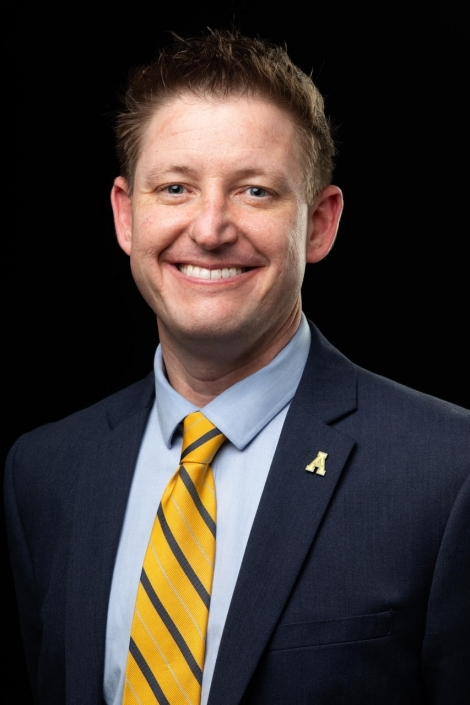 Title:

Honors Academic Mentor (Beaver College of Health Science), Associate Professor
Department:

The Honors College, Department of Health and Exercise Science

Email address: Email me

Phone: (828) 262-7102
Office address
Leon Levine Hall, 430