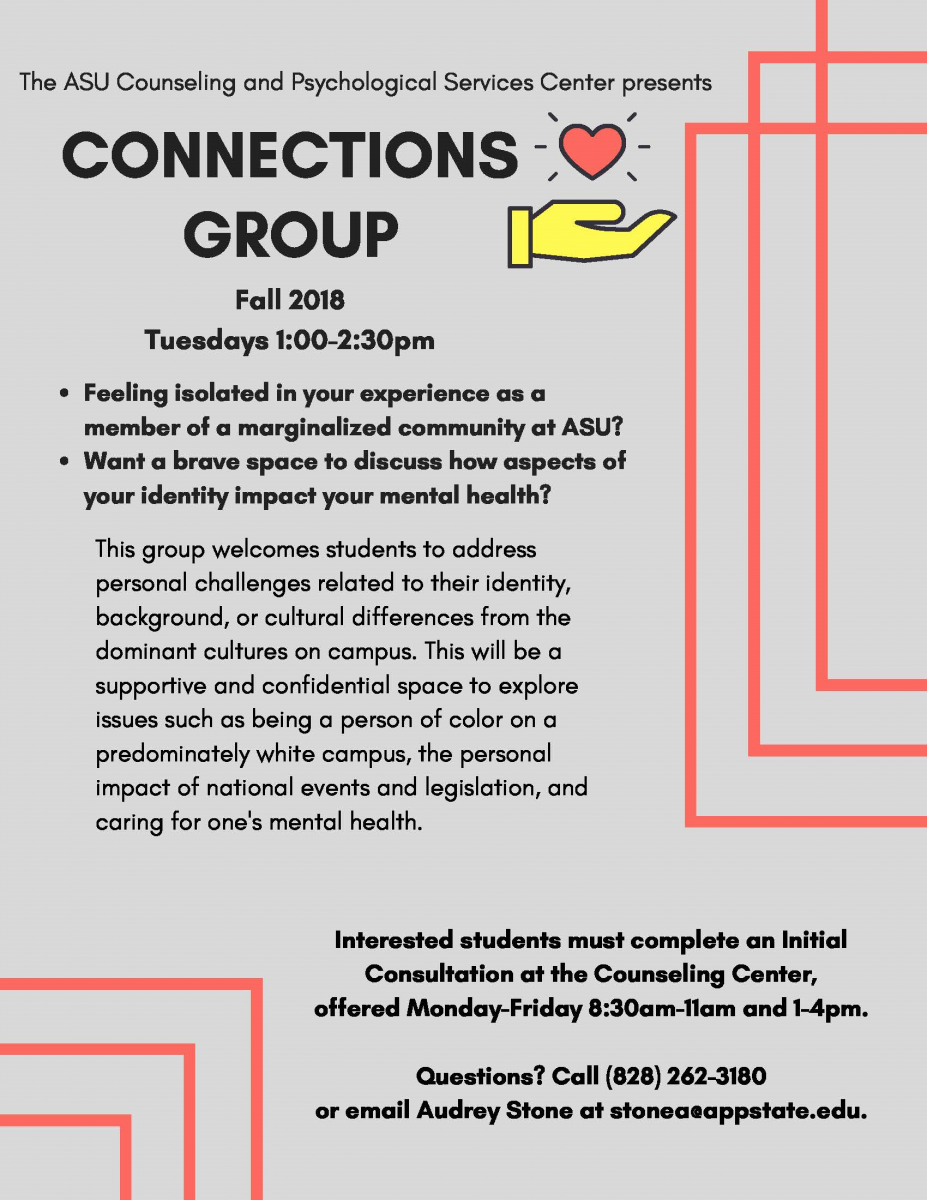 Feeling isolated in your experience as a member of a marginalized community at App State?
Want a brave, supportive space to discuss how aspects of your identity impact your mental health?
"Connections" is a group that welcomes students who want to address personal challenges related to aspects of their identity, background, or cultural differences from the dominant cultures on our campus. This will be a supportive space to explore issues such as being a person of color on a predominately white campus, the personal impact of national events and legislation, and generally caring for one's mental health. Group will meet Tuesdays 1-2:30pm and students must complete a screening process before participating.
Interested? Come by the Counseling Center to complete an Initial Consultation (offered Monday-Friday, 8:30-11am and 1-4pm.) Email Audrey Stone with questions at stonea@appstate.edu.