Have you ever wondered where worlds of creativity, geopolitics, economics, identity, and environmentalism intersect?
My Place, or Yours? is a course that explores these concepts through creative collaboration with our partner institutions – Gonzaga University in Spokane, Washington, and Yongin University in Yongin, South Korea. No artistic experience necessary! All academic disciplines welcome! This course is taught by Cara Hagen Gelber, Assistant Professor, Dance Studies.
**Students in this course will have the opportunity to present work alongside the My Place, or Yours? exhibition at the Turchin Center, opening in the Spring of 2019, running through November 2019.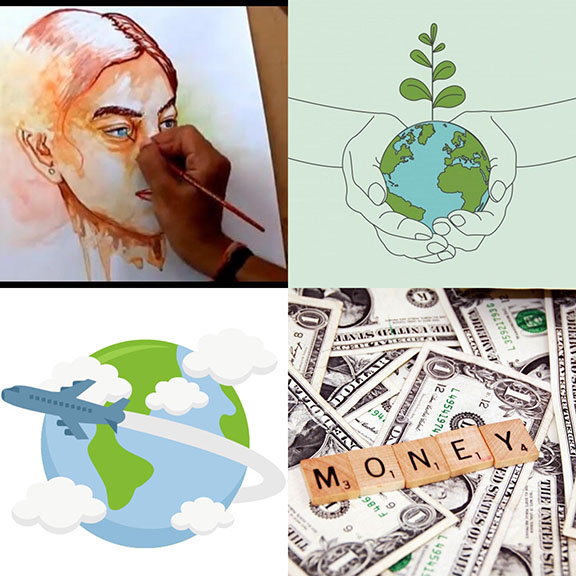 For more information, the course description follows:
Have you ever wondered where worlds of creativity, geopolitics, economics, identity, and environmentalism intersect? My Place, or Yours? is a course that explores these concepts through a long-distance collaborative philosophy and practice called Artistic Surrogacy. Through theoretical discourse and live collaboration with our partner institutions Gonzaga University in Spokane, Washington, and Yongin University in Yongin, South Korea facilitated by both digital and analog tools, students will gain an understanding of how cross-cultural, creative endeavor can create space to reframe how one considers local space, global space, acts of translation, and true collaboration. Students in this course will have the opportunity to present work alongside the My Place, or Yours? exhibition at the Turchin Center, opening in the Spring of 2019, running through November 2019. **All are welcome who wish to engage in creative activity! No prior creative or artistic experience necessary! * Provides Honors College international education requirement credit. *