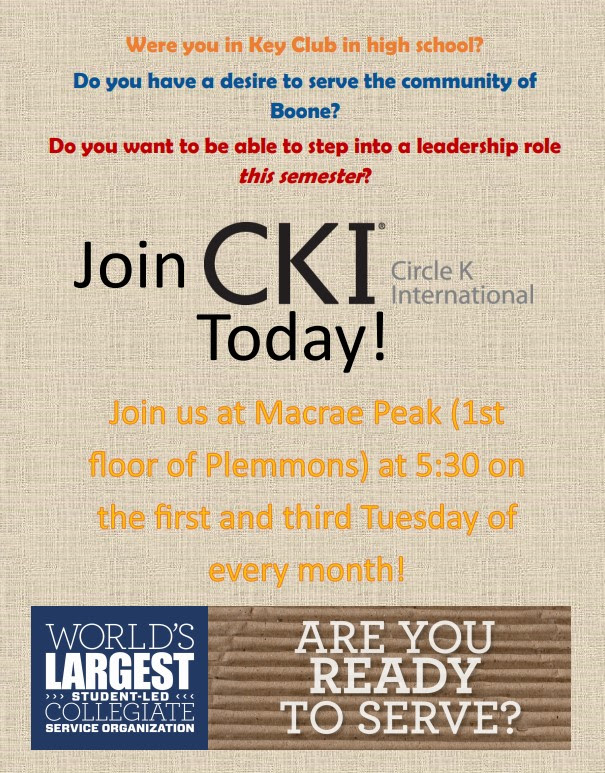 Were you in Key Club in high school? Do you need service hours?

Circle K International is the college level of Kiwanis Club. We are an Internationally recognized service organization that prides on their service work in the local area. We live to serve. We love to serve.

Our main service opportunity is bi-weekly bingo events at the Appalachian Brian Estates. Also, we help the Boone Kiwanis club with the Food Lion pick-up for the Christain Outreach Center's food drive.

We are looking for new members to help us achieve service and fundraising opportunities. Please reach out to us to learn more information and start your service journey with CKI.