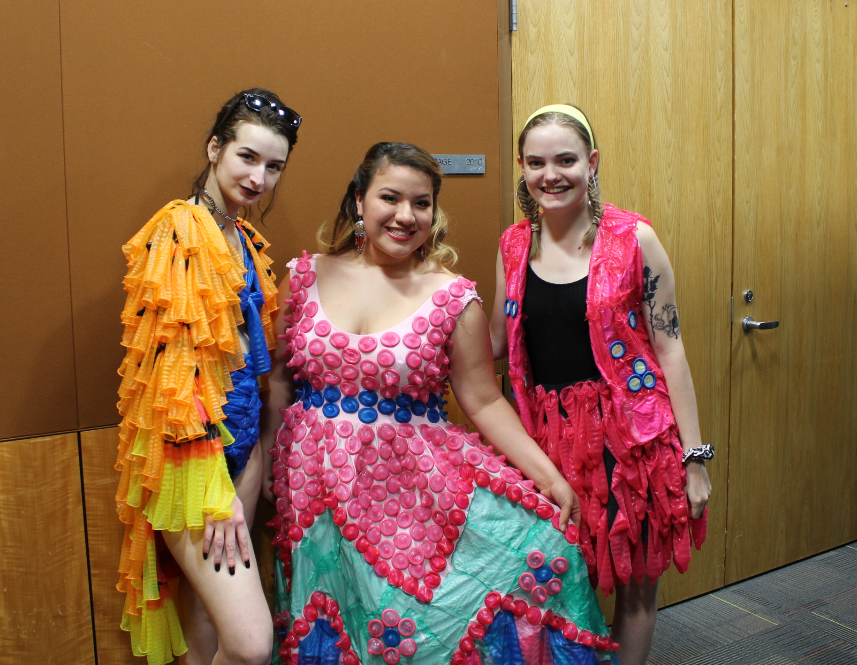 Wellness and Prevention Services Presents our 3rd annual Project Condom Fashion Show!
Sponsored by Global Protection and ONE condoms, Project Condom is a merge between art and fashion and the promotion of safer sex for college-aged students. Based on the tv show Project Runway, teams of students will have to opportunity to create and showcase garments made entirely of condoms!
This year's theme is "Caption This!"
An important part of safer sex practices is communication. Much like having a great caption on an instagram post can lead to more likes and followers, great communication can lead to greater and safer sex.
The show will be held on April 3rd at 7pm in Parkway Ballroom.
If your club/organization is interested in participating in this year's show, please complete this registration form. Registration will close on Friday, February 25th at 11:59pm.
Contact Kyra Patel, Coordinator for Student Social Wellness, at patelk@appstate.edu for additional questions or Olivia Gentry, Wellness Educator, at gentryor@appstate.edu for additional questions.