PS 4743: The European Union
Spring 2019; TR 3:30-4:45pm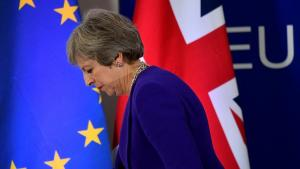 This course provides an introduction to the European Union (EU), the world's largest trading bloc, an evolving political union, and an aspiring global power. We will begin by asking if there is a European model of economy and society and, if so, what historical experiences brought it about. We will then explore how EU institutions, especially the European Commission and the Council of the European Union, work and make decisions. We will conclude by discussing current issues in EU politics, such as the immigration, enlargement, and growing opposition to the EU itself. Throughout the course, we will compare developments in Western and Eastern Europe and in the EU and the United States.
Note: Sophomores and juniors can take the course with instructor permission, and Honors contracts are welcomed. Please contact Alex at lusta@appstate.edu.