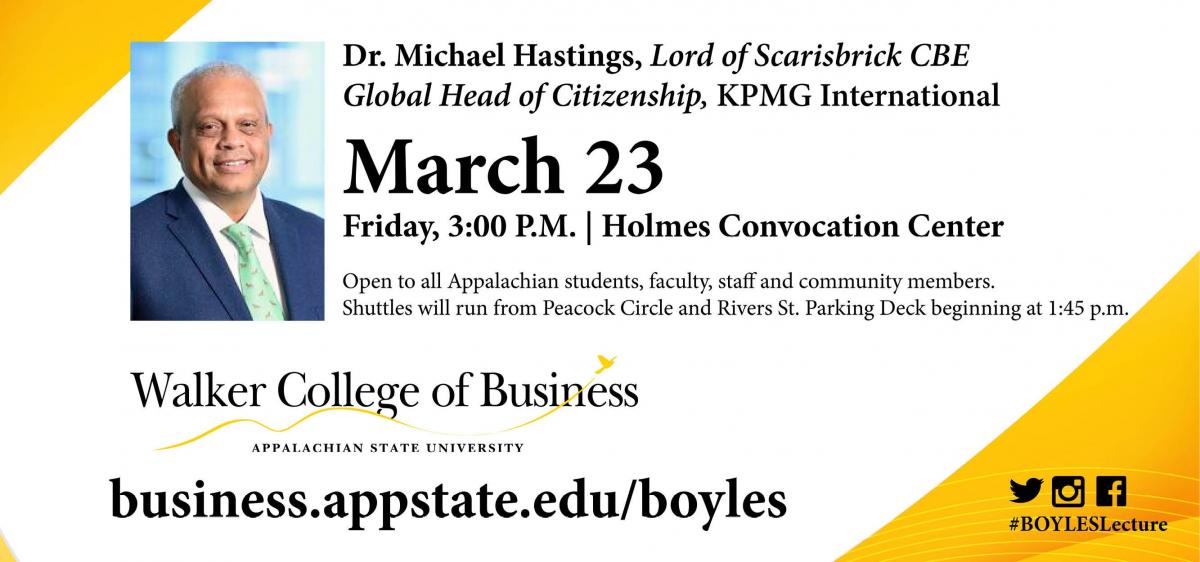 Friday, March 23
Holmes Convocation Center
3:00 p.m. Lecture
4:00 p.m. Reception
The 60th event in the Boyles Distinguished Lecture Series will feature Dr. Michael Hastings, Lord of Scarisbrick CBE and Global Head of Citizenship for KPMG International. A reception will follow. Both lecture and reception are open to the public with no cost to attend. Some courses may offer credit for attendance; check with your professor.
For more information, please visit business.appstate.edu/boyles.
https://orgsync.com/117590/events/2290628/occurrences/5479173