Honors junior Allison Staley spent this past summer working as a management and development intern with The Dragonfly House Children's Advocacy Center in Mocksville, North Carolina. Staley is a mathematics major and non-profit management minor.
Top photo features Staley (left) with Executive Director Brandi Reagan (right) posing for a social media post thanking a donor for buying items off of the agency's Amazon Wishlist, which Allison helped to advertise this summer. Photo submitted.
The mission of The Dragonfly House is
To reduce the devastating long-term effects that all forms of child abuse has on children, their families and society through immediate, coordinated, child focused services, education, and advocacy.
This organization brings together and coordinates the many different support systems that every child victim of abuse needs. In coordinating support services, they provide: forensic interviews, medical examinations, victim advocacy, mental health treatment, multi-disciplinary teamwork, case review services, and community outreach. As of January 2018, they have a new facility.
With Dragonfly House this summer, Staley worked on fundraising efforts. This included the management of social media accounts; she developed their Instagram account from scratch.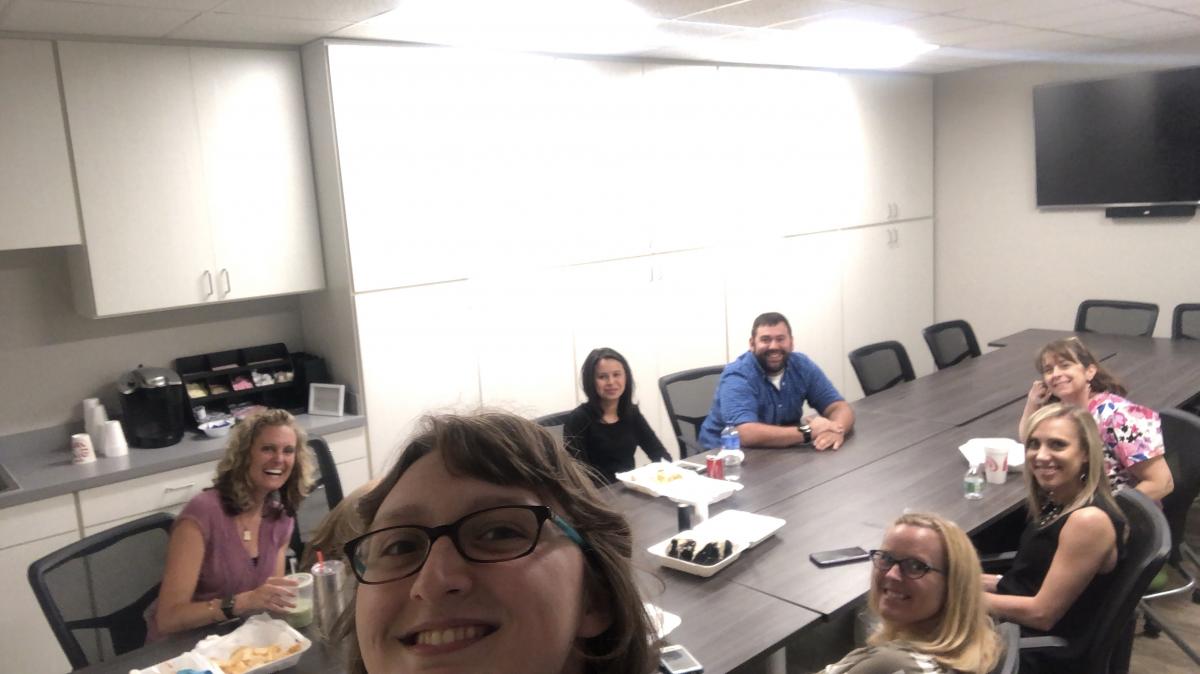 Allison taking a selfie to post on social media during a team lunch with staff members at The Dragonfly House.
This summer Staley also planned and carried out an entire community day event. This first ever Dragonfly House Compassionate Community Day was held Saturday, September 8, 2018. Participants packed fun bags for the clients that included donated items Staley solicited, received child abuse prevention education from a trained community educator, and toured their new facility.
The new facility has brought a lot of community involvement including the addition of two different gardens built completely by community members. Staley accepted the extra duty of tending to these gardens. With a very busy staff, Staley took it upon herself to keep the plants alive.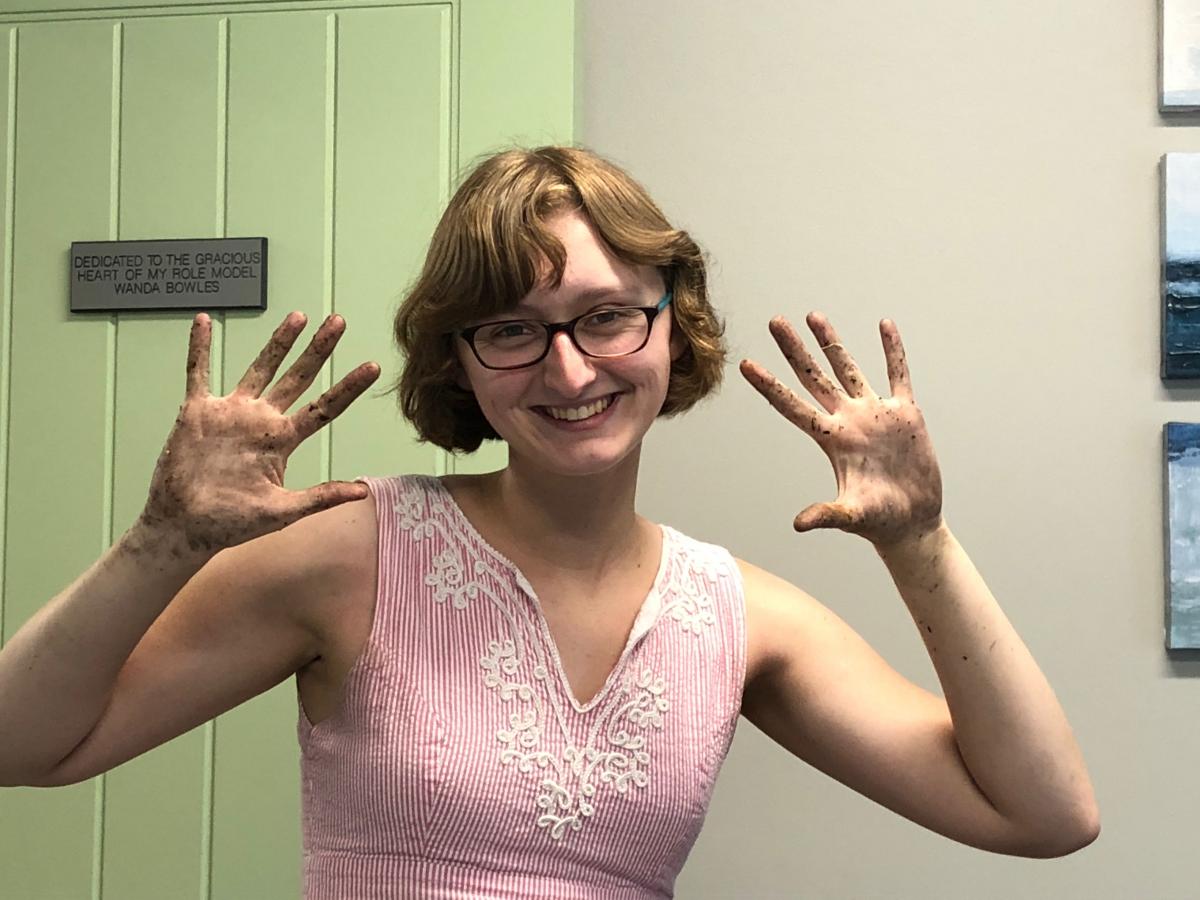 Allison posing with her dirty hands after pulling weeds in the garden at The Dragonfly House. Photo submitted.
About the internship experience, Staley shared,
The real-life experience of working in a nonprofit, especially one in a small-town, is something that cannot be replaced by classroom learning. I am extremely grateful for my time spent at The Dragonfly House, but as I told the staff when I left, "it's not goodbye—just see you later.
We in the Honors College look forward to following Staley in her future career path wherever it takes her.
Story by: Garrett Alexandrea McDowell, Ph.D.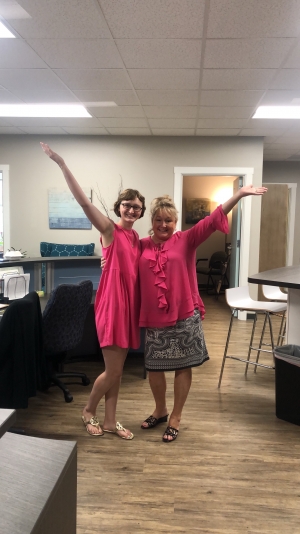 Tags: