Welcome from the Director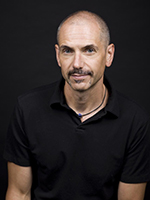 February 2017
Welcome to The Honors College and the spring semester! We are looking forward to continue providing our high-achieving students the opportunities to make the most of their higher education and Appalachian experience.
We are busy preparing for spring advising and registration. Our current students should be on the lookout for e-mails on how to make appointments with their Honors advisor. Looking beyond, to the 2017-18 academic year, we have sent decision letters for admission to Honors to the more than 1000 applicants who applied for admission to the Honors College. We will able to accommodate about 10% of the students who applied and look forward to meeting our new Honors students throughout the summer during orientation. We are also looking forward to Scholars Day on February 25 when we will interview and select the 2017 Chancellor's Scholars.
One of the major themes we will continue to be focusing on this semester is community. We are strengthening the relationships amongst our students, the faculty associated with the Honors College, Appalachian State University and the High Country. We had a great time participating in the Appalachian Winterfest Snowflake Parade in Blowing Rock. Last week during a cold snowy day we invited our students to join us for hot chocolate in the Honors Library and were thrilled with the turnout! We will definitely be doing this again! I am also eager to see what the Appalachian Honors Association (AHA!) has planned for the semester as well as new entries in Shauna Caldwell's Facebook Appalachian Honors Portrait Project.
I hope you will continue to check in to see what we are doing and where we are heading. As you explore our website I hope you discover more about us and the opportunities we provide for our students. We also encourage you to contact or to visit us to find out more about we can offer.
Sincerely,
Dr. Ted Zerucha
Interim Director, The Honors College
The Honors College at ASU!
The Honors College at Appalachian offers an enhanced intellectual experience for the most academically motivated students on campus, one that fosters independent and creative thinking, global engagement, and personal integrity. The Honors curriculum includes topically focused, interdisciplinary, and discussion-based seminars. It extends to a required international experience, and culminates in an Honors thesis as original research or a creative endeavor. Students in the Honors College are supported and challenged by a community of like-minded learners. From the Honors experience, students emerge as lifelong learners well prepared for post-graduate training—leaders of the future.
Announcements
Welcome to the Honors College Announcement Center! Check back here frequently for updates on Honors College events, programs, and information. Current Honors College announcements are also posted live on the front office TV screen, so come by and see us! Visit the Announcements Page for an archive of announcements from this current semester.