Weekly Message from Dean Vahlbusch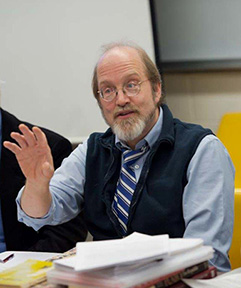 Important Job Opportunity for Honors College Students!
I invite students in the Honors College with at least 3 semesters left in their studies at ASU to apply to work up to 10 hours per week as an Honors College Student Assistant (starting wage will be $8 per hour; more hours may be available in the fall).
The important work of this position will include advising Honors College staff on student life, preparing and sending our Honors Wednesday Memo, greeting students and visitors, answering phones and emails, talking knowledgeably about Honors education, and working on special projects.
We're looking for strong communication skills. And one or more of the following will strengthen your application: devotion to Honors education; experience with diverse populations; experience in writing, copy-editing, layout, photography, newsletter production, and/or social media; experience working in a team and/or leading.
Later today I'll email you the application form.
Yours, Jeff
Click here to see the full Wednesday Memo for November 15, 2017.
Upcoming Events
Welcome to the Honors College Announcement Center! Check back here frequently for updates on Honors College events, programs, and information. Current Honors College announcements are also posted live on the front office TV screen, so come by and see us! Visit the Upcoming Events Page for an archive of announcements from this current semester.
The Honors College at ASU!
The Honors College at Appalachian offers an enhanced intellectual experience for the most academically motivated students on campus, one that fosters independent and creative thinking, global engagement, and personal integrity. The Honors curriculum includes topically focused, interdisciplinary, and discussion-based seminars. It extends to a required international experience, and culminates in an Honors thesis as original research or a creative endeavor. Students in the Honors College are supported and challenged by a community of like-minded learners. From the Honors experience, students emerge as lifelong learners well prepared for post-graduate training—leaders of the future.