The Honors College at Appalachian State offers an enhanced intellectual experience for the most academically motivated students on campus, one that fosters independent and creative thinking, global engagement, and personal integrity. The Honors curriculum includes topically focused, interdisciplinary, and discussion-based seminars. It extends to a required international experience, and culminates in an Honors thesis as original research or a creative endeavor. Students in the Honors College are supported and challenged by a community of like-minded learners. From the Honors experience, students emerge as lifelong learners well prepared for post-graduate training — leaders of the future.


Weekly Message from the Dean
Wednesday, January 25th, 2023
Weekly Message from the Dean
Dear students in the Honors College and Honors students across the university in any of our 36 departmental Honors programs, dear friends of Honors and colleagues and coworkers,
After such a long introduction, my Wednesday Memo message today is blissfully short:
All the snarly, freezing wind gusts and snow and ice of late might incline us to forget: we call this Spring semester, not Winter. And thus, every exam and paper written, every problem solved and email answered, every meeting attended and Memo read is bringing us closer, and quickly, to the glories of another High Country spring.
Warmly,
Jeff
Click here for the full version of the latest Honors Wednesday Memo.

Meet the Dean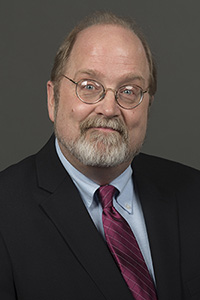 "One of the best things about being Honors dean are all the chances I have to define and refine Honors education at Appalachian, in conversation and collaboration with Honors students, faculty, parents, staff members, friends. In the words of national Honors leader Dr. Sam Schumann (1942-2014), 'Honors is trying to do undergraduate education as well as it can be done.' The Honors College and departmental Honors programs across the university are thus communities in which students, faculty, and staff gather to create new opportunities, to experiment and innovate, to grow together in collaborative pursuit of an important and ever-changing goal."
Dr. Jefford Vahlbusch
Dean, Honors College