Weekly Message from the Dean
June 29, 2022
Dear Honors students, faculty, friends,
What a pleasure it is to meet incoming Honors College students during summer orientation, and to start talking together — and to start them talking together — about ways that the Honors College and Appalachian State University can "connect great students to great opportunities." That's what we are for!
Sophomore, Junior, and Senior Honors College students! Here's a great opportunity for you. I invite you to sign up now to move back to campus early (on Friday, August 12) and be ready on Monday, August 15, to help our new Honors College students move into Cone Hall!
It will be great fun, and will help create our wonderful Honors College community anew. And: for helping your incoming Honors College colleagues you will receive an Honors College T-shirt: rare, coveted, and beautifully designed.
Sophomores, Juniors, Seniors in the Honors College: See below for a sign-up link!
Yours,
Jeff
Click here for the full version of the latest Honors Wednesday Memo.

Announcement Center
Welcome to the Honors College Announcement Center! Check back here frequently to learn about upcoming events, opportunities, and programming relavent to Honors students and the Honors community.
Counseling Center Call for Student Art Submissions-Share with students!

Summer Exhibition Celebration at the Turchin Center,

Apply Now for 2022-23 Fine and Applied Arts Student Engagement Team (FAASET)!
About the Honors College
The Honors College at Appalachian State offers an enhanced intellectual experience for the most academically motivated students on campus, one that fosters independent and creative thinking, global engagement, and personal integrity. The Honors curriculum includes topically focused, interdisciplinary, and discussion-based seminars. It extends to a required international experience, and culminates in an Honors thesis as original research or a creative endeavor. Students in the Honors College are supported and challenged by a community of like-minded learners. From the Honors experience, students emerge as lifelong learners well prepared for post-graduate training—leaders of the future.
Meet the Dean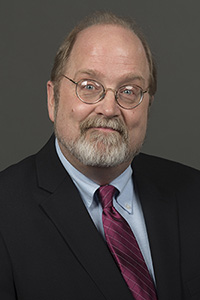 "One of the best things about being Honors dean are all the chances I have to define and refine Honors education at Appalachian, in conversation and collaboration with Honors students, faculty, parents, staff members, friends. In the words of national Honors leader Dr. Sam Schumann (1942-2014), 'Honors is trying to do undergraduate education as well as it can be done.' The Honors College and departmental Honors programs across the university are thus communities in which students, faculty, and staff gather to create new opportunities, to experiment and innovate, to grow together in collaborative pursuit of an important and ever-changing goal."
Dr. Jefford Vahlbusch
Dean, Honors College