Welcome to the Honors College at ASU!
The Honors College at Appalachian offers an enhanced intellectual experience for the most academically motivated students on campus, one that fosters independent and creative thinking, global engagement, and personal integrity. The Honors curriculum includes topically focused, interdisciplinary, and discussion-based seminars. It extends to a required international experience, and culminates in an Honors thesis as original research or a creative endeavor. Students in the Honors College are supported and challenged by a community of like-minded learners. From the Honors experience, students emerge as lifelong learners well prepared for post-graduate training—leaders of the future.
Announcements
Welcome to the Honors College Announcement Center! Check back here frequently for updates on Honors College events, programs, and information. Current Honors College announcements are also posted live on the front office TV screen, so come by and see us! Visit the Announcements Page for an archive of announcements from this current semester.
Message from the Director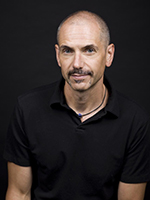 Welcome to The Honors College at Appalachian State University! The Honors College is dedicated to providing high achieving students the opportunities to make the most of their higher education and Appalachian experience. We are also the home of the Chancellor's Scholarship, the most distinguished academically merit-based scholarship at Appalachian.
We offer stimulating interdisciplinary seminar classes, a living learning community and international education experiences. Through these we endeavor to create an educational and social environment that, through its rigor, mentoring and exchange of ideas with like-minded peers, faculty and staff, prepares our students for post-graduate training and allows students to develop into the leaders of tomorrow.
As you explore our website I hope you discover more about us and the opportunities we provide for our students. We also encourage you to contact or to visit us to find out more about we can offer.
Sincerely,
Dr. Ted Zerucha
Interim Director, The Honors College