Weekly Message from the Dean
July 27, 2022
Dear Honors students, faculty, staff, supporters, parents!
On July 4th each year my grandpa would say, with eyes a-twinkle: "well, summer is nearly over." And my brother and I would squeal and screech in protest.
This year, in fact, there's still plenty of summer left, and thus:
(1) plenty of time to enjoy this summer's final Honors Monthly Memo, with its great news about 2022 Honors College graduate Karolyn Martin, and
(2) plenty of time for Honors students (Honors College and departmental / WCOB Honors students) to apply for the prestigious Dr. Dane Ward Endowed Honors Research Scholarship!
Here's the gist: "This scholarship honors the great life and work of our colleague and friend Dr. Dane Ward, former dean of University Libraries at Appalachian. The Dr. Dane Ward Endowed Honors Research Scholarship is intended to support exceptional research projects by Honors students at Appalachian. Preferred projects will be those seeking to make a substantial impact by increasing awareness, access to information, or direct support for a community of vulnerable people, with the potential of impacting the world and humanity! Please note: the word 'research' here also includes scholarship and/or creative activity."
Click here for more information and a link to the electronic application. Our NEW deadline will be midnight on August 31, 2022.
Sending thanks, and looking very much forward to August 15th (incoming Honors College student move-in), to all our great Welcome Week activities, and to the start of the fall semester and my 6th year at Appalachian.
Jeff
Click here for the full version of the latest Honors Wednesday Memo.

Announcement Center
Welcome to the Honors College Announcement Center! Check back here frequently to learn about upcoming events, opportunities, and programming relavent to Honors students and the Honors community.
The Schaefer Center Presents...the 2022-23 Season!

2022 North Carolina Honors Association Conference: Call for Proposals

MEMORY PAINTING: THE ART OF THERESA GLOSTER
About the Honors College
The Honors College at Appalachian State offers an enhanced intellectual experience for the most academically motivated students on campus, one that fosters independent and creative thinking, global engagement, and personal integrity. The Honors curriculum includes topically focused, interdisciplinary, and discussion-based seminars. It extends to a required international experience, and culminates in an Honors thesis as original research or a creative endeavor. Students in the Honors College are supported and challenged by a community of like-minded learners. From the Honors experience, students emerge as lifelong learners well prepared for post-graduate training—leaders of the future.
Meet the Dean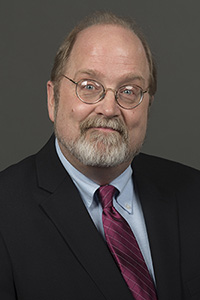 "One of the best things about being Honors dean are all the chances I have to define and refine Honors education at Appalachian, in conversation and collaboration with Honors students, faculty, parents, staff members, friends. In the words of national Honors leader Dr. Sam Schumann (1942-2014), 'Honors is trying to do undergraduate education as well as it can be done.' The Honors College and departmental Honors programs across the university are thus communities in which students, faculty, and staff gather to create new opportunities, to experiment and innovate, to grow together in collaborative pursuit of an important and ever-changing goal."
Dr. Jefford Vahlbusch
Dean, Honors College