Weekly Message from the Dean
January 19, 2022
Dear Honors students,
Let's talk Honors thesis, plural: theses!
Starting this semester, I'll be hosting Zoom conversations tentatively called: "Theses with Jeff." Watch your inbox for invitations!
Never fear: Dr. Angela Mead will continue to offer her regular "nuts & bolts" Honors College thesis advising sessions for students ready to move forward with their theses. Theses with Jeff offers all Honors students at any stage in their Honors education, from frosh to senior, chances to ask general and specific questions, to listen, to learn, and to get help from me and from each other.
What's a thesis?
Why do Honors Colleges require students to complete one?
Why should I care?
What all will I gain from doing one?
How do I find a topic, an advisor, a second reader?
Is there funding available for my thesis project?
How do theses differ in the various majors?
How do I start?
What if I get stuck or run into a problem?
What if I need a pep talk and/or inspiration?
I'm looking forward to our conversations!
Yours,
Jeff

Announcement Center
Welcome to the Honors College Announcement Center! Check back here frequently to learn about upcoming events, opportunities, and programming relavent to Honors students and the Honors community.
HON 3515 Education & Sustainability in Indigenous Guatemala

Gilman and Gilman-McCain Applications Now Open!

Career Development Center Events: 1/24-1/28
About the Honors College
The Honors College at Appalachian offers an enhanced intellectual experience for the most academically motivated students on campus, one that fosters independent and creative thinking, global engagement, and personal integrity. The Honors curriculum includes topically focused, interdisciplinary, and discussion-based seminars. It extends to a required international experience, and culminates in an Honors thesis as original research or a creative endeavor. Students in the Honors College are supported and challenged by a community of like-minded learners. From the Honors experience, students emerge as lifelong learners well prepared for post-graduate training—leaders of the future.
Meet the Dean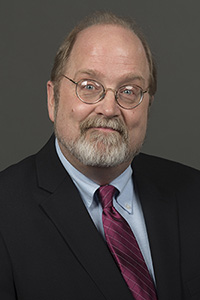 "One of the best things about being Honors dean are all the chances I have to define and refine Honors education at Appalachian, in conversation and collaboration with Honors students, faculty, parents, staff members, friends. In the words of national Honors leader Dr. Sam Schumann (1942-2014), 'Honors is trying to do undergraduate education as well as it can be done.' The Honors College and departmental Honors programs across the university are thus communities in which students, faculty, and staff gather to create new opportunities, to experiment and innovate, to grow together in collaborative pursuit of an important and ever-changing goal."
Dr. Jefford Vahlbusch
Dean, Honors College