Honors sophomore Stephany Garcia Henao was awarded a student scholarship to attend Grace Hopper Celebration (GHC)—the world's largest gathering of women technologists. Below photo features Henao at GHC in Orlando, Florida, October 1-4, 2019. Henao is majoring in industrial design and minoring in sustainable technology. She stated,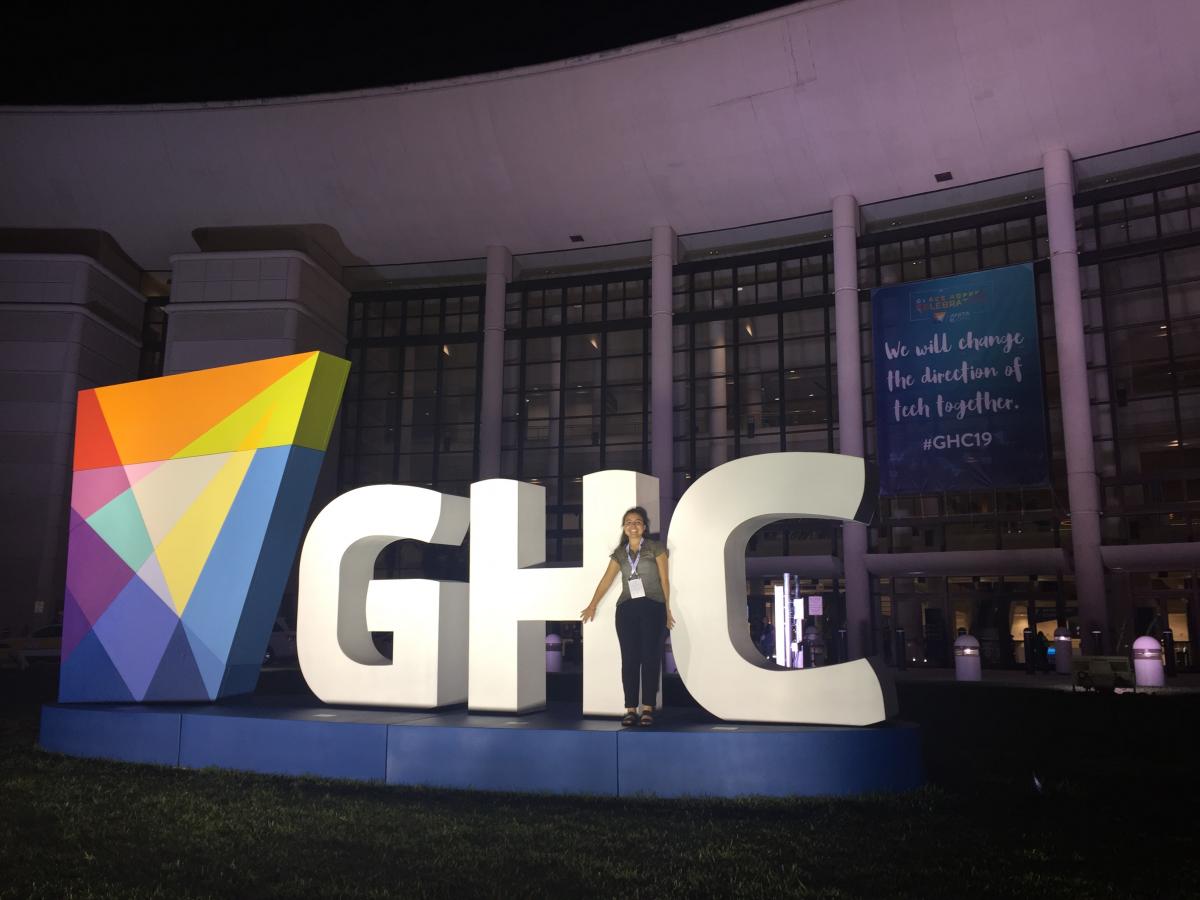 "I have always been an artist since I was a kid and have always been interested in math as well, I felt that Industrial Design was the perfect combination of my interests, where I could create and build as well as apply the logical side to whatever comes out of my mind. I am very interested in sustainability and the aspect of creating products that work for the customer as well as for the environment. I have been trying to focus on designs that use materials that are sustainable and that have an efficient after-life in regards to when the customer stops using it."
Check out some of Henao's work below or for her full portfolio website, go to: www.giannydesigns.com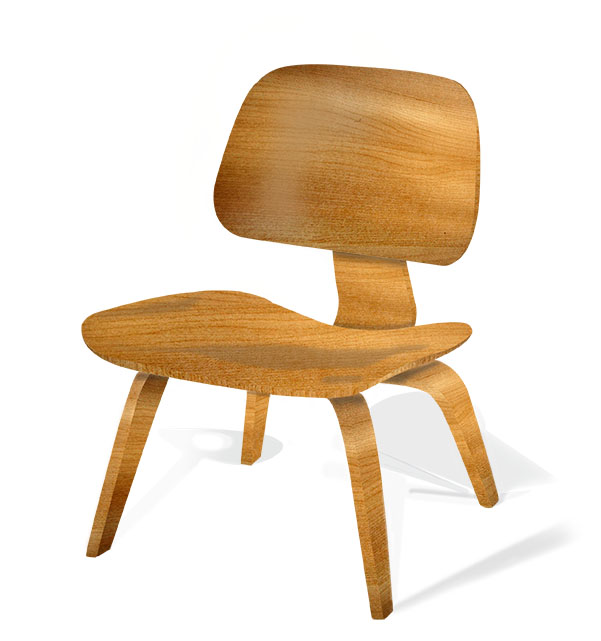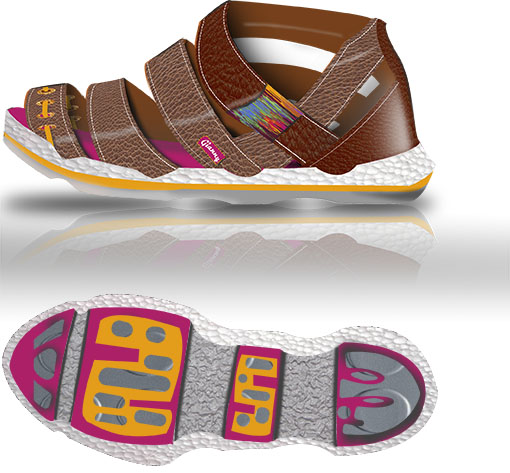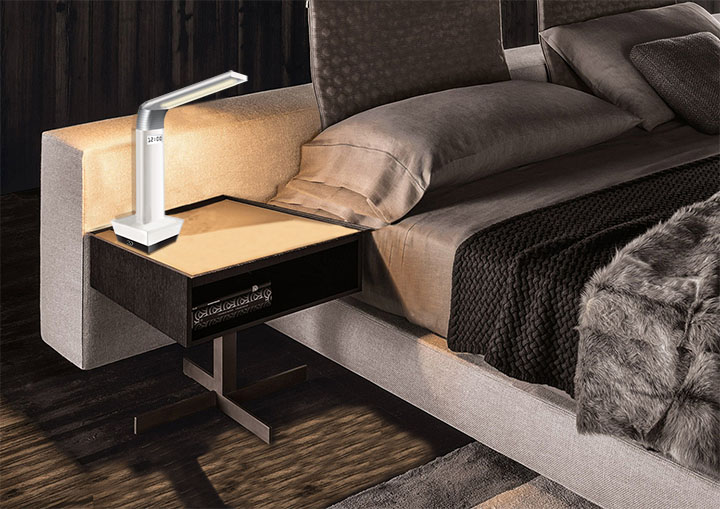 The GHC creates space for women in all fields of technology including computer science, engineering, industrial design, to network with and be mentored by leaders in private industry, academia, and government. The mission of this conference is to inform and train women for professional fields. Henao reports,
"As a Hispanic woman studying industrial design and sustainable technology, I was empowered by attending this conference because it allowed me to learn from women who have accomplished amazing things in male-dominated fields."
Henao learned of GHC while attending the Pearl Hacks 2019—a hackathon for female and non-binary students held at UNC-Chapel Hill. Because of her interest in the representation of minorities and women in the technical fields, a Google recruiter Henoa met at Pearl Hack recommended her for the GHC student scholarship.
At GHC, Henao attended several workshops by women who work for SpaceX, Google, HP, and IBM about their specific collaborative projects. She interviewed for different industrial and hardware design positions with HP, Honeywell, Vanguard, and MiTek. She also attended networking and portfolio-review sessions with Google and IBM recruiters, where she discussed possible future collaborative projects
Henao is now thinking ahead to her Honors thesis in which she hopes to collaborate with a non-profit organization in the community of Boone. She plans to design and test a sustainable product to meet the needs of the non-profit. Henao has been volunteering at F.A.R.M. Café and she would like to contribute further with her design skills there. Specifically, she hopes to collaborate with F.A.R.M. Café to design a product that would make their cooking more efficient. To begin, she is planning extensive research, in which she will be visiting F.A.R.M twice a week to learn how Boone residents interact with the restaurant and its resources. She explains, "research is key!"
This is just one more example of how Honors is service. Henao is now building on the momentum she created at GHC. We look forward to following her progress towards her Honors thesis as it evolves.
Top photo of Stephany Garcia Henao at GHC in Orlando leaning on G from Google. Photo submitted.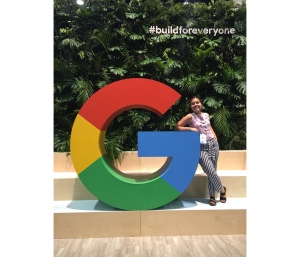 Tags: