In May, Honors rising junior Mariann King traveled to Czech Republic, Germany, Hungary, and Poland with the faculty-led study abroad course, War in Europe. This trip was organized and led by Dr. Cameron Lippard, assistant professor of sociology, and Dr. Jason White, assistant professor of history. The interdisciplinary program offered students six semester hours of credit studying the causes and consequences of war in Europe. Through the exploration of various historic sites, museums, and cultural exchanges, students learned about the impacts of World War II, the Cold War, and the Holocaust.
In the below photo, King is standing in front of the Berlin Wall, which has been turned into an artistic mural. Photo submitted.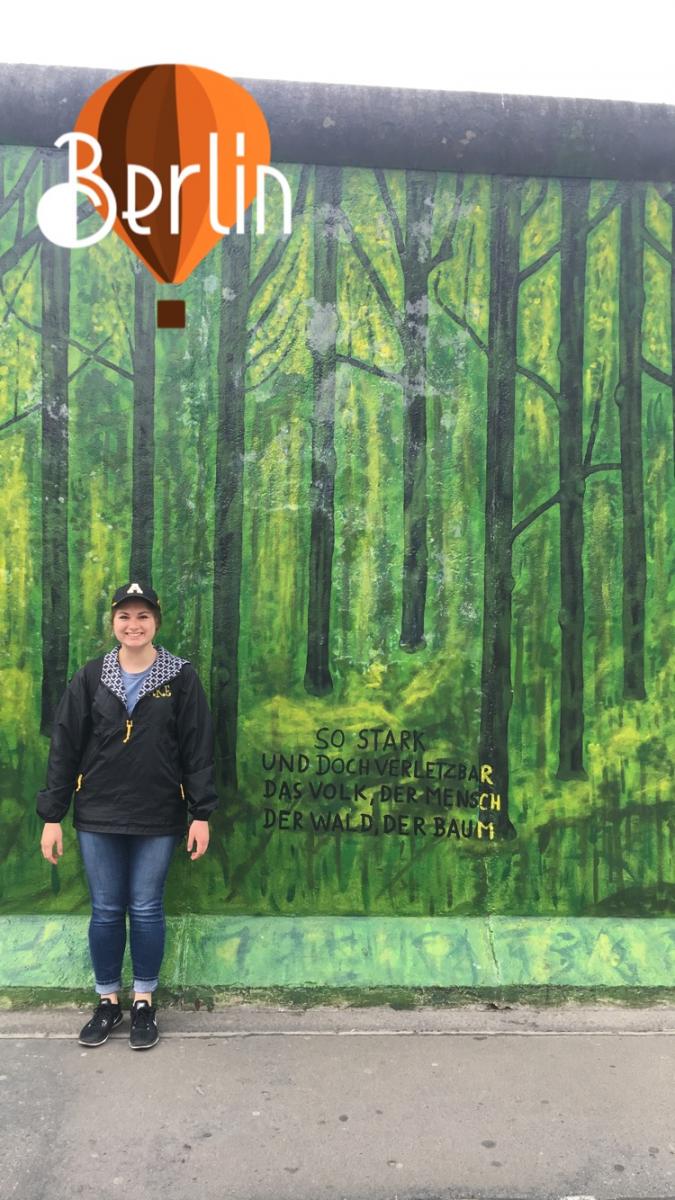 The class began their journey in Berlin, Germany where they took a walking tour of the city and visited the "DDR" Cold War Museum, Jewish Holocaust Memorial, the Berlin Wall and the Wannsee House (where the Final Solution was planned). Next, they traveled to Dresden, Germany to see the Military History Museum, and the location of Kurt Vonnegut's novel, Slaughterhouse Five. Their third stop was Prague, Czech Republic. In Prague, the visited the Museum of Communism and Jewish Museum. They also explored an underground bunker, and climbed to the top of the Charles Bridge tower. After Prague, the class went to Krakow, Poland touring Auschwitz Death Camp and Schindler's Factory, a place made famous by Steven Spielberg's movie Schindler's List. The final destination was Budapest, Hungary. In Budapest the students took the Hammer and Sickle Tour, visited the House of Terror, explored Communist memorials and statues in Memento Park, took a vampire tour the Hospital in the Rock Nuclear Bunker Museum in the caverns under Buda Castle, and spent a final day visiting the famous thermal baths.
Photo below pictures King standing on the bank of the Danube River, which divides Budapest into the "Buda" side and the "Pest" side. Photo submitted.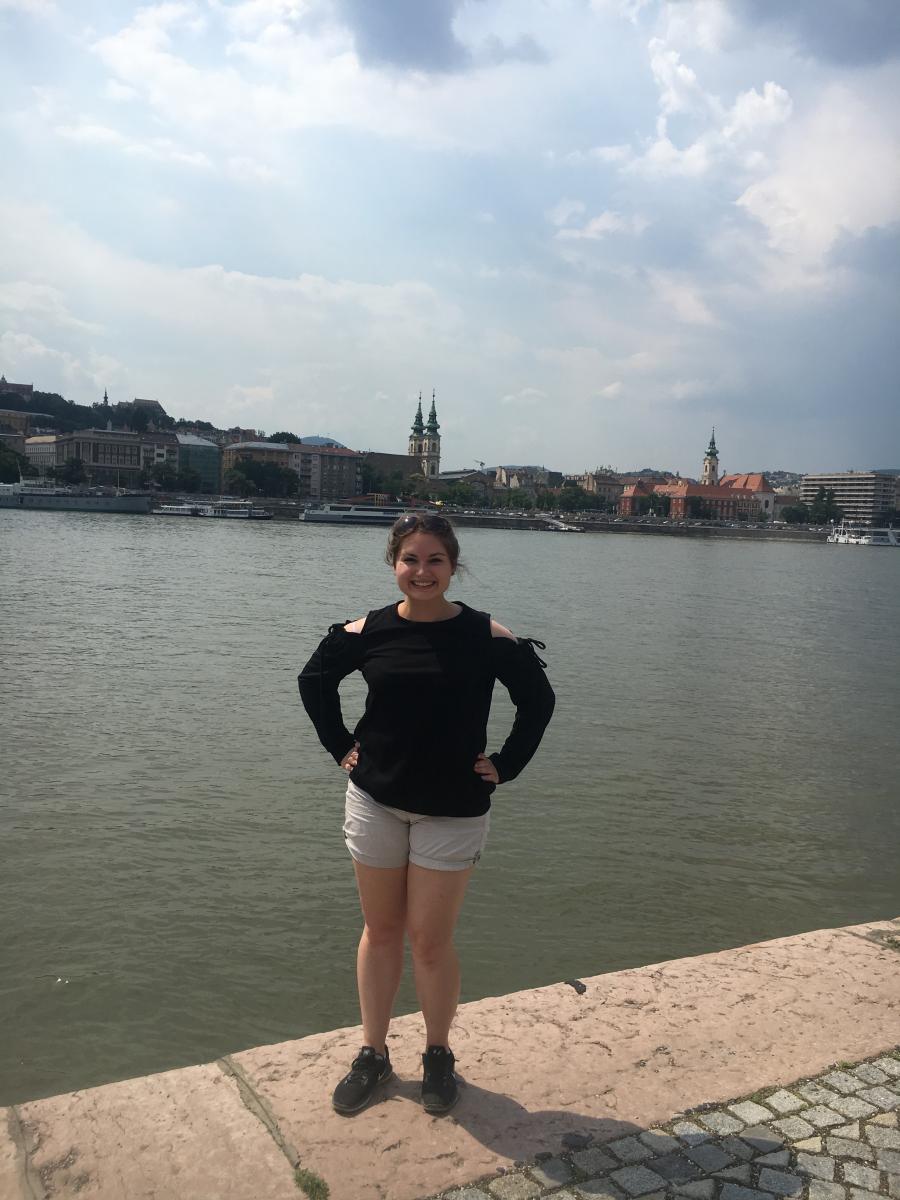 Reflecting on the full experience, King shared,
"Don't ask me to pick a favorite city because I can't! They were all so beautiful and full of history. It was almost surreal to stand in places like the Berlin Wall and think about all of the history that had happened there. This trip really opened up my eyes to all the devastation that Eastern Europe faced in the 1900s and the persecution that the Jewish communities, and other minority populations, faced. But this trip also taught me a lot about hope and moving on from devastation. I am very grateful to Appalachian for providing wonderful opportunities such as this and to the Honors College and ACES for supporting me financially."
Top photo features King standing next to Berlin's unofficial mascot, the "bear-lin" bear. Photo submitted.
Story by: Garrett Alexandrea McDowell, Ph.D.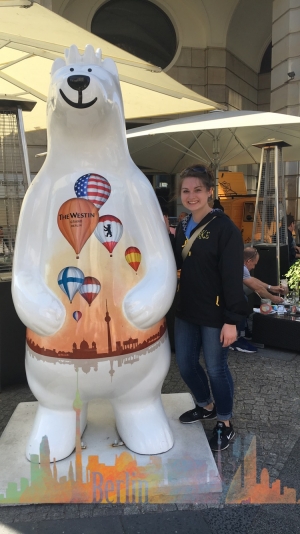 Tags: