Partnership Board
Mission
The Honors College Partnership Board is a volunteer group of Alumni, Faculty, and Friends who are interested in helping address the following needs of the College:
1. Identifying potential donors and matching their interests with these areas of giving:
Tuition scholarships
Research resources (for thesis, conference attendance, etc.)
International education scholarships
College activities (e.g., ceremonies, recruiting)
2. Devising strategies to generate interest in those areas, so that such donors would want to support the College for those needs.
Members
About the Member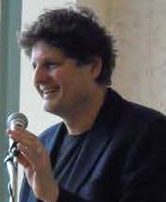 Dr. David Cook graduated from ASU in 1980 and completed his M.D. at ECU in 1984. He did both his internship and residency at Bethesda Naval Hospital in 1988, followed by an EMG/Neuromuscular Fellowship at Duke University in 1989. He is Board Certified in both Neurology and Electrodiagnostic Medicine. He has been in private practice for over 18 years in the Capital Neurology & Headache Center of Cary, NC, and is a member of the Wake County Medical Society Executive Council.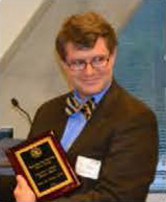 Dr. Steven Heffner is a family medicine physician with Novant Health at Salem Family Medicine in Winston-Salem. He is a former Chancellor's Scholar and 2005 graduate of ASU and 2009 graduate of Wake Forest Medical School. He completed his family medicine residency at the Wake Forest Medical center, and is board certified for that specialty. He was a computer science major who wrote his thesis on how to improve CAT scan programming for diagnosis of breast cancer. He was the 2013 inaugural winner of the Chancellor's Scholars Alumni Award (http://honors.appstate.edu/about/news/1056).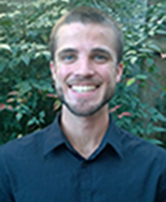 Mr. Tim Hefflinger is a 2012 graduate of ASU, with University and Departmental Honors. He was a double major in philosophy and sustainable development; for the latter he was the Outstanding Senior for University College and its representative as the commencement speaker. He is currently pursuing a Master of Science degree in Disaster Resilience Leadership from Tulane University in New Orleans, LA, where he also works at the Tulane University Law School Library, overseeing circulation. He has published in YES! Magazine and presented at the University of East London conference on "Assessing Progress in International Development"; his topic was: "The 'Discipline' of Mainstream Economic Development: Creating Docile Bodies," which was published in the Undergraduate Journal of International Development.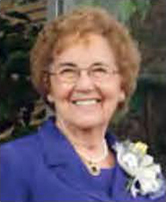 Mrs. Jerri Heltzer is a long-standing supporter of Appalachian, and particularly Honors. She and her husband, Mr. Harry Heltzer (deceased), put a bequest in place for the Honors Program in 2004, and she donates annually to the Heltzer Honor Program for International Education. She has identified friends, like Dr. Ronald Mitsch, as donors, and continues to support the Honors College with her planned bequest.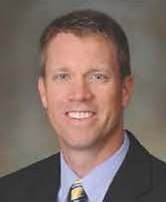 Mr. Chuck Mantooth is the President of Watauga Medical Center, Inc. in Watauga County, NC. He has been affiliated with the Watauga Medical Center and Appalachian Regional Healthcare System for most of his professional years since 1990. He is a graduate of UNC-Chapel Hill, but is excited about working with the UNC institution in his current "backyard."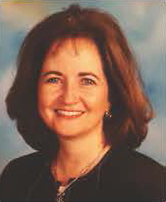 Ms. Nan Nichols Van Hoy recently retired as the Principal of Maiden Middle School in Maiden, NC. She is a 1980 Biology Secondary Education major, and has an MS in Biology, as well as a Certificate in School Administration from ASU. She is an ardent supporter of her Alma Mater and has been an active booster for the athletics program at ASU for many years.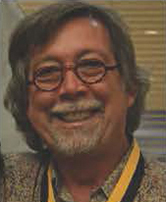 Dr. Johnny Waters is an ASU Professor of Geology and a former member of the 2005-06 Taskforce to study Honors at ASU and what its future should be. He has been a member of the Chancellor's Scholars selection committee the past six years and a member of the Honors College faculty since it started four years ago. He also won the Honors College Teacher of the Year award in May, 2014. He has been secretary of the Paleontological Society, and has raised approximately $2,000,000 in external research. He has negotiated cooperative scientific agreements with the Mongolia Academy of Science and the Nanjing Institute of Geology and Paleontology, and recently initiated a new research agreement with a group in Wuhan, China, that supported a 2015 field season in the Gobi. He is one of eight co-leaders of 200 scientists from 20 countries working on a geology research project funded in part the United Nations.