The first High Country March to Defeat Amyotrophic lateral sclerosis (ALS) Walk was a great success! On Saturday, March 30 at Appalachian Leon Levine Health Sciences (LLHS) building, hundreds of people walked 1.5 miles in order to raise money for ALS research. To date, this walk has raised $47,230. Which was well over the initial goal of $25,000. Appalachian State had several teams in participating in fundraising, including our very own Appalachian Honors Association (AHA).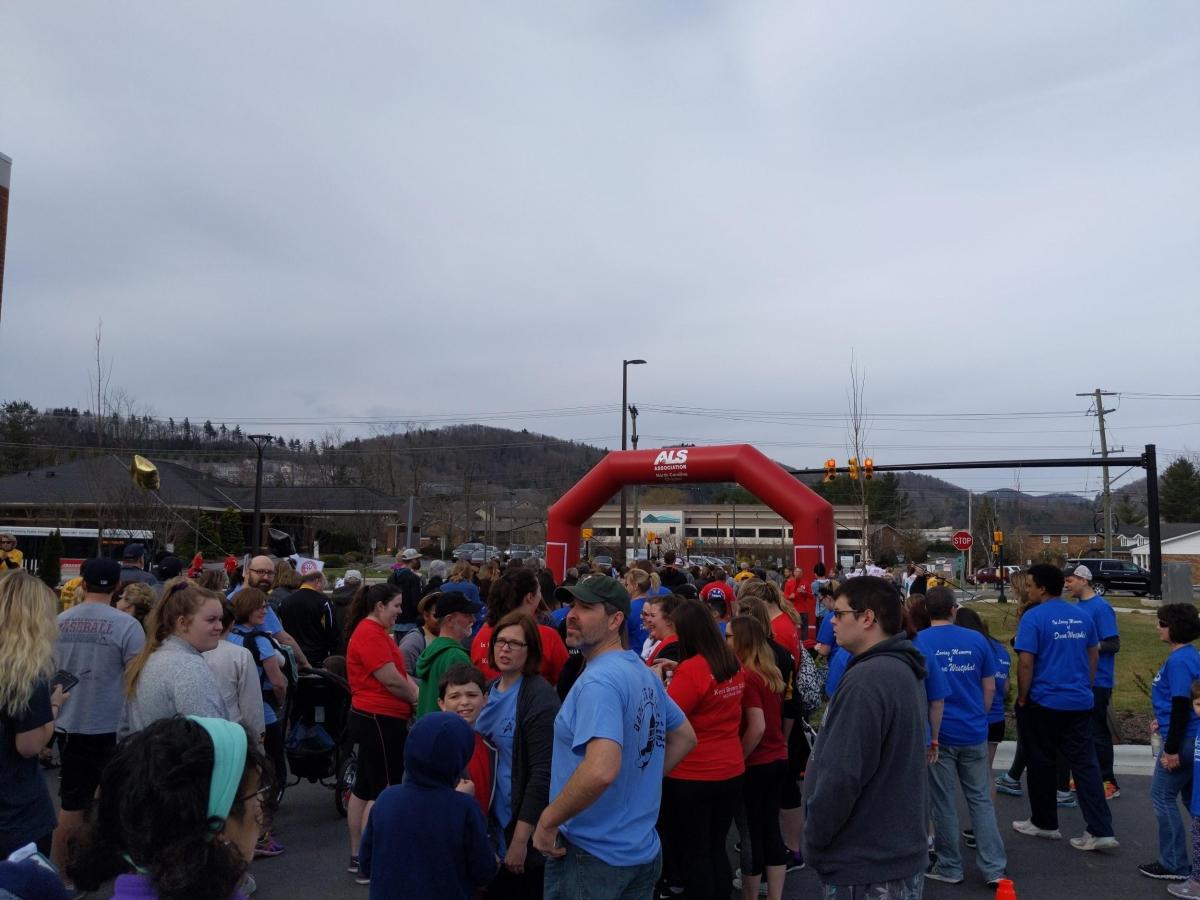 Photo above of the Start/Finish line of the ALS Walk. Photo by Brad Rentz.

As a team, AHA raised $1,162 overall in a very competitive field of fundraising teams. AHA's president, sophomore Miguel Rico raised the most with $648 and placing in the top 10 most fundraised individuals in the walk followed by sophomore Halley Winkler raising a total of $260. This event was AHA's first community service event of the semester. AHA's Community Service Chair Adam Garrison explains AHA's commitment to service:
"Community service is important to The Appalachian Honors Association because it leaves a positive impact on not just the community, but also the students who participate. Society benefits from the many services given by students, and the students benefit by developing empathetic and leadership skills. This mutualistic aspect is the reason that the Appalachian Honors Association is happy to create and participate in events relating to community service."
Check the Weekly memo for more upcoming opportunities to get involved with AHA and thegreater Boone community. Honors College Dean Jeff Vahlbusch, a member of the ALS Walksteering committee, expresses his "thanks to students in and outside the Honors College, tostaff, faculty, and administrators, including all the deans, Provost Kruger and his family,Chancellor Everts, and hundreds of other Appalachian employees, community members, ALSpatients, activists, and friends. This is a great first step. Let's start planning for next year!"
Top photo shows AHA Executive Members (From left to Right) Treasurer Anna Ruth Carmichael, President Miguel Rick, and Secretary Brad Rentz. Photo submitted.
Story by Brad Rentz.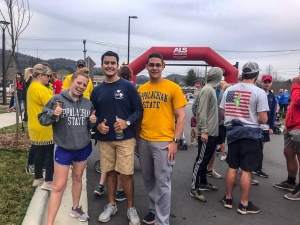 Tags: