On April 13, 2019, Appalachian Honors Association (AHA) hosted its second Honors Formal in the Reich College of Education's rotunda. The purpose of the Formal is to facilitate a community centered event that gives hardworking honors students a night of relaxation before the end of the semester and finals. Nearly sixty honors students came to the formal to enjoy a variety of catered food, music for dancing, as well as a small photobooth.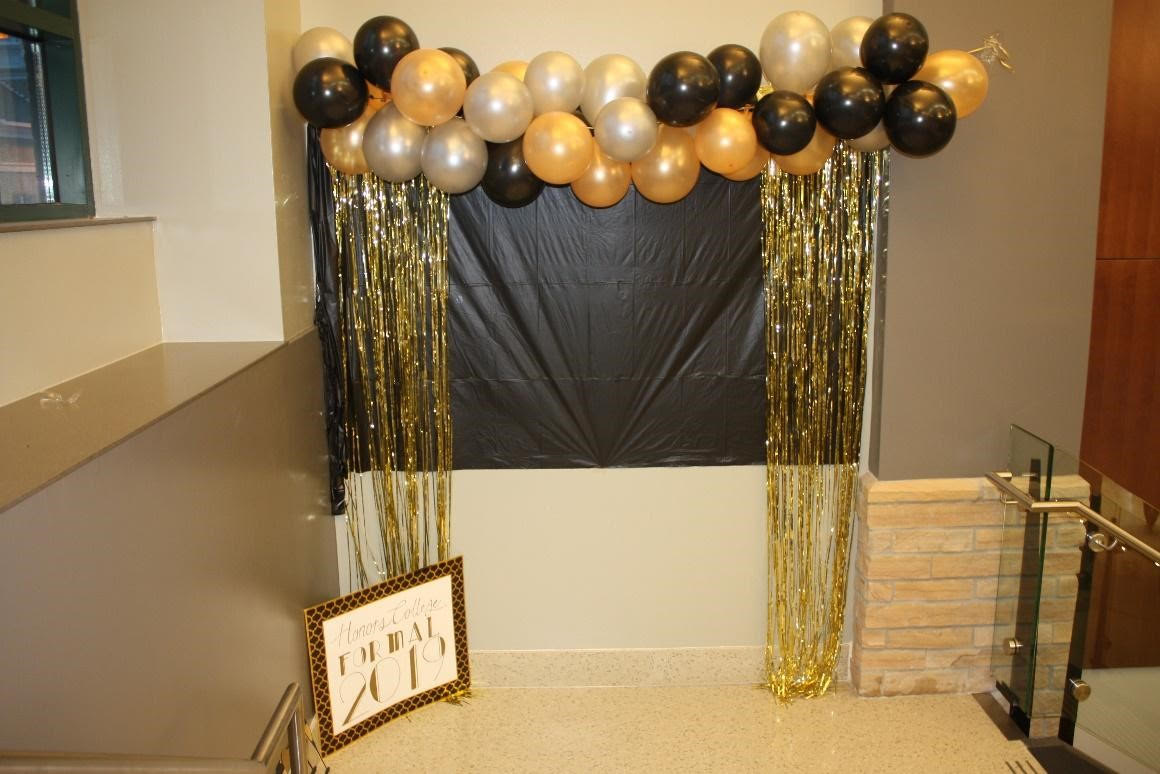 Photo Above shows the photo booth available to students during the formal. Photo by Brad Rentz.
Preparation for the formal was truly a team effort by everyone on the AHA executive team. The set-up for the formal including lights, decorations, food, and sound system was completed in just over an hour. The executive has been very active this semester with a Project Condom win, a Majors Mixer, attendance at nearly every Lunch with Honors, the Honors Formal, and the upcoming Honors Cookout on Reading Day.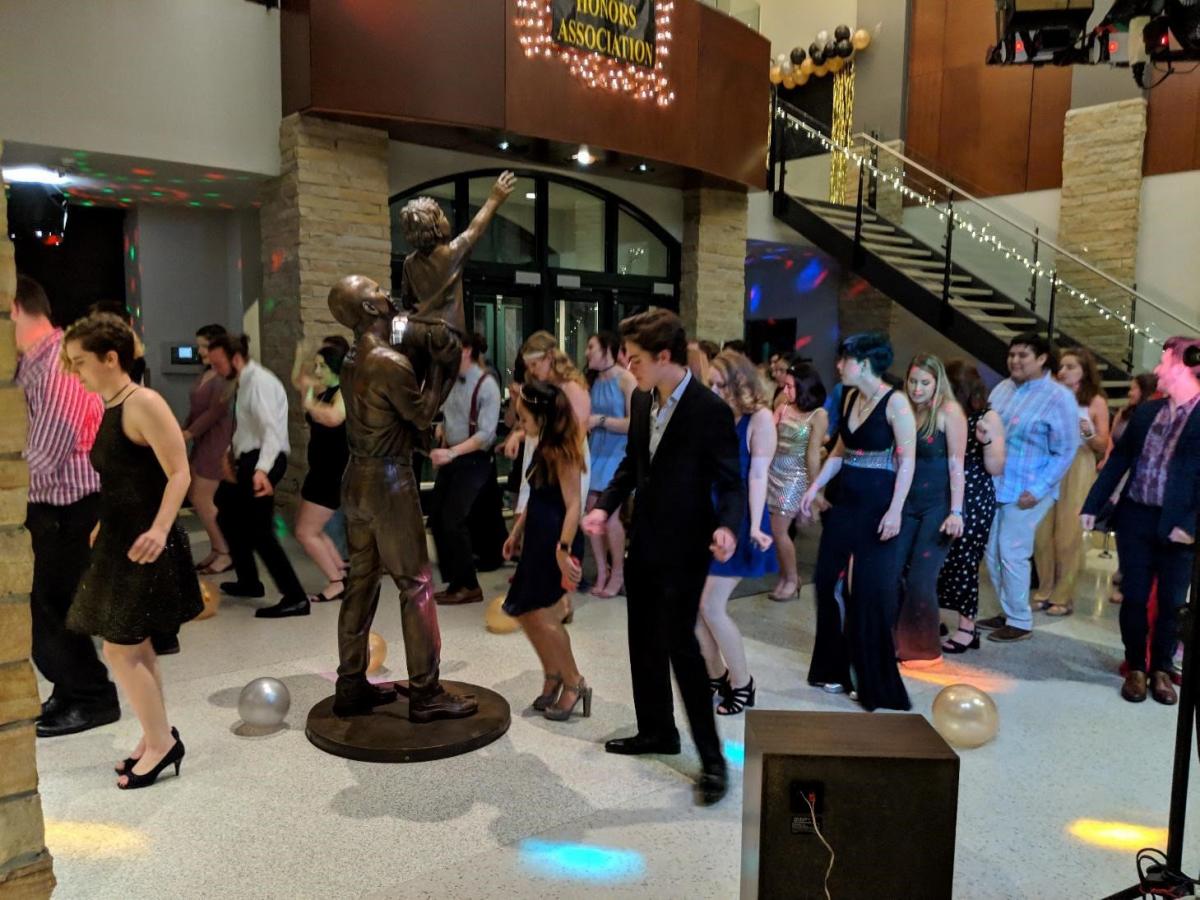 Photo above shows the dance floor in the Reich College of Education. Photo by Brad Rentz.
If you would like to learn more about how you can patriciate in AHA, contact any of our executive team members or email Dr. Vahlbusch.
Top photo shows the AHA Executive Team. From left to right (front row) Service Chair Adam Garrison, Co-Event Chair Cielo Gomez, Social Media Chair Abigail Burchard (back row) Secretary Brad Rentz, President Miguel Rico,Co-Event Chair Brendan Liston, Peer Mentor Representative Molly Campillo, and General Body Representative Aeron McConnell.
Story by Brad Rentz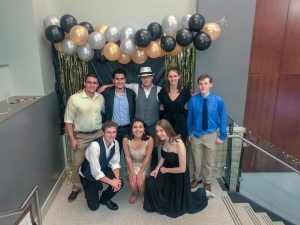 Tags: