Dr. Vicky Klima has been selected as the 2020-2021 recipient of the Undergraduate Advising Council's Excellence in Academic Advising Faculty Advising Award. Dr. Klima is a professor in the Department of Mathematical Sciences and a faculty advisor for students in that major department. Dr. Klima is also an Honors College academic mentor for Honors College students majoring in science, technology, engineering, and mathematics (STEM). Dr. Klima joined the faculty in the Department of Mathematical Sciences at Appalachian in 2003 and her classrooms become increasingly more interactive with each passing semester. In addition to teaching in the Department of Mathematical Sciences, Dr. Klima regularly teaches Honors seminars in the Honors College like HON 1515: Visualizing a Just Society and HON 2515: Data for Social Justice. Dr. Klima also serves the Honors College as part of the Center for Academic Excellence's faculty champion program. In this role, she supports all faculty in their teaching Honors seminars for the Honors College.
When asked what she loves most about advising, Dr. Klima's answered emphatically, "The relationships!" She expanded on this,
"I'm able to help students along their journey over multiple years, which is not always possible in classroom teaching. The time we have to get to know each other allows students and advisors to work together to find opportunities for students to leverage their strengths, explore their interests, and reach their goals. I'm there to support students through inevitable struggles and to celebrate what I know are equally inevitable successes. I've always loved working with students in this way and was excited to broaden my experience when I began mentoring in the Honors College. As an unexpected bonus, my work with the Honors College has strengthened my relationships with STEM faculty across campus as well. I really feel like part of a STEM team in place to support student success. The feeling of community with Honors College students, Honors College faculty, and STEM faculty across campus makes mentoring the best part of my job."
The Undergraduate Advising Council established Appalachian's first university-wide, peer-nominated academic advising awards last year. These awards are presented annually to one professional advisor and one faculty advisor who best exemplify excellence in academic advising. The council received many nominations for the faculty advisor award, but Dr. Klima's nomination rose to the top. She was selected for this award based on the following criteria:
Consistently demonstrating a caring and helpful attitude
Delivering accurate information regarding program requirements, including Gen Ed
Providing insight for semester/career planning
Informing advisees of available university resources
Keeping up-to-date on AppState's regulations, policies, and procedures
Supporting student development through academic, social, and professional engagement
Monitoring and communicating student progress toward graduation
Dr. Klima understands of the importance of academic advising and explained her role as an advisor,
"Advisors help students navigate the tangled academic landscape. We know when rules are non-negotiable and when there may be room for adjustment based on a student's interests. We know which forms need to be completed when and whom to contact with a specific question or request. But more importantly, we are the bridge between a student's personal interests and academic path. We can ask questions and offer information when they are exploring majors and minors. We can suggest faculty to speak with about particular research interests. We can share information about summer internships, research experiences, or study abroad opportunities. We can connect students with others who have charted paths similar to those they are considering."
Dr. Klima's advising and mentoring roles in the Department of Mathematical Sciences and the Honors College overlap. In both instances, her goal is "to connect students with the information and opportunities that will help them reach their goals." She explained further, "I am more naturally connected with opportunities in the mathematical world. One of the best things about advising in the Honors College is that I've been able to learn about connections in other STEM disciplines. Through my work in the Honors College, I've built relationships with faculty and students across campus. I am much more aware of the amazing research that is going on around me at Appalachian and I can share those research opportunities with Honors College students. I'm also able to connect Honors College students with each other."
As an academic advisor and mentor, Dr. Klima's goal is to support Honors students in all areas of their academic, personal, and professional interests. If you are an Honors College student hoping to get more from of your advising and mentoring opportunities, Dr. Klima advises you to, "ask questions!" She also recommends that students, "seek advice from multiple mentors and share what you have learned. Sometimes I feel like students don't want me to know that they are also asking other faculty for advice about an academic decision, but that's exactly what I want them to do! Multiple perspectives are key. I'm always delighted to hear what other faculty have advised. Sometimes I learn about opportunities that I can share with future students facing a similar situation, which allows me to grow as an advisor!"
As this award evidences, Dr. Klima is growing and succeeding in her work with all of her students. The Honors College is proud to have her serving in this role. Congratulations, Dr. Klima, on this well-deserved award!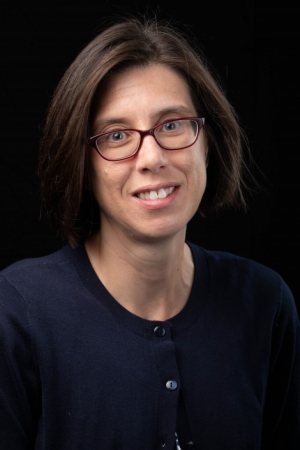 Tags: