The Office of International Education and Development has announced the 2019 Global Leadership Awards, and Honors Dr. Brent James has been named the 2019 Faculty Award winner. Dr. James is a senior lecturer in Portuguese and Spanish in the Department of Languages, Literatures and Cultures. In the Honors College, Dr. James has taught Honors seminars like HON 1515: Race, Class, and Gender in Brazilian Culture and Society. This upcoming Spring 2019 semester, Dr. James will be teaching for the first time HON 2515: LA FRONTERA: Histories and Current Realities in the Borderlands of Mexico and the United States. Following that Spring 2019 Honors seminar, Dr. James will be leading a May study away course to the U.S./Mexico border.
To learn more about Dr. James' award and the other 2019 Global Leadership Award winners, click here.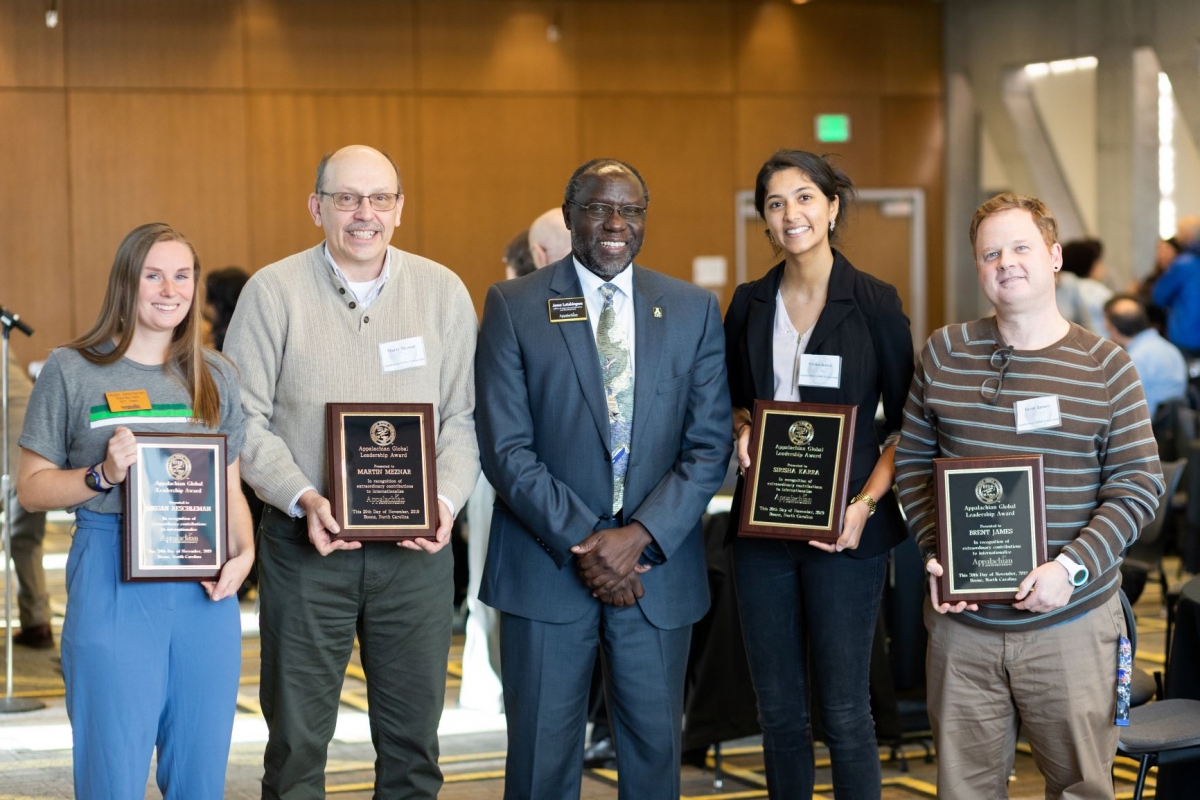 Photo above features the 2019 Global Leadership Award winners (left to right): MS. Megan Aeschleman, Dr. Martin Meznar, Dr. Jesse Lutabingwa, Ms. Sirisha Karra, and Dr. Brent James. Photo from OIED.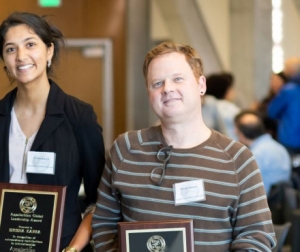 Tags: