Honors Alumna Ramsey Wyles is one of 12 from Appalachian State University, who have been invited to join the Peace Corps in 2019. In Honors at Appalachian, Wyles majored in Global Studies with minors in French and Psychology. For her Honors Thesis, What's in a Word? Intersectionality and the Idenitty of Muslim Women in France Today, she worked with Dr. Donna Lillian, associate professor of English, as her mentor. Dr. Alexandra Sterling-Hellenbrand, professor of German and Director of global studies, served as her mentor.
To learn more of about how you can join the Peace Corps, click here for the full story by Alex Jansen in Appalachian Today.
In joining the Peace Corps, Wyles will follow in the footsteps of many Honors Alumni like Hailey Pister (Fall '17) who is currently serving the Peace Corps in Albania. Click here to read Pister's story from the Honors Colege, and click here to keep up with her blog from Albania.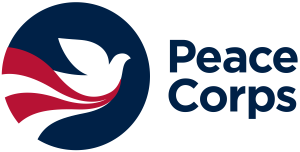 Tags: