The Career Development Center enjoyed hosting many Honors College students at last week's third annual Etiquette Dinner. Students enjoyed a free 4-course meal, received dining and business etiquette tips, and experienced conversation and networking opportunities with local and regional employers.
This event continues to prove itself as a fun and enriching experience for all those in attendance. Remember, dinner etiquette is all about making everyone at the table feel comfortable and being able to share a pleasant experience. We hope that everyone enjoyed networking with our employer sponsors, staff, and other students, learning about potential opportunities for themselves (or friends!) and left with tips to as well as an eased idea of the upcoming interviews that will be doorways to your future.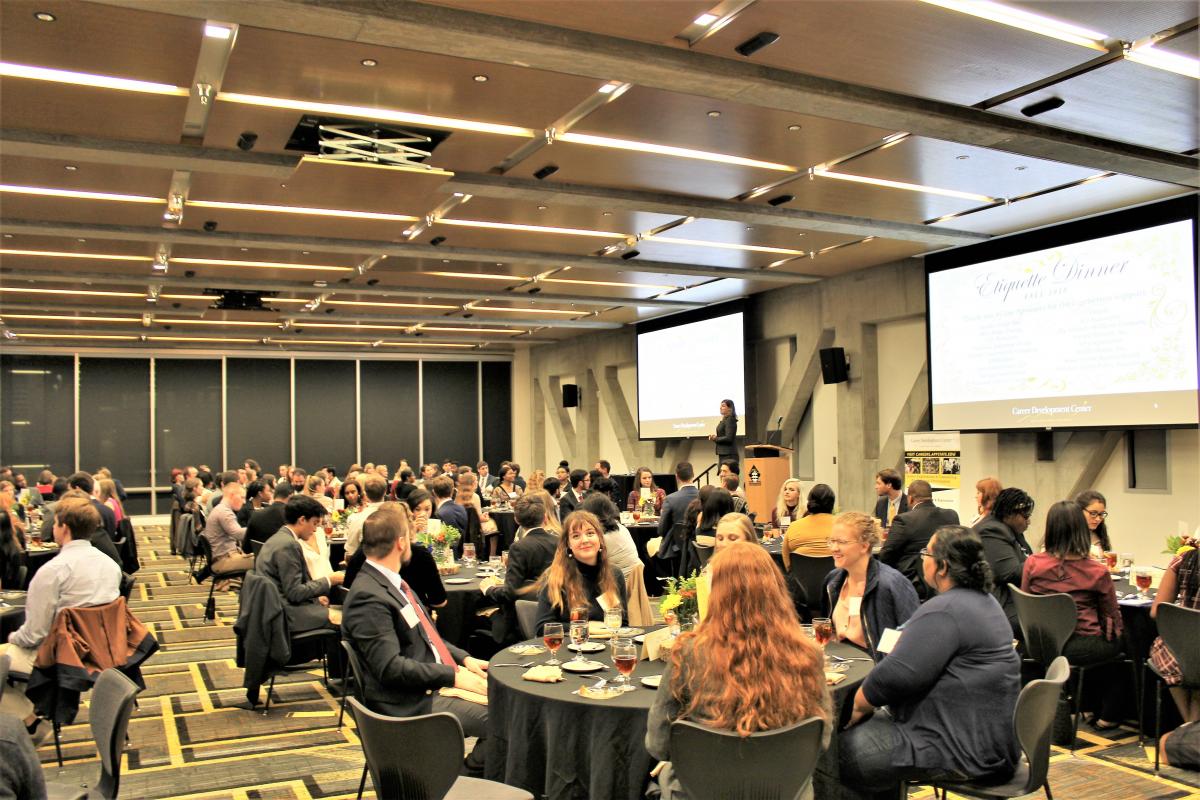 For more information about future events and other professional development opportunities, visit Career Development.
Story and photos submitted by Anna Van Gurp.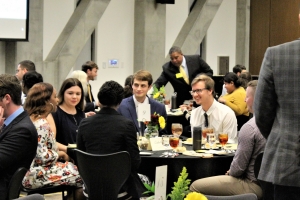 Tags: