In their 2020 Award for Administrative Excellence the National Collegiate Honors Council (NCHC) has given an Honorable Mention to Ms. Jessica Yandow, the Office Manager and Executive Assistant to the Honors College at Appalachian State University. Ms. Yandow earned her B.A. in 2009 and her M.P.A. in 2011, both from Appalachian State University. She joined the Honors College in the fall of 2013 having worked in Appalachian's Office of Reseach and the Graduate School for two years prior. This is a well-deserved honor. As Dean Vahlbusch wrote of Ms. Yandow,
"I have enjoyed the privilege, pleasure, and professional development of learning the intricate ropes of the College and the University from Jess; of benefitting from her extraordinary knowledge of and carefully developed and maintained strong connections with key people and offices across the campus; of listening to her think through difficult financial, political, procedural, and personnel matters and tease out their several important implications. And from day one I have admired Jess for always putting the success of Honors College students first, and of Honors faculty and advisors and staff a close second. Jess is an exemplary Honors administrative professional, and well deserving of recognition at a national level. She makes our Honors College run."
Click here for the full report from NCHC and click here to learn more about the award from NCHC.
In her letter of nomination for Ms. Yandow, associate director of the Honors College and professor of art history, Dr. Heather Waldroup, wrote,
"Ms. Yandow approaches all of her work with a smart sense of humor along with a deep sense of empathy. As new systems and initiatives are developed, Ms. Yandow always thinks deeply about ways different parties will be impacted, along with considering accessibility issues. As one example of this, Ms. Yandow has changed our forms to reflect entirely gender-neutral language, mindfully considerate of the ways even phrases such as "he/she" or "him/her" reflect gender binaries that are not reflective of the ways students in the Honors College may identify."
Dr. Ted Zerucha, Honors College academic mentor, professor of biology, and director of General Education, summed up Ms. Yandow's role in the Honors College at Appalachian by stating,
"'Jess' role in honors transcends this administrative competence however. She is also, through her personality, a big part of the soul of the Honors College."
Congratulations, Ms. Yandow! We in the Honors College know exactly how lucky we are to have Ms. Yandow on our staff, and we are glad to see that recognized.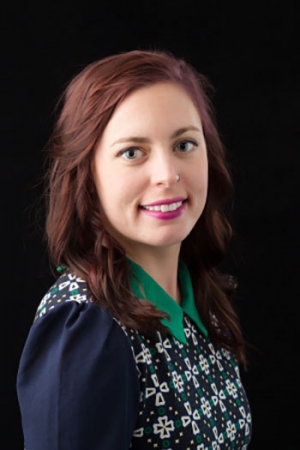 Tags: