Honors junior Kira Brisotti is studying abroad this Spring semester at Lorenzo de' Medici (LdM): the Italian International Institute in Florence, Italy. Brisotti is a building science major with concentrations in construction management and sustainable building systems and a minor in general business. She is earning credit for all the courses she is taking abroad this semester including two business classes, two architecture classes, and one Italian course.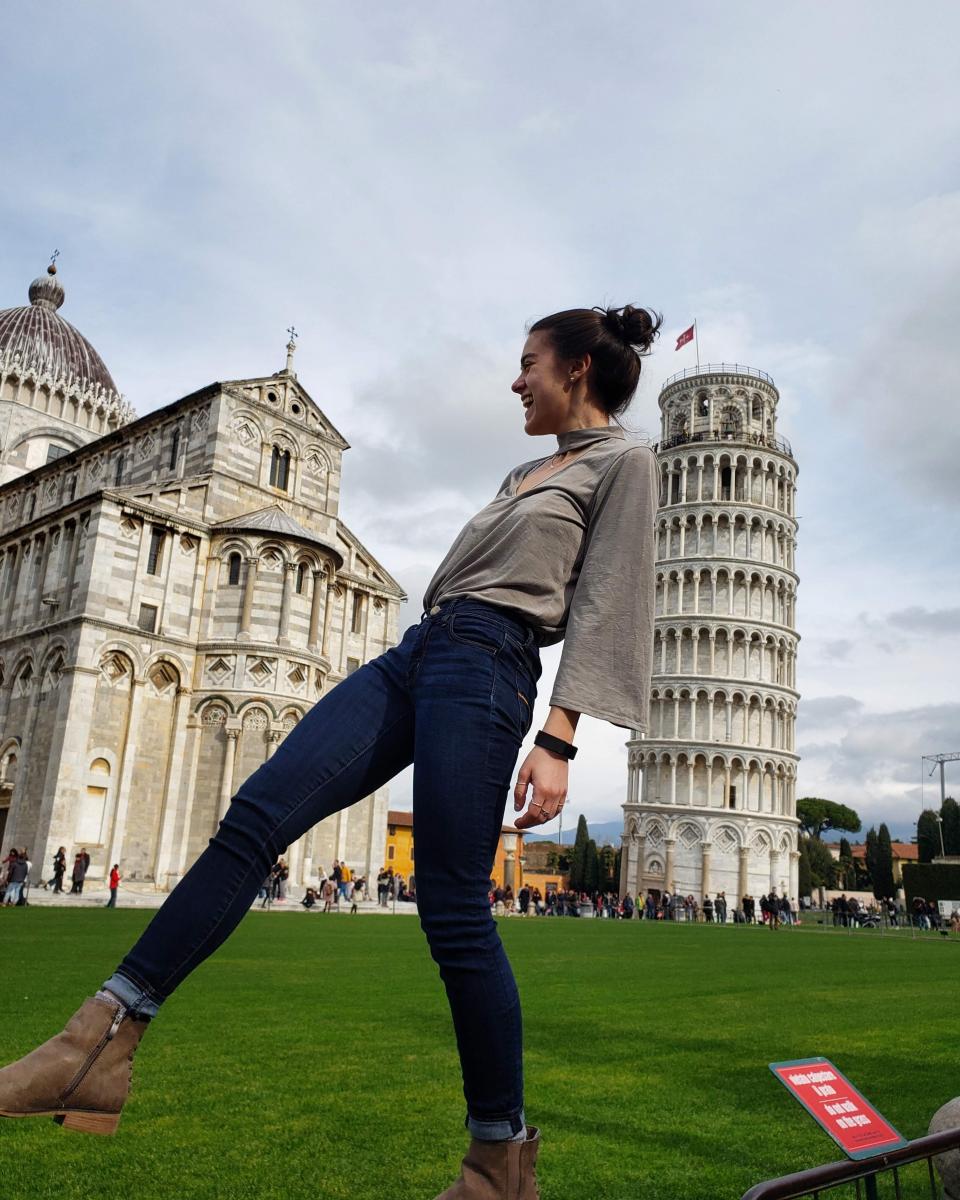 Photo above features Kira Brisotti on a day trip in front of the Leaning Tower of Pisa. Photo submitted.
While at LdM, Brisotti is living with three other students from the United States in an apartment in the center of Florence. This is Brisotti's first time outside of the United States. She is finding herself amazed by all that she is experiencing. She said,
"I am excited by the city of Florence and the history and culture it encompasses. I hope to take advantage of this during my time abroad. Most of the things surrounding me are older than the United States as a country, leading to a completely different and mesmerizing environment. I also hope to use this time to travel outside Florence and experience the other cultures of Italy and Europe as a whole."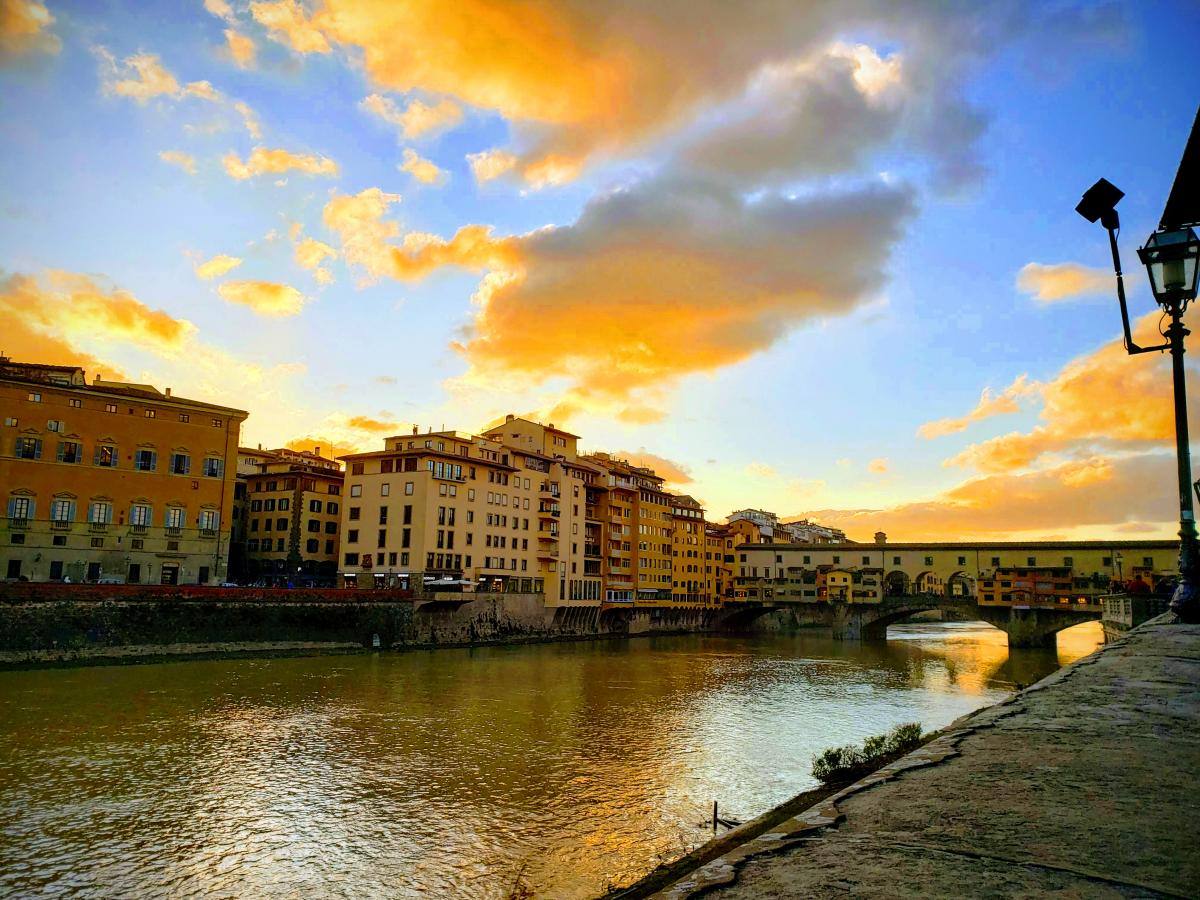 Photo above shows the famous Ponte Vecchio bridge in Florence, Italy. Photo by Kira Brisotti.
Earlier in her career in Honors at Appalachian, Brisotti thought she did not want to do a full semester abroad, and rather expected to fulfill her Honors international Education requirement with a summer abroad. With the support from the Honors College, Gilman International Scholarship, and financial aid she was able to fund a full semester abroad and decided she wanted to do it. She is now glad that she did! Brisotti has this advice to share with other Honors students,
"Regardless of your major or your financial means, never count out studying abroad. If it is something you really want to do, and you're willing to work a little to make it happen, studying abroad is a feasible option for anyone!"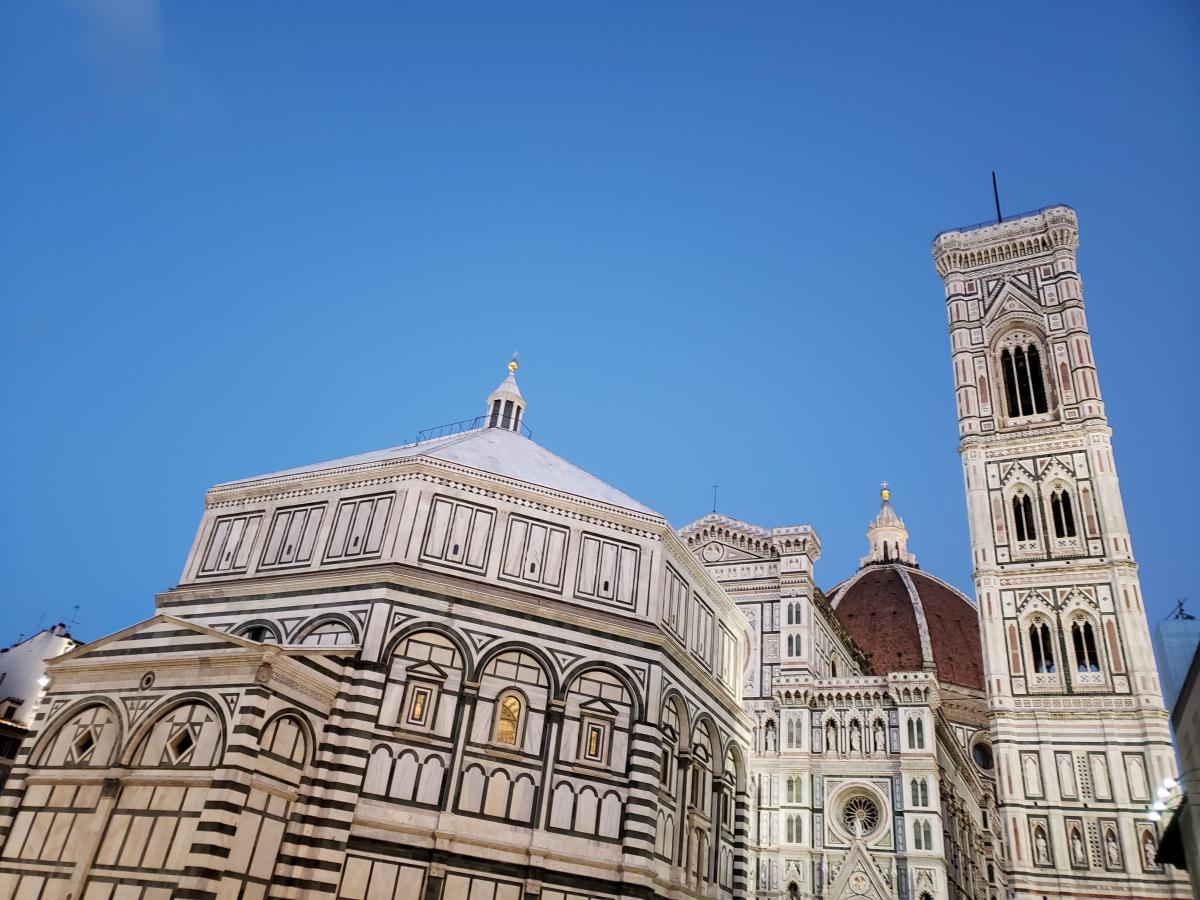 Photo features the famous Duomo, which Kira Brisotti walks past daily on her way to class. Photo by Kira Brisotti.
Top photo shows Kira Brisotti at the Piazzale Michealangelo, which overlooks the city of Florence. Photo submitted.
Story by: Garrett Alexandrea McDowell, Ph.D.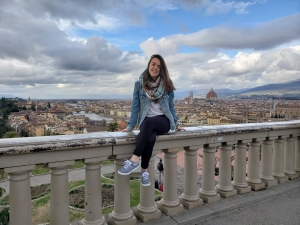 Tags: