Honors Junior and Public History major Mackenzie Laney attended the North Carolina Museums Council conference this month in Wilmington. Mackenzie is planning a career in the museum and heritage industry, and attending the conference was an important professional development opportunity for her. Nice work, Mackenzie!
Story by Garrett Alexandrea McDowell, Ph.D.
Photo contributed by Mackenzie shows her on a tour of Bellamy Mansion.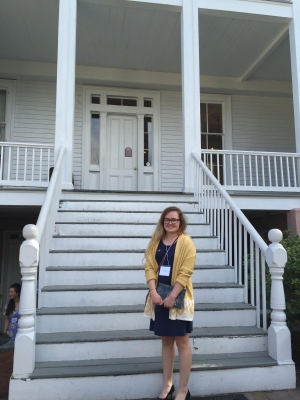 Tags: