By Jan Todd
Posted Jan. 19, 2022 at 2:25 p.m.
BOONE, N.C. — Scholarships paved the way for senior Karolyn Martin, of Whispering Pines, to thrive and pursue new opportunities at Appalachian State University.
Martin, an Honors College student majoring in communication studies with a marketing minor, expects to graduate in May — almost debt-free.
Upon acceptance to App State, Martin was awarded the Diversity Scholars Program Scholarship and the Whitney Elizabeth Hunter Memorial Scholarship for Honors Students, a program established in memory of former Honors College student Whitney Hunter. Scholarships Martin earned as a competitor in the Miss America Organization have further supported her educational costs.
Click here for the full story Jan Todd posted Jan. 19, 2022 at 2:25 p.m. in the AppalachianToday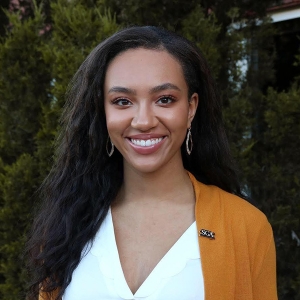 Tags: