Whitney Elizabeth Hunter Memorial Scholarship for Honors Students
Preserving a legacy for 30 years
When Whitney Hunter set foot on App State's campus in 1989, she embraced being part of App State's Honors College, said Joe Hunter, Whitney's father.
Whitney frequently brought friends home for visits, sharing her family with the larger family of students she found on campus, her father said. Her interests in math, computer science, theater, broadcasting and student government allowed her to build an extensive community, he added.
During one trip home, Whitney told her parents that she was concerned for her friends in the Honors College who were struggling to make ends meet. That concern stuck with them.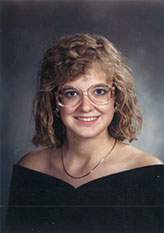 Whitney Hunter, pictured in 1989, attended Appalachian State University until her death in the summer of 1991. Hunter's parents, Joe and Anne Hunter, established the Whitney Elizabeth Hunter Memorial Scholarship in her memory. Photo submitted
Just before the start of her junior year in the summer of 1991, Whitney was fatally injured in an automobile accident. To honor her memory, her parents established the Whitney Elizabeth Hunter Memorial Scholarship for Honors Students.
Joe shared, "We knew after she passed we needed to do something immediately because it was something she cared about, and we wanted our support to reach students she may have known. She loved Appalachian from day one, and we wanted to help Mountaineers like her who were embracing life."
For 30 years, the Whitney Elizabeth Hunter Memorial Scholarship has provided support for students in the Honors College, fostering the community Whitney loved. And through an endowment, this scholarship will support students in perpetuity. Her legacy continues to touch the lives of generations of Mountaineers.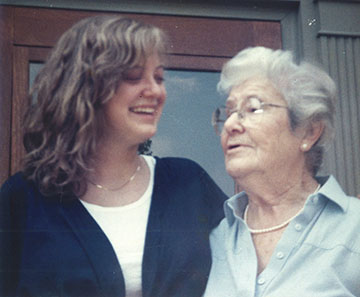 Whitney Hunter with her grandmother, Gladys Collins Hunter in July 1991, less than a month before her accident. Photo submitted.
Click below for the news stories on the award recipients: