Click here to schedule an appointment with Dr. Leon.
Education
Ph.D. - North Dakota State University
M.B.A. - Loyola University Maryland
B.S. - University of North Dakota
Steve Leon is an Associate Professor in the Department of Marketing and Supply Chain Management, where he teaches supply chain and operations management courses. Steve joined Appalachian State University in 2016 and the Honors College in 2020. Steve received his Ph.D. in Transportation and Logistics from North Dakota State University, an M.B.A. in International Business from Loyola University Maryland - Sellinger School of Business, and a B.S. from the University of North Dakota - John D. Odegard School of Aerospace Sciences. His current research interests are in the areas of supply chain strategy, service operations, behavioral decision-making, and air transportation.
Prior to his transition to academia, Steve spent 18 years in the airline industry primarily in the area of flight operations and in satellite communications. He is an Airline Transport Pilot and flight instructor, and has flown Airbus and Boeing jets throughout the Americas and Europe.
Selected Publications
Leon, S and Carlos, J. (2020) A fuzzy segmentation analysis of airline passengers in the U.S. based on service satisfaction. Research in Transportation Business & Management Accepted August 25, 2020.
Leon, S. and Choi, H. (2020) Satisfaction and word-of-mouth moderated by choice: a service industry perspective. Journal of Consumer Marketing. Accepted August 15, 2020.
Leon, S. and Medlin, D. (2020) A Conceptual Framework for Collaboration in Business Schools. International Journal of Information Systems and Social Change. Forthcoming. Expected Volume 11, Issue 3.
Dave, D. S., Aggarwal, A. K., and Leon, S. (2020) Global supply chain management course as an alternative to the international experience for MBA students in the USA. IUP Journal of Supply Chain Management, 17(1), 55-62.
Leon, S. and Nakayama, M. (2020) Exploring Factors that Influence Positive WOM in the Health Insurance Industry. Health Marketing Quarterly. 37(2),176-192.
Leon, S. and Xiong, J. (2019) Connecting the Dots: Strategies to Recruit Computer Information Systems Students. Information Systems Education Journal. 17(3), pp.4-19. Distinguished Paper Award.
Nakayama, M. and Leon, S. (2018) Demystifying the Communication-Driven Usefulness Hypothesis: The Case of Healthcare Insurance Applications. International Journal of Healthcare Information Systems and Informatics. 14(4), pp 56-72.
Chen, C., Leon, S. and Nakayama, M. (2018) Converting Music Streaming Free Users to Paid Subscribers: Social Influence or Hedonic Performance. International Journal of Electronic Business. 14(2), pp.128-145.
Leon, S. (2018) Service Mobile Apps: A Millennial Generation Perspective. Industrial Management and Data Systems. 118(9), pp.1837-1860.
Chen, C., Leon, S. and Nakayama, M. (2018) Are You Hooked on Paid Music Streaming? An Investigation into the Millennial Generation. International Journal of E-business Research. 14(1), pp.1-20.
Leon, S. and Uddin, N. (2017) Data-Driven Insights: Assessment of Airline Ancillary Services. Journal of Transportation Management. pp.59-74.
Leon, S. and Uddin, N. (2017) Airline Ancillary Services: An Investigation into Passenger Purchase Behavior. Journal of the Transportation Research Forum. 56(1), pp.41-61.
Leon, S., Uddin, N., (2016) Finding Supply Chain Talent: An Outreach Strategy. Supply Chain Management: An International Journal. 21(1), pp.20-44.
Leon, S., Szmerekovsky, J., Tolliver, D., (2014). Using VAR for Strategic Capacity Allocation: An Airline Perspective. International Journal of Services and Operations Management. 21(2), pp.127-149.
Mitra, S., Leon, S., (2014). Discrete Choice Model for Air-Cargo Mode Selection. The International Journal of Logistics Management. 25(3), pp.656-672.
Leon, S., Szmerekovsky, J., Tolliver, D., (2013). A Portfolio Approach to Allocating Airline Seats. Transportation Journal. 52(4), pp.441-462.
Leon, S., (2011). Airport Choice Modeling: Empirical Evidence from a Non-Hub Airport. Journal of the Transportation Research Forum. 50(2), pp.5-16.
Books
Leon, S., (2016). Financial Intelligence for Supply Chain Managers: Understanding the Link between Operations and Corporate Financial Performance. Pearson Education Inc., Upper Old Tappan, NJ.
Leon, S., (2013). Sustainability in Supply Chain Management Casebook: Applications in SCM. Pearson FT Press. Upper Saddle River, NJ.
Book Chapter
Leon, S. (2013). "Sustainability in the Supply Chain", Heizer, J. and Render, B. (Eds.), Operations Management, 11/E, Prentice Hall, pp.187-202.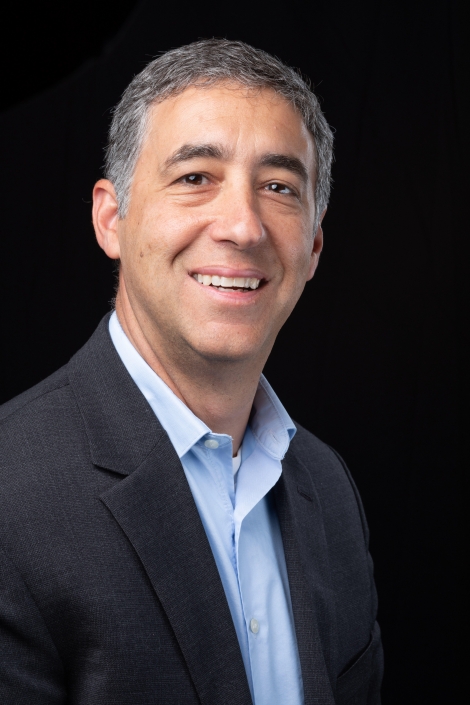 Title:

Honors Academic Mentor (College of Business), Associate Professor
Department:

Honors College, Department of Marketing and Supply Chain Management

Email address: Email me

Phone: (828) 262-7130

Fax: (828) 262-2734
Office address
4055 Peacock Hall
Mailing address
ASU Box 32073 Boone, NC 28608