Honors Gerald Witt '03 (photo below) currently serves as an investigator for the Knox County Public Defender's office. He took this position after working 15 years in journalism, most recently as the politics and government reporter for the Knoxville News Sentinel. He previously worked at the News & Record in Greensboro, NC, the Register & Bee in Danville, VA, and the Mooresville Tribune in NC. Gerald is also a lecturer, teaching a journalism course at the University of Tennessee in Knoxville, where he has lived since 2011.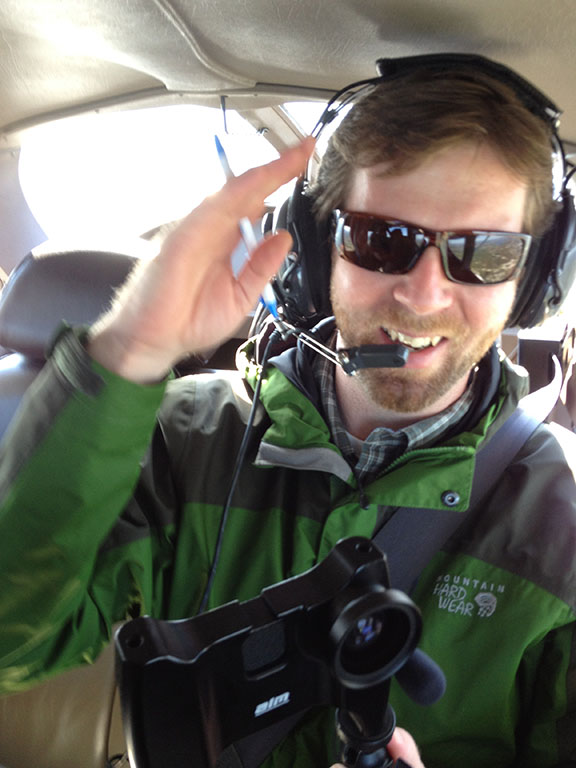 Of his Honors experience, Gerald reflected,
"Frankly, the best part of my honors experience was one particular class I took with Skip Beck in which he helped us understand that the way people think isn't just predicated on one's own experience, but also by the people and world around an individual. Otherwise, being in Honors gave me access to more challenging and enlightening classes than I would have had otherwise."
Gerald has expressed a willingness to mentor current Honors students. He is especially interested in connecting with communication/journalism majors who were admitted to the Honors College as transfer or current ASU students. Below you will find his professional profile.
Launching from his Honors experience at App, Gerald has had tremendous and varied professional success.
With the News & Record, Gerald began as government reporter in the Rockingham County bureau, and then moved to region reporter in September 2007. By January 2008, he took over the Guilford County beat covering the state's third-largest county and then covered sports as a general assignment reporter. His work in that final role uncovered financial misdeeds by an AAU coach worth millions, and investigated the death of a student during a track workout at N.C. A&T.
"The classroom debate that the Honors College encouraged is something I used often in journalism. The banter of students in poli sci classes definitely prepared me for interviews with elected officials. It also taught me the importance of being prepared. When I went to interview Barack Obama in 2008, after a Raleigh political rally during the Democratic primary season, we talked football for a few minutes before getting down to the business of the election at hand. When you're covering politics, you must be ready to think on your feet, and that can mean anything," Gerald said.
Gerald was then hired as city reporter with the Knoxville News Sentinel in December 2011, and became the Sentinel's Knox County government and politics reporter in 2013. In that position, he covered the state's third-largest county, and did work that helped turnover leadership and elected office, including uncovering behind-the-scenes dealmaking for the area's 911 system involving millions of dollars.
Across his career in journalism, Gerald has won numerous awards and honors including: Horace V. Wells Jr. Community Service Award from East Tennessee AP Broadcasters and Media Editors; first place in daily deadline reporting from the North Carolina Press Association; Top 10 in investigative reporting from APSE in consecutive years; first place in breaking news from APSE and many more.
His specialties include: investigation, enterprise and project reporting, government, business, politics and sports. His work has included investigations of policy and records reviews with computer-assisted reporting. And he's a member of the Society of Professional Journalist (SPJ) and the National Institute for Computer-Assisted Reporting (NICAR). He writes online in his spare time at beerandfoodweekly.com and volunteers with Big Brothers Big Sisters of East Tennessee.
"I learned how to work hard through the Honors College classes," Gerald said. "The real world is tough, and if you want to do well, you need to put in the effort. The classes are great for someone who plans to enter any intellectually rigorous field, or who wants to learn unique ways to approach challenges."
Thank you for sharing your story with us, Gerald!
Photos shows Gerald in flight (below) and at work (top). Photos submitted by Gerald Witt.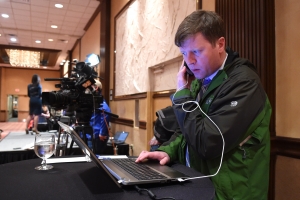 Tags: