Every fall-break, the ten newest recipients of the Chancellor's Scholarship embark on an exciting trip to Dublin, Ireland. This year, the Chancellor's Scholars left for Charlotte on Tuesday, October 9th and returned on Sunday, October 14th. On the first day of their trip, the scholars took a "Viking Splash tour" where they were undoubtedly close to the chilly Ireland water.
Photo above features Chancellor's Scholars on the Viking Splash tour. Photo by Dr. Mary Valante.
On the second day of their trip, the students visited the National Museum of Collins Barracks where they managed to take the classic Appalachian State Mountaineer abroad photo (below). They learned about the many artifacts from Ireland's past including artwork, clothing, tools and even weapons that filled the museum.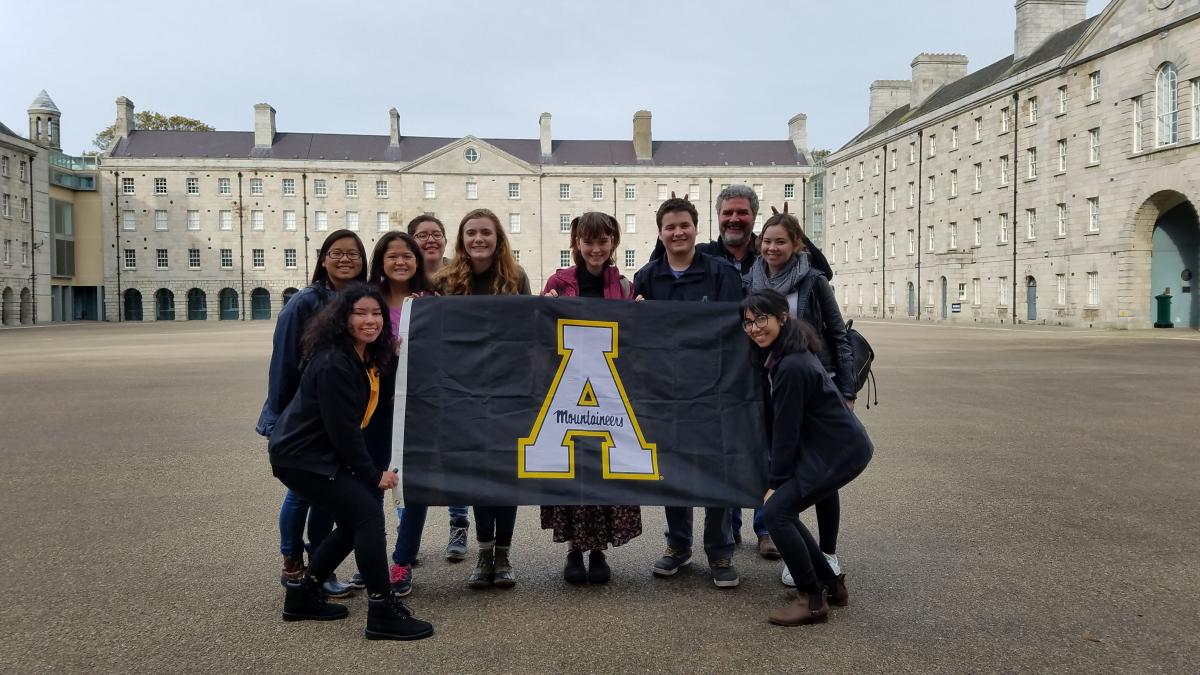 Photo by Dr. Mary Valante.
On the third day, the scholars visited the ruins of Trim Castle, shown below. Chancellor's Scholar Rebecca Brown said that this was her favorite part of the trip because of the
"…amazing ruins and [she] got to see cows and sheep on the drive there."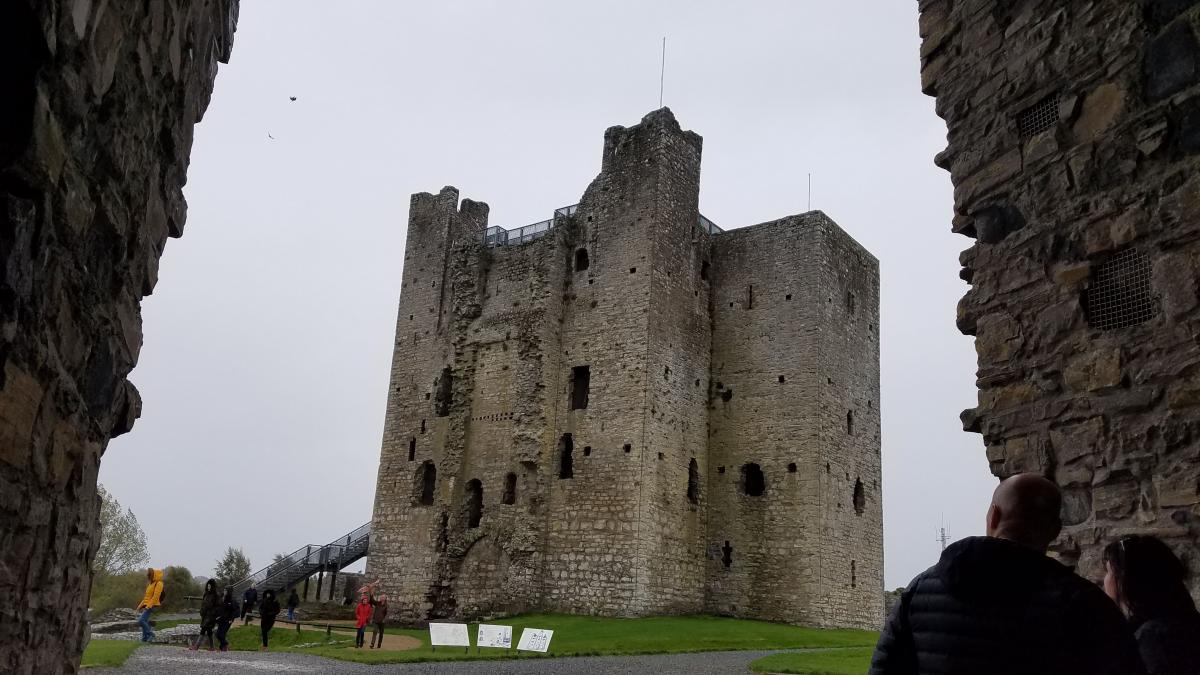 Photo by Dr. Mary Valante.
Accompanying the scholars on their trip was Dr. Mary Valante, Professor in the Department of History, and First Year Seminar instructor Adrian Rice (photo below). Chancellor Scholar Elosia Sanchez said:
"I would like to thank Adrian Rice for joining us on the trip. Being from Ireland, Adrian truly helped introduce Irish culture to the group, and he helped us understand more of the history of Ireland, any political connotations in what we saw, and overall, truly improved the experience. I could not imagine the trip without him."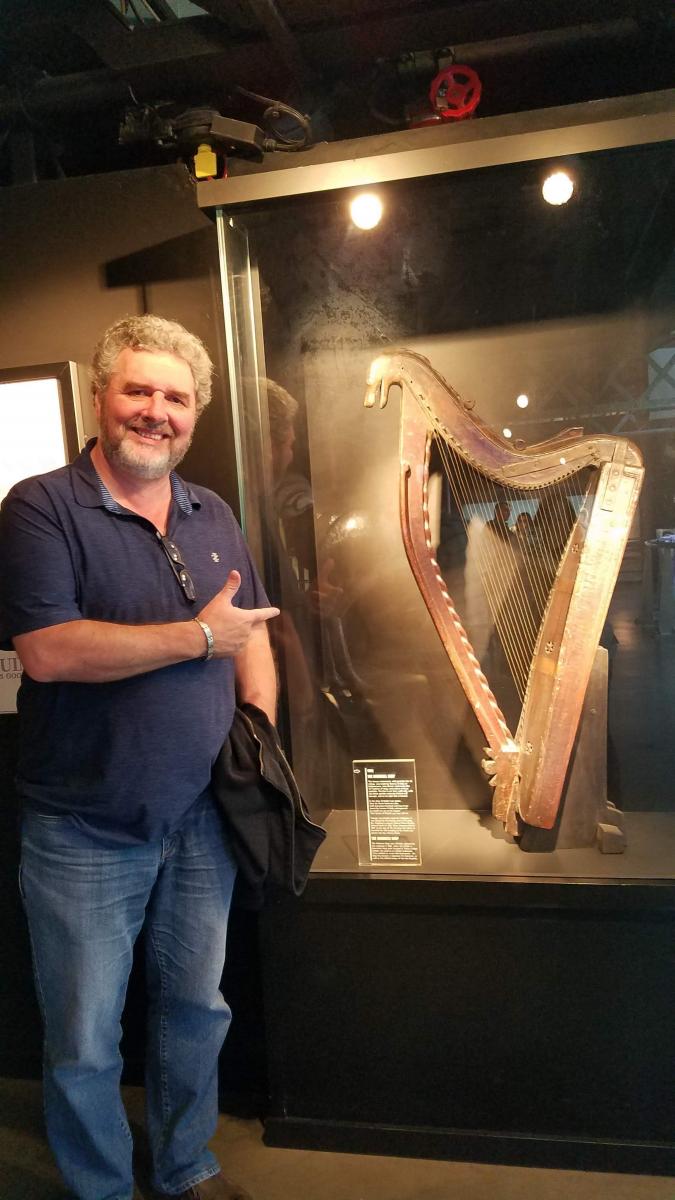 Photo by Dr. Mary Valante.
The trip to Ireland was an exciting and educational venture the Chancellor's Scholars were able to partake in for their fall break. Of the trip, Chancellor's Scholar Rebecca Brown said
"Everyone got a chance to connect with each other throughout the entire experience, [and that the trip was] definitely... a great way to spend my fall break and get a chance to connect more with my fellow students!"
The trip was a fantastic way for the Chancellor's Scholars to bond with one another and share an experience that will last a lifetime.
Story by: Brad Rentz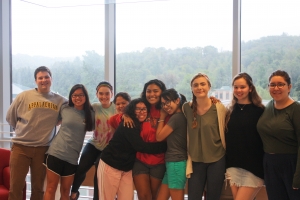 Tags: