Dr. Joseph Gonzalez has been awarded the Office of International Education and Development's 2021 Faculty Global Leadership Award. Dr. Gonzalez is an associate professor with the Global Studies program in the Department of Interdisciplinary Studies, and an Honors Faculty member. The Global Leadership Awards Program is an annual award to recognize students, faculty, and staff who have made a significant contribution to advance global learning at Appalachian. Recipients including Dr. Gonzalez were recognized during the virtual Appalachian Global Symposium on Wednesday, November 17th, 2021.
Dr. Gonzalez was selected as a recipient of 2021 Faculty Global Leadership Award due to significant global experience, which can be categorized into three areas: abroad, on-campus, and research. As a historian of Cuban-U.S. relations, Dr. Gonzalez has dedicated himself to changing students' lives by challenging their assumptions and broadening their perspectives, while also collaborating with his colleagues to create new opportunities to learn about the wider world. To read more about Dr. Gonzalez' global leadership and his award, click here.
Photo above features Dr. Joe Gonzalez with his 2021 Faculty Global Leadership Award. Photo from the Office of International Education and Development.
Dr. Gonzalez also currently serves as a Faculty Fellow within the Honors College, charged with redesigning the college's International Education Requirement. In this role, Dr. Gonzalez collaborates with faculty, staff, and students to develop goals and outcomes that will guide students as they choose how best to advance their international educations. Dr. Gonzalez will also work with faculty and staff to create ways to educate students about this revised requirement across various media and digital platforms.
Dr. Gonzalez brings his work in all areas of global learning to the Honors College especially through his award-winning teaching. He won the 2016-17 Honors College Teacher of the Year Award as well as the 2018-19 University of North Carolina Board of Governors Excellence in Teaching Award. Additionally, in 2016, he was featured as one of App State's Faculty of Distinction. In the Honors College, Dr. Gonzalez has designed four different Honors seminars, and taught a total of 12 seminars since 2021. These include: El Planto Cubano, Cuba Libre, Race and Resistence, and the Cuba faculty-led, study abroad program he co-leads with Emily Daughtridge, professor of dance studies in the Department of Theatre and Dance.
This upcoming Summer I session 2022, Dr. Gonzalez and Professor Daughtridge will again lead the Rhythm and Revolution program to Cuba. For this program, students earn Honors course credit (3 hours of HON 2515 and 3 hours of HON 3515) for coursework that runs from May 23rd – June 24, 2022. This includes a faculty-led study abroad trip to Cuba from June 4th through June 15, 2022. For more information on this Cuba program and study abroad trip, click here or contact Dr. Gonzalez or Emily Daughtridge.
Congratulations to Dr. Gonzalez on this award, and thank you for sharing your global leadership with us in the Honors College.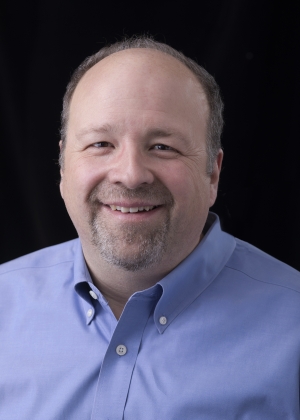 Tags: