Honors alumna Madison Armstrong ('17) along with her doctoral research advisor, Dr. Jennifer Carlson, wrote an op-ed on the trauma of gun violence, published on March 26, 2021 in the New York Times. Read here the piece titled, We've Spent Over a Decade Researching Guns in America. This Is What We Learned. In her doctoral work at the University of Arizona (UA), a program ranked as one of the 25 best programs in sociology in the country, Armstrong is a research assistant with Dr. Jennifer Carlson, associate professor in the School of Sociology and jointly in the School of Government and Public Policy at UA. Dr. Carlson has authored, most recently, Policing the Second Amendment: Guns, Law Enforcement, and the Politics of Race published in 2020 by Princeton University Press.
At Appalachian, Armstrong majored in political science with a concentration in American politics, and minored in sociology. Dr. Ellen Lamont, assistant professor in the Department of Sociology directed her Honors thesis, "Challenging Normative Representations of Women's Sexual Agency in American Television." Dr. Michael Dale, professor the Watauga Residential College and Honors College, served as second reader.
Top photo features Madison Armstrong. Photo submitted.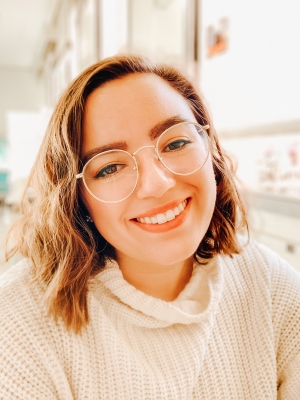 Tags: