One hundred and eleven new students have been admitted to the Honors College for Fall 2018. All of these students demonstrate ambitious goals, intellectual motivation, and the commitment to make a difference. Ninety-nine of our new freshmores are from North Carolina, while 12 are from out of state. Seventy-three are female, 36 male, and two did not identify in the gender binary. Eighty-six identified as white, 23 as an "other ethnicity," and two did not list an ethnicity.
New freshmores arrived on campus for early move-in on Wednesday, August 16th. It was a day full of emotion and hard work. Check out the following photos of the day, all by Shauna Caldwell.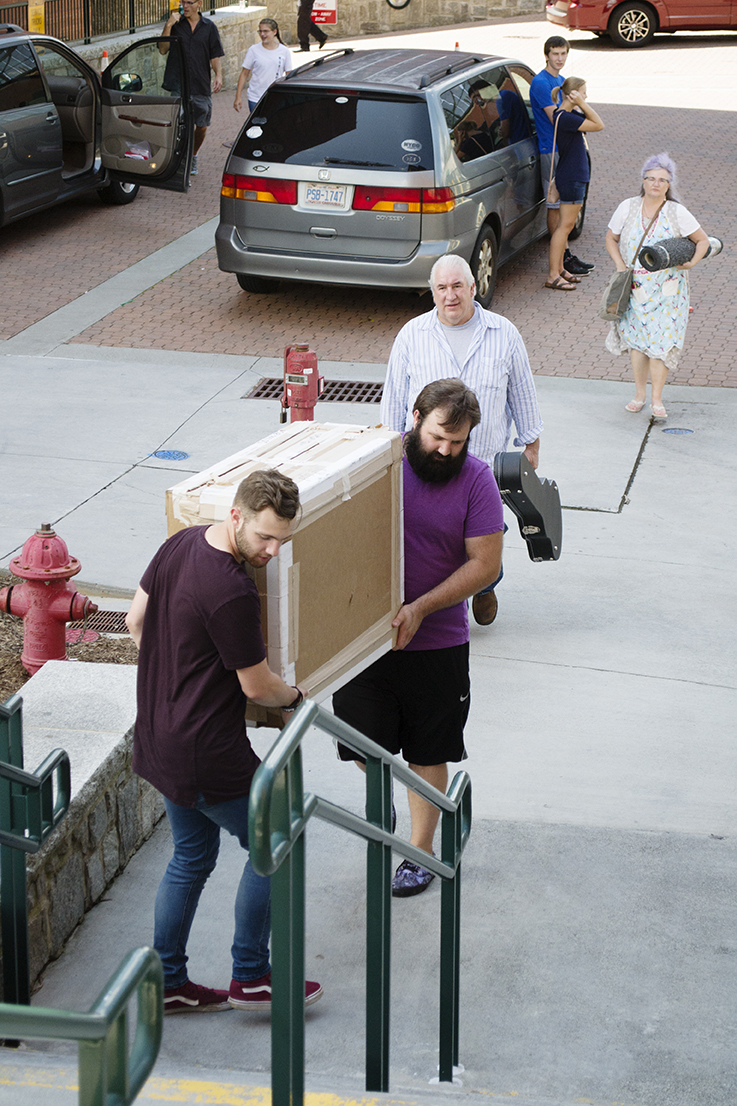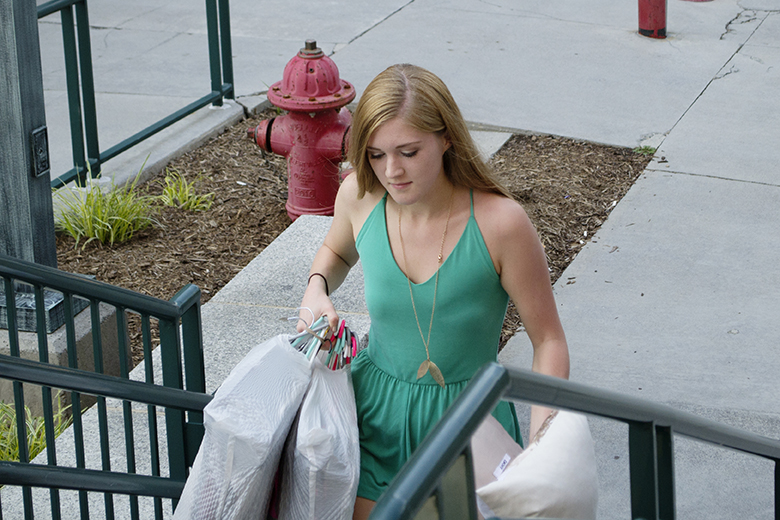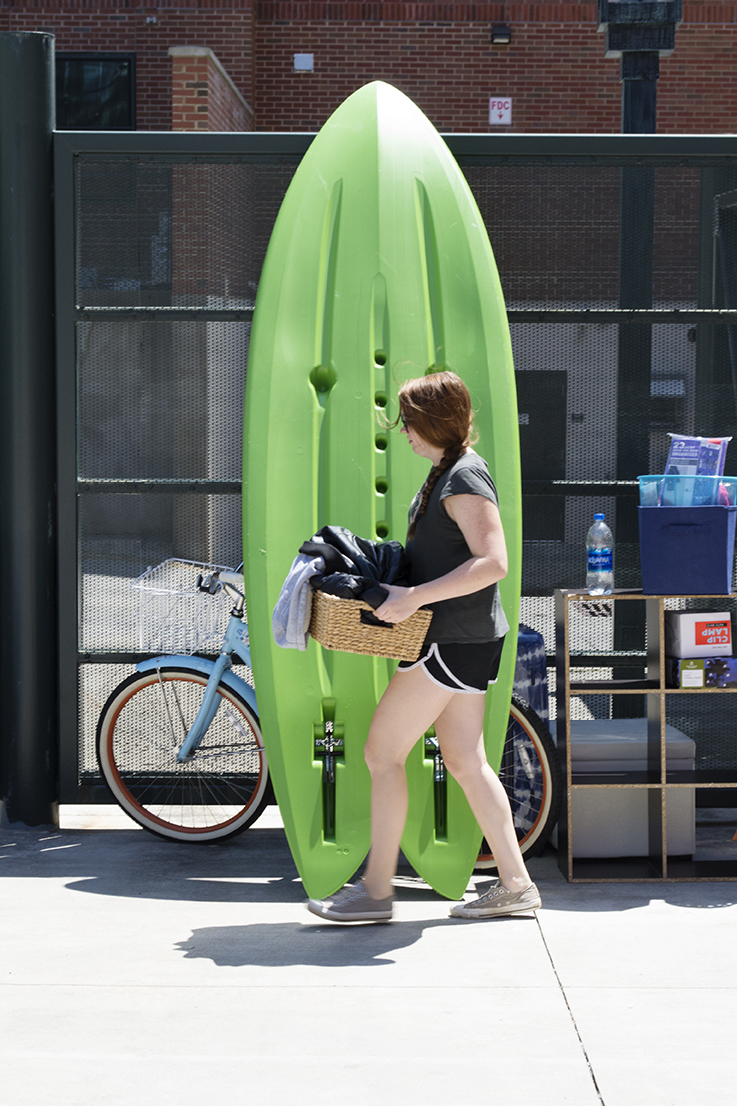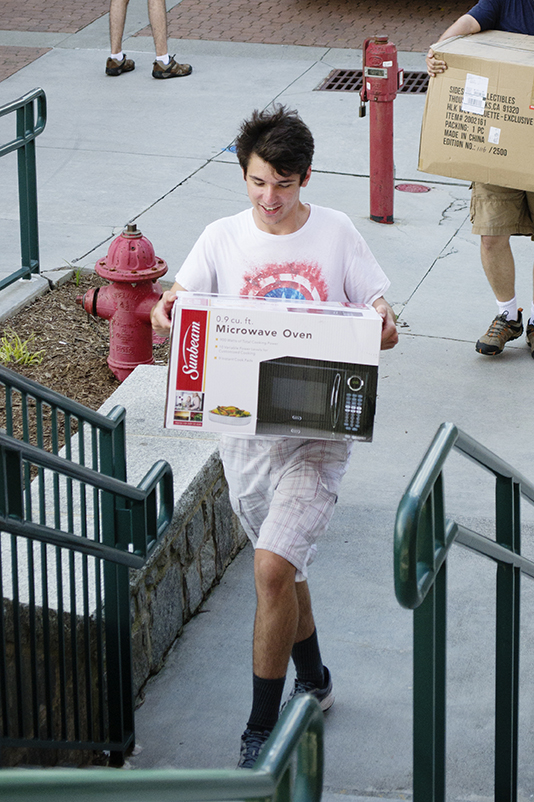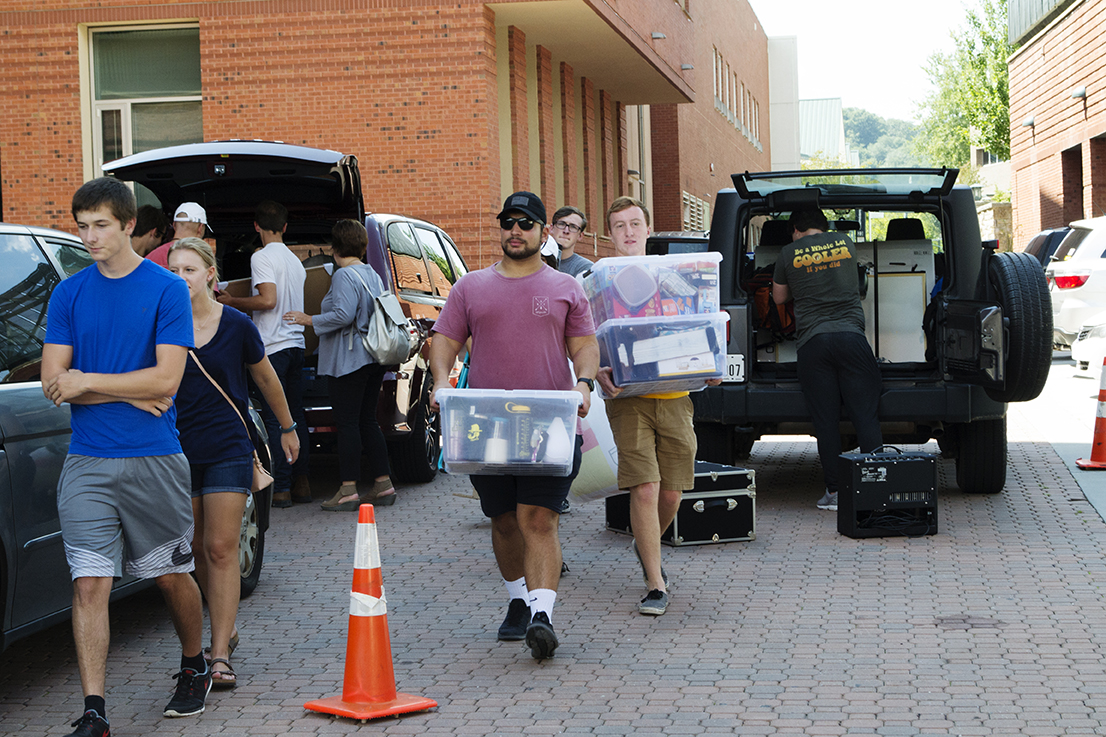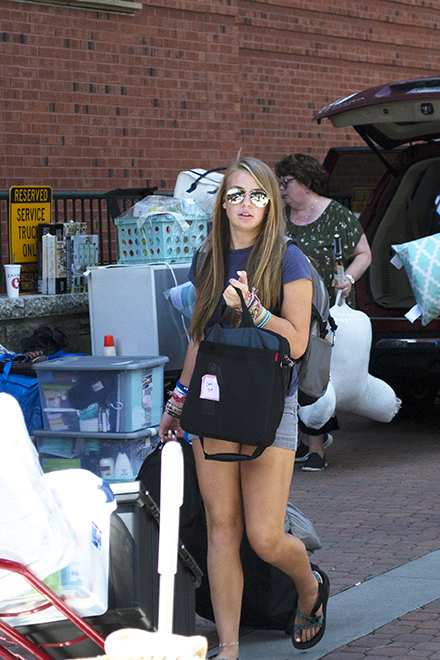 Upperclass Honors students volunteered to assist with Freshmore move-in. Photos below by Shauna Caldwell show those students meeting and getting prepped by Dean Vahlbusch.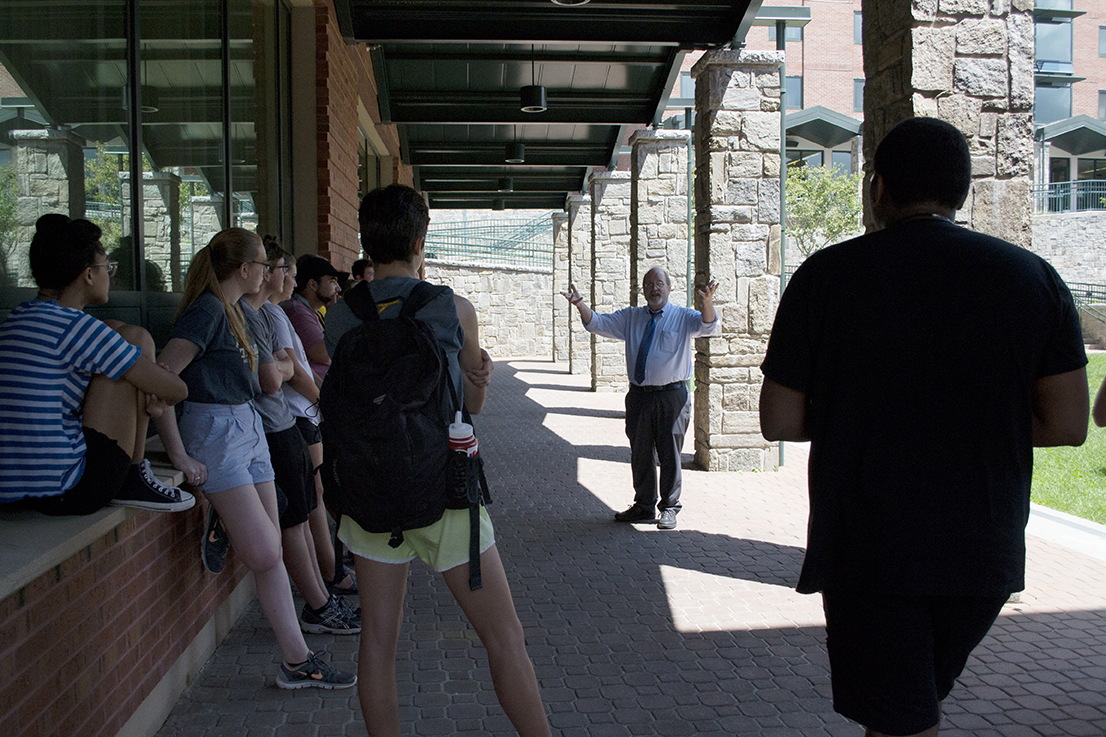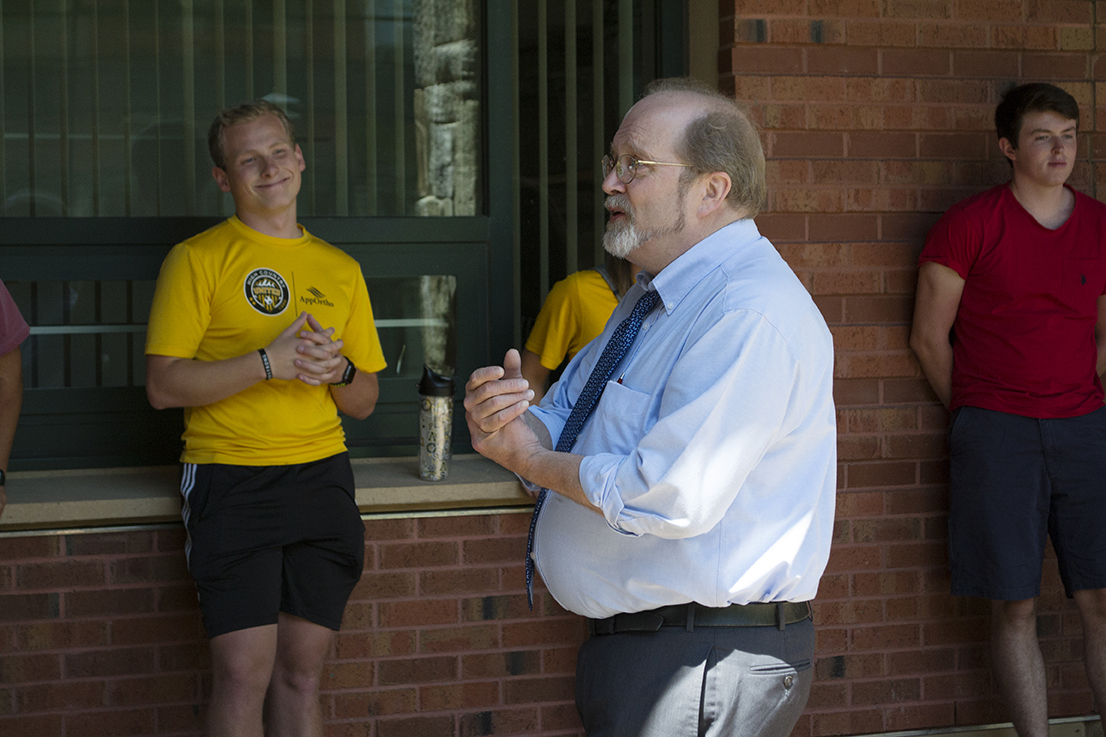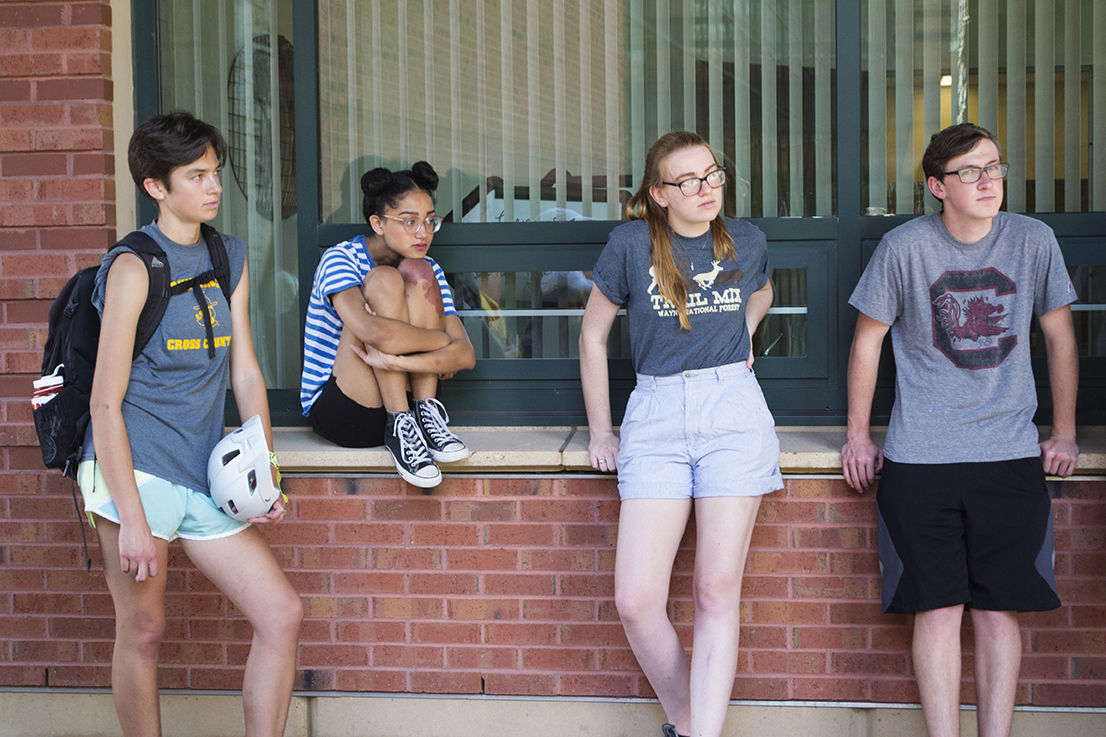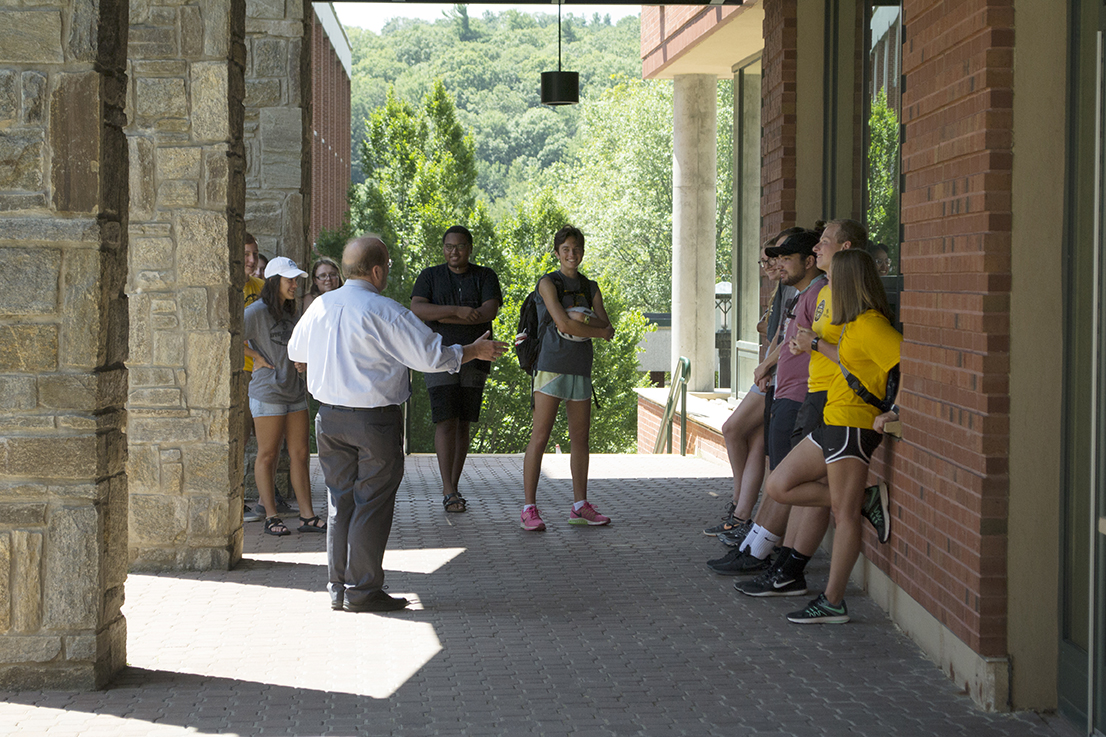 We are excited that these new students have joined us. To our new freshmores we shout, come help us build the Honors Community!
Story by Garrett Alexandrea McDowell, Ph.D.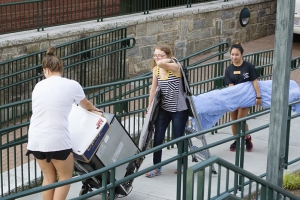 Tags: