Honors senior Kelly Flanders spent nine weeks, May 28th through July 29, 2017, in Pau, France studying French. Kelly is a math major with minors in French and Economics. In Kelly's words, "Pau is a smaller city that is down-to-earth, welcoming, and unique. It is in the southwest region of France about an hour away from both the Pyrénées Mountains and the Basque Country, which is an area consisting of beach towns within France and Spain along the Atlantic Ocean."
In the photo below submitted by Kelly, she is pictured in front of Lac de Guabe. Straight back to the right you can see the highest peak of the French Pyrénées Mountains, just covered by the clouds. That night Kelly continued hiking with a smaller group and stayed at a refugee shelter in the mountains overnight. She shared, "The following day we hiked to the border of France/Spain. Looking one direction we could see the range of Spanish Pyrénées Mountains, and looking the other we could see the French Pyrénées Mountains."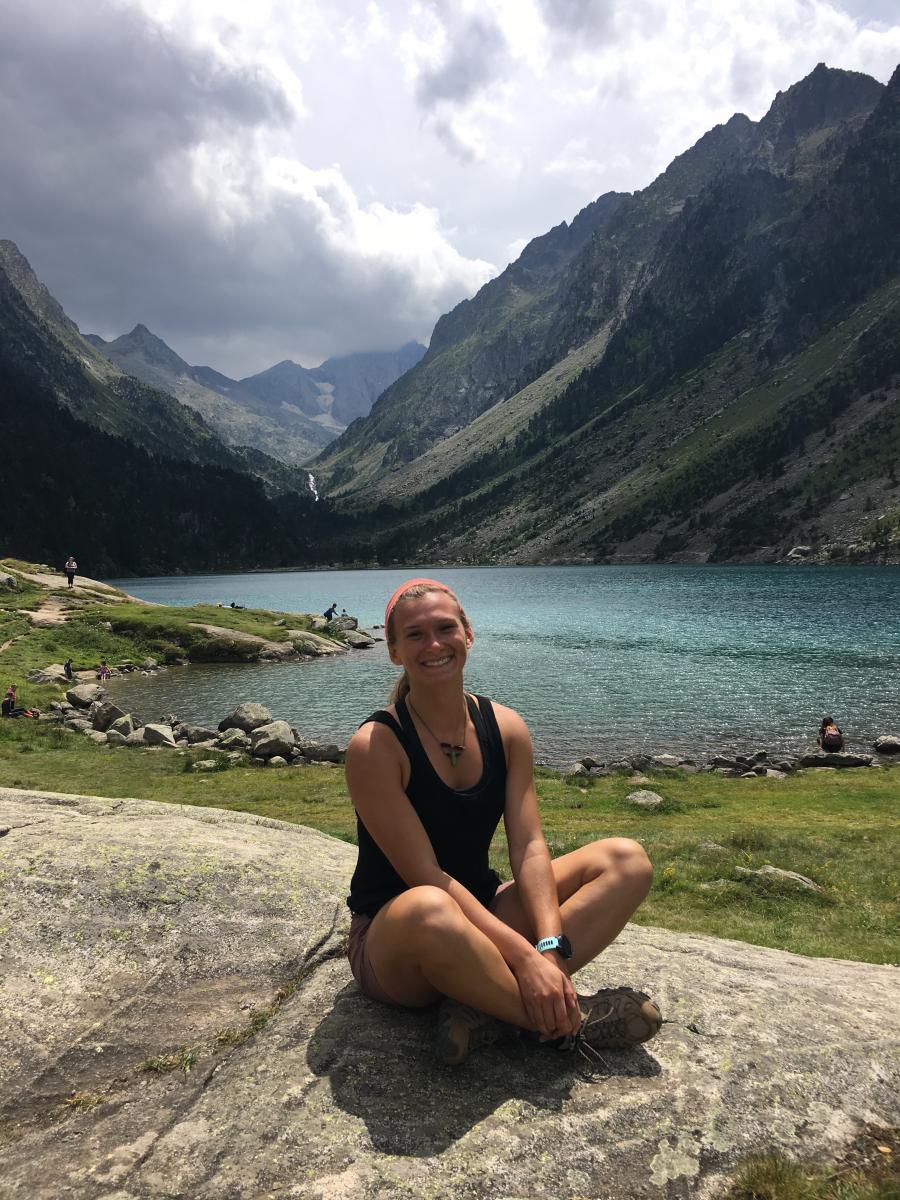 While in France, Kelly also took a French culture class, a theater class, and participated in a Paris field study course. In her French culture class, she analyzed and compared French and American stereotypes. Kelly shared, "One interesting thing I found was that although we would consider eating a lot of bread to be unhealthy, they think that it is a good source of carbohydrates, as the only ingredients in a baguette are water, flour, wheat and yeast." The class also studied the education system, health care, and other social systems. They got to visit the mairie (city hall), see the mayor's office, town meeting room, and the town hall. People traditionally get married in the town hall in France, as opposed to a large ceremony.
For the Paris Field Study, she spent 5 days in Paris visiting the Eiffel Tower, Arc de Triomphe, Versailles, the Louvre, Notre Dame, Saint Chapelle, the Rodin Museum, Luxembourg Gardens, the Opera House, among other noteworthy attractions. Each student completed research about one of the sites before the trip and presented as they toured. Kelly presented on the Arc de Triomphe.
Kelly also shared that, "I was fortunate enough to stay with an incredible host family for one month, which allowed me to experience French culture on a deeper level and immensely helped my French." Some of her favorite memories from the trip are hiking through the Pyrénées, watching the Tour de France, and seeing the Eiffel Tour light up at night.
Photo below submitted by Kelly shows her (center) with her host family, from left to right: Maud (19), Beatrice (host mom), Kelly, Olivier (host dad), and Constance (17).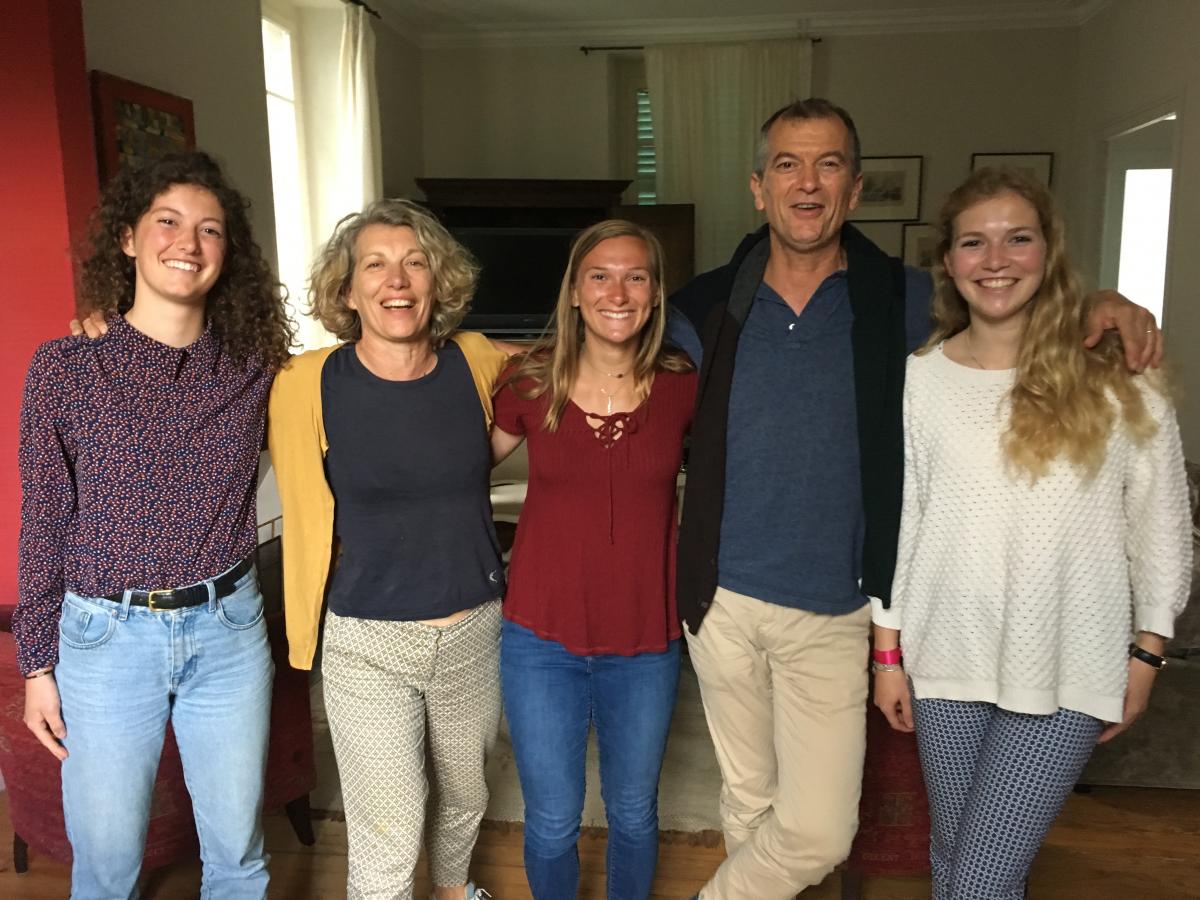 Top photo submitted by Kelly features her in front of the Eiffel Tower.
Story by Garrett Alexandrea McDowell, Ph.D.
Tags: