Congratulations to Alumna Sarah Patrick (May '17) who has been awarded a teaching assistantship in the Department of Classics at the University of Georgia (UGA). Beginning August 2017, Sarah will be working towards her master's degree in Classical languages with a joint concentration in Greek and Latin. She plans to pursue her doctorate and eventually teach. Sarah shares, "I'm really excited about moving to Athens, Georgia, and for the opportunity to get some teaching experience in my field while I continue my studies."
In Honors at Appalachian, Sarah majored history with a double minor in classical civilizations and dance. Like most Honors students, she was invested in her focus area to include extracurricular and research involvement. Sarah worked for History Matters: An Undergraduate Journal of Historical Research as Editor-in-Chief (2016-17) and Associate Editor (2015-16). History Matters publishes undergraduate historical research from universities all over the world. To learn more about this highly selective journal, which had six articles published out of 136 submissions in 2017, click here.
Best wishes, Sarah, as you launch forward, and do keep us posted!
Photo contributed by Sarah Patrick.
Story by Garrett Alexandrea McDowell, Ph.D.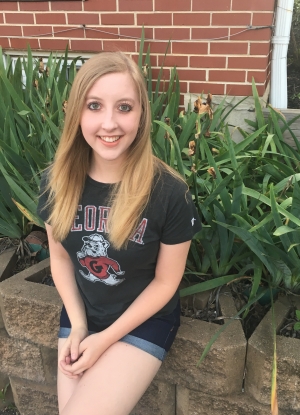 Tags: