Honors College Office Manager and Executive Assistant, Ms. Jessica Yandow has been awarded a staff Shout Out by the Staff Recognition Committee, a committee of Staff Senate. Ms. Yandow is an Appalachian State alumna having earned her B.A. in 2009 and her M.P.A. in 2011. She joined the Honors College in the fall of 2013. She worked in Appalachian's Office of Reseach and the Graduate School for two years prior.
If you don't know Ms. Yandow, you should! She manages our budgets (yes, that includes funding for International Education Scholarships and travel). She orchestrates logistics for all Honors College events including graduation ceremonies and special occasions. She also processes theses, so she meets with students when they submit this final requirement for graduating with Honors. Arguably, she is the most important person in the Honors College.
It was noted in the Shout Out that, "Jessica's work for the Honors College is exceptional. She is especially adroit at managing all things related to budgeting and finances, and processes travel advances and other forms not only quickly, but with precision and thoroughness. She is courteous to the myriad folks who come into the Honors College, from faculty to students to staff. She is also especially talented at multi-tasking, as her job requires her to perform a number of different duties. Jessica brings professionalism, good cheer, mindfulness, and a sense of humor to all that she does."
Please join us in celebrating the extradodinary efforts and gifts that Ms. Yandow shares with each of us in Honors.
Story by: Garrett Alexandrea McDowell, Ph.D.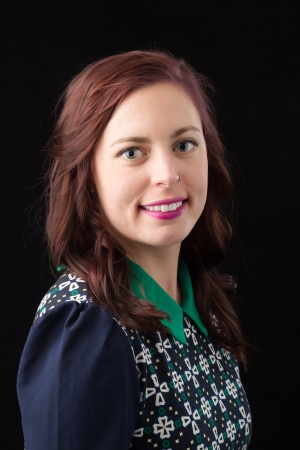 Tags: