Honors senior Zachery Cook spent this past summer in Athens, Greece. As a pre-medical double major in chemistry and biology, Zach combined his Honors international education requirement with a medical internship. Atlantis, a global healthcare education organization offering fellowships throughout Europe and South America, facilitated the program Zach completed in Athens.
Zach spent over 20 hours a week in the Evaggelismos hospital in Athens. During that time, he experienced medical practices in orthopedics, cardiology, radiology, emergency and intensive care, among others. Assigned to a different practice each day of the week, he was exposed to both the clinical and surgical sides of medicine. As he explained, "Some days I would follow doctors as they checked on patients or ran tests, and on other days, I would follow a doctor into surgery, standing in the room while they operated."
Photo (submitted) below: Zach is pictured (center back row) with his internship group at the Evaggelismos hospital.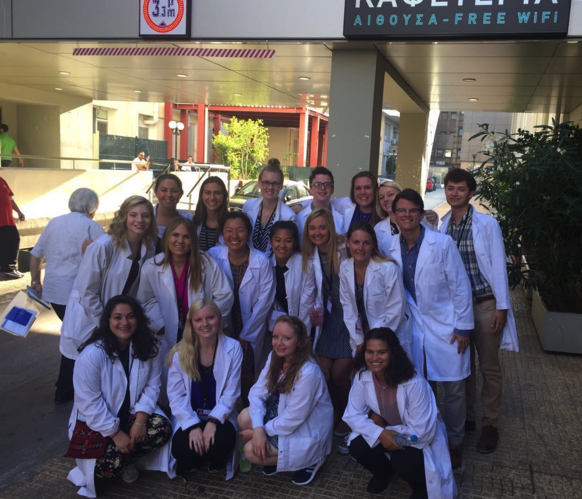 Equally, if not more important, Zach had three days a week outside the hospital to explore Greece and experience the culture. In that time, Zach toured cultural sites like the Acropolis, the Temple of Poseidon, and the National Archaeological Museum. He was also able to visit the Greek islands of Hydra, Aegina, Paros, and Antiparos.
Photos below (submitted) from top to bottom: Zach is pictured at the Parthenon, with friends at the Temple of Poseidon, and on a day cruise in Antiparos.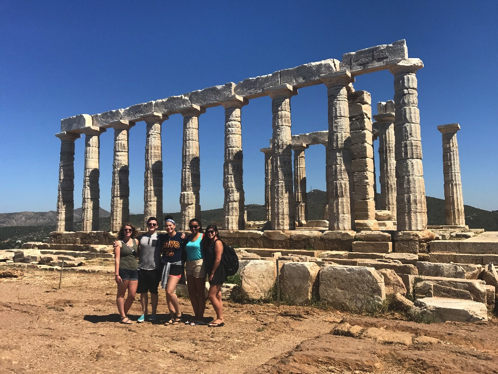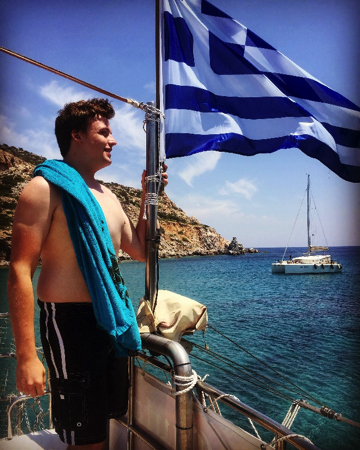 Overall, Zach shared, "it was an incredible experience that allowed me to learn about the healthcare and culture in Greece."
Top photo (submitted): Zach is pictured exploring on his first day in Athens.
Story by Garrett Alexandrea McDowell, Ph.D.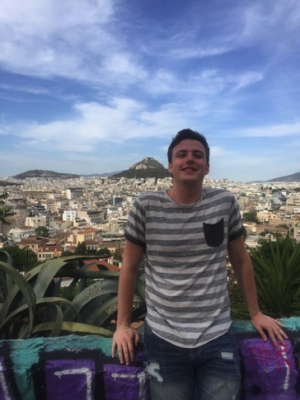 Tags: