Honors (Monthly) Wednesday Memo
Opportunities and Information for Honors Students
edited by Brad Rentz
Volume 1, Issue 32
August 8, 2018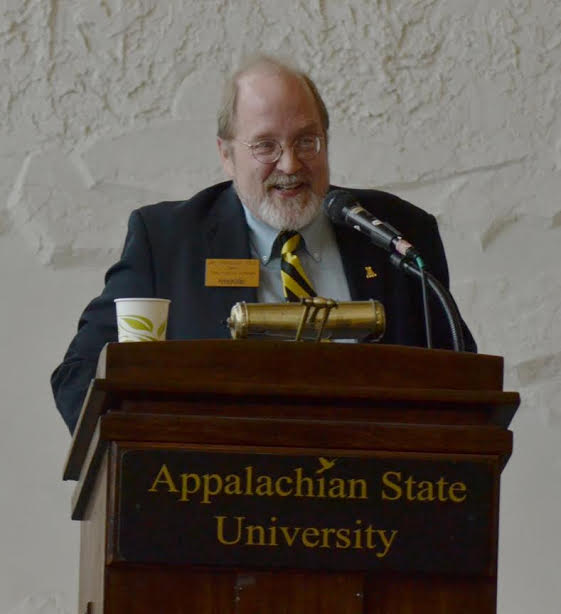 Message from Dean Jeff Vahlbusch
Here's exciting news: One week from today, on Wednesday, August 15th, we will welcome nearly all of our 122 new Honors College freshmores as they move into Cone Hall and begin their App State and Honors careers. Attention parents and new HonorsCollege students: a volunteer team of amazing veteran Honors students will be doing most of the lifting and carrying! (Honors College staff members will be 'supervising').
All of us in Honors College are looking forward to a great year of learning and socializing, personal development and community, friendship and service. In all we do, let's all strive to help each other grow: as Honors students, individuals, colleagues, and human beings.
To kick off the year, we'll be gathering early Thursday morning, August 16th, for a fun day of work, frolic, lunch, and learning at App State's Sustainable Development Farm. On Friday morning, August 17th, we'll gather again for our first Honors Convocation—a chance to talk and think together about Honors education, Honors community, andHonors opportunities.
As I wrote in the final Honors Wednesday Memo last spring (May 9): Let's together build and nurture a world-class Honors College and Honors community. After all, as Charles Dickens almost said (see Honors Monthly Memo, July 11): working to help what is outside us (fellow human beings, the world) means also helping ourselves.
Yours sincerely,
Jeff


Upcoming Opportunities:
Dr. Vahlbusch will be delighted to assist with applications!
Honors College Convocation
On Friday, August 17th we will gather for our first Honors Convocation. Come enjoy this chance to talk and think together about Honors education, Honors Community andHonors Opportunities! The convocation will be held from 10 to 11:30 am in 114 Belk Library. See you there!
Fall 2018 Undergraduate Research Assistantship
The Office of Student Research is now accepting applications for Fall 2018 until the deadline on August 27, 2018. This application is for fall work beginning after September 16, 2018. Please visit https://honors.appstate.edu/fall-2018-undergraduate-research-assistantship-ura-information-osr for more information.
Humanities Symposium
On October 23, from 9-5 pm in the Parkway Ballroom of the PSU, the Humanities Council will convene an interdisciplinary symposium of thinks to answer key questions in caring professions. The symposium will explore the role of narrative, story, in the caring relationship, and how stories deepen our capacity to connect our communities and the present needs of those we seek to serve. For more information, please visit:https://honors.appstate.edu/save-date-october-23-2018-humanities-symposium-stories-caring-health-and-community
Big Sale!
The 17th annual Big Sale sponsored by Appalachian and the Community Together (ACT), will be held on Saturday, August 19 from 8 am to 2 pm. Come shop for those last-minute items you forgot from home! Please visit https://honors.appstate.edu/17th-annual-big-sale for more information about the Big Sale.


Stay in the Know…
Black and Gold Convocation
It is that time of year again! Come help welcome our new students to Appalachian by attending convocation on August 20 at 10 am in the Holmes Convocation Center. See you there! Please visit https://honors.appstate.edu/black-and-gold-convocation for more information.
Inclusive Excellence Talk
On Monday, August 27 at 7 pm in the Schaefer Center, Dr. Damon A. Williams will lead a conversation about diversity, equity, inclusion and change. Please visithttps://honors.appstate.edu/dr-damon-williams-inclusive-excellence for more information about this event.
Business for Good
Do you want to learn how sustainable business practices relate to everyday life? Then attend the fourth annual Business for Good conference will be held on Friday, August 24. You must RSVP to attend the day's events. Please visit https://honors.appstate.edu/business-good for more information and how to RSVP in advance.
Welcome Back Comedy Show
On Thursday, August 30 at 8 pm in the Shaefer Center, Adam Devine will come to Boone to perform in the Welcome Back Comedy Show. Tickets are on sale now and costASU Students only $25! For more information on the show and how to purchase tickets, please visit https://apps.appstate.edu/.
Fall 2018 Visiting Writers Series
Beginning in September and continuing through November, Appalachian will host several visiting Writers for special events in the Student Union. For a complete and detailed list of writers, please visit https://honors.appstate.edu/announcing-fall-2018-visiting-writers-series-line.


In the Honors Spotlight
Olivia Paschall Works with the Explorers Club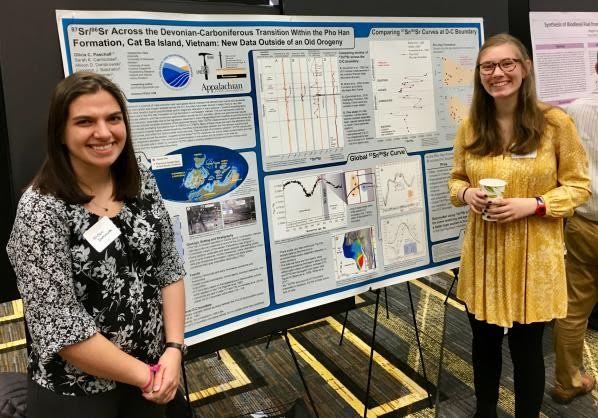 Honors senior and Geology Major Olivia Paschall has received a student grant to work on a combined National Geographic and Explorers Club Flag Expedition this summer in Mongolia. Their project entitled, "Looking for mass extinctions in all the 'wrong' places: the Late Devonian of Mongolia." Olivia will be responsible for mapping and sampling rocks in a remote Mongolian field site for future geochemical analysis.
For Olivia's full story, please visit https://honors.appstate.edu/news/olivia-paschall-works-explorers-club-mongolia.
Sope Kahn Shines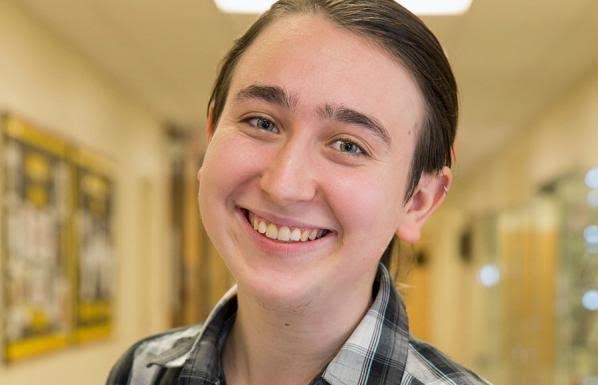 Honors rising senior and Wilson Scholar Sope Kahn has received the university's 2017-18 Frances Holland Black Scholarship intended to support women students in developing feminist perspectives and work towards equality and freedom. Sope is a double major in art and cultural, gender and global studies. This past March, Sope presented two papers at the Southeastern Women's Studies Association (SEWSA) Conference in Clemson, South Carolina.
To learn more of Sope's many recent accomplishments, visithttps://honors.appstate.edu/news/sope-kahn-shines and check out the full story by Howell Keiser in Appalachian Today.
Appalachian State Honors College on Social Media!

We're now on Snapchat!!! Add us with this Snapcode or by searching "apphonors."

Check us out on Instagram also! Find us by searching "Appalachian Honors College"

Don't forget to "like" us on Facebook at Appalachian Honors: https://www.facebook.com/Appalachian-Honors-482157301971520/.
Submissions to honors@appstate.edu should be received by 5:00 p.m. on Thursdays for the following week's issue.
Honors Weekly Memos will resume regular weekly schedule on August 22!