Honors Wednesday Memo
Opportunities and Information for Honors Students
edited by Brad Rentz
Volume 1, Issue 29
May 9, 2018
Message from Dean Jeff Vahlbusch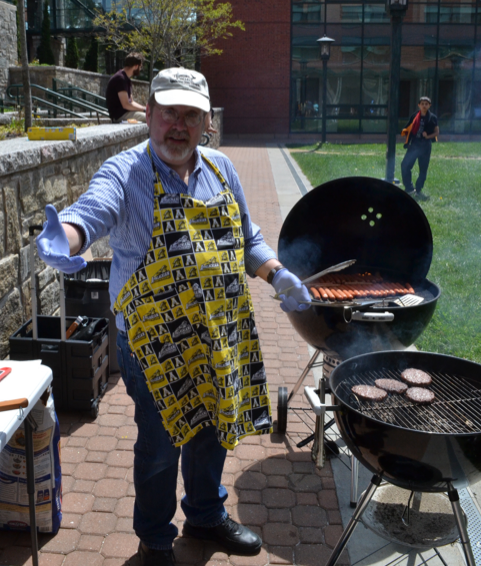 Dear Honors College students,
I know I speak for all Honors College faculty and staff when I say: our best wishes go with you as you finish this academic year and begin what we hope will be a relaxing and productive, slow and scintillating summer!
To our amazing 77 Honors College graduates this academic year, we send our profound congratulations. To our more than 400 Honors students returning to the Honors College this fall: we look forward to working together ever more successfully. Let's build and nurture a world-class Honors College and Honors community.
Thanks to each of you—and thanks to all Honors College staff, faculty, and friends—for making this year at Appalachian and in the Honors College, my first, even better than I hoped it might be.
I have one Honors-y request for summer: please check your AppState email often! We'll be sending you Honors Monthly Memos this summer, full of Honors opportunities and information that you will want to know. Don't miss a chance!
Yours always,
Jeff
Upcoming Opportunities:
Dr. Vahlbusch will be delighted to assist with applications!
Become an Honors Vanguard
Are you interested in joining the Honors College Vanguard (Honors ambassadors) this fall? If so, send Jeff (vahlbuschjb@appstate.edu) soon an email with "Vanguard YES" in the subject line. Jeff will then send you more information and an application. To quote a current (though somewhat laconic) Vanguard member: "it's a great gig."
Help Honors with Early Move-In
Would you like to move back into campus housing early (T 8/14) to help Honors College freshmores move into Cone (W 8/15) and get acclimated to Honors and campus life (Th 8/16 and possibly F 8/17)? If so, send Jeff an email now with "Early - YES" in the subject line (vahlbuschjb@appstate.edu. Jeff will get in touch thereafter.
An Appalachian Summer Music Festival
Appalachian State University's annual summer arts attraction announces the 34th season to take place July 1- Aug. 4, 2018. The 2018 schedule presents a diverse mix of music, dance, theatre, visual arts and film events and attracts over 27,000 visitors to the High Country each summer. Tickets for festival events are on sale online and at the Schaefer Center for the Performing Arts box office. For a complete list of all the events please visit: https://honors.appstate.edu/appalachian-summer-festivals-34th-season-july-1-august-4-2018.
Present at the Southern Regional Honors Conference
Do you have research or a paper that you would like to present at an Honors Conference? Stop by to talk to the Honors Staff or send an email to honors@appstate.edu for more information! The conference will take place in Memphis, 2019 with specific dates to be announced soon!
Travel to Africa in 2019
An Honors College short-term study-abroad course is being planned for late May, early June 2019: to Ethiopia!
We will study African and Ethiopian history and culture while also considering ethical civic engagement and the question of how we best serve others. If this interests you, please visit https://honors.appstate.edu/travel-africa-2019-learn-and-serve for more information!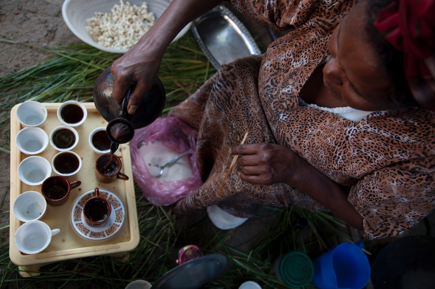 In the Honors Spotlight
Honors Student Rachel Jordan Awarded NSF Fellowship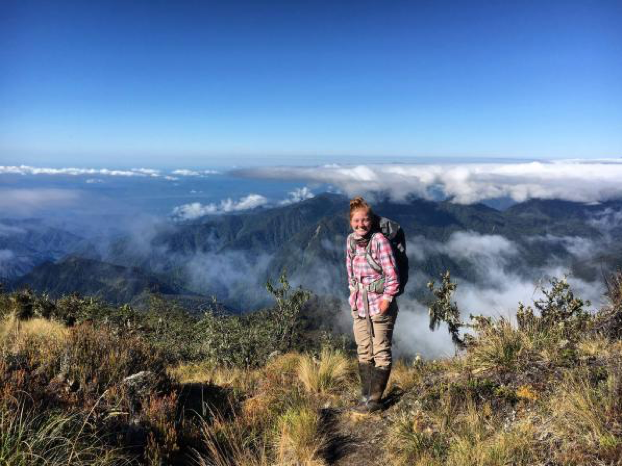 Honors senior biology major and Chancellor's Scholar Rachel Jordan has been awarded a National Science Foundation (NSF) Graduate Research Fellowship and will be attending the University of Wisconsin—Madison (UWM) beginning fall 2018. The NSF fellowship will cover five years with full financial support towards her doctorate. At UWM Rachel plans to continue her research with plant ecology in relation to climate change.
For more on Rachel's accomplishment, please visit: https://honors.appstate.edu/news/rachel-jordan-awarded-nsf-fellowship-study-climate-change
Honors Cookout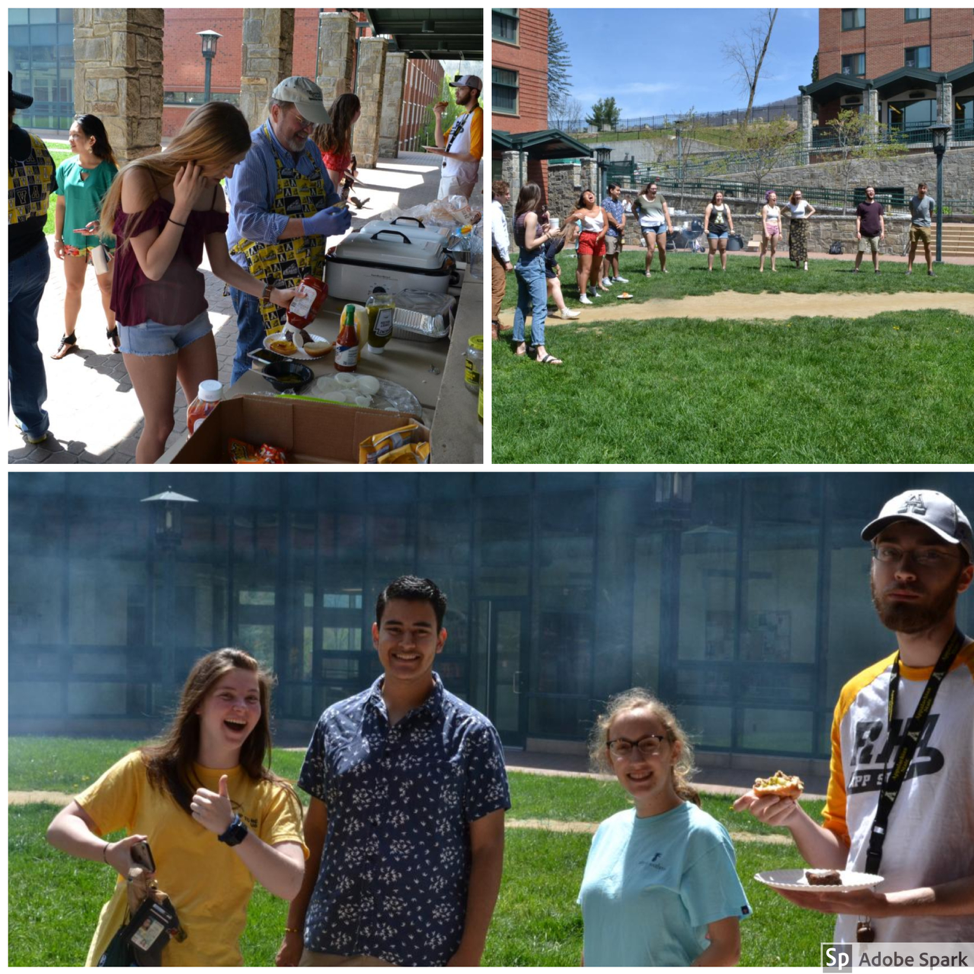 As a way to offer a break to busy, hungry, and tired Honors students, Dean Jeff Vahlbusch and Dr. Angela Mead hosted an Honors College Picnic this past Thursday on Reading Day. It was beautiful weather and a perfect respite for Honors students who relaxed while eating burgers and hotdogs grilled by Jeff and Dr. Mead. One student in line getting food said, "This is my only break all day!"
For some clearly busy and stressed Honors students launching into finals week, we hope this offered a much-needed break from studying for final exams!
For more pictures of the Honors Cookout, please visit: https://honors.appstate.edu/news/honors-cookout-hosted-jeff-and-dr-mead
Appalachian State Honors College on Social Media!

We're now on Snapchat!!! Add us with this Snapcode or by searching "apphonors."

Check us out on Instagram also! Find us by searching "Appalachian Honors College"

Don't forget to "like" us on Facebook at Appalachian Honors: https://www.facebook.com/Appalachian-Honors-482157301971520/.
Submissions to honors@appstate.edu should be received by 5:00 p.m. on Thursdays for the following week's issue.