Honors (Monthly) Wednesday Memo
Opportunities and Information for Honors Students
edited by Brad Rentz
Volume 1, Issue 30
June 13, 2018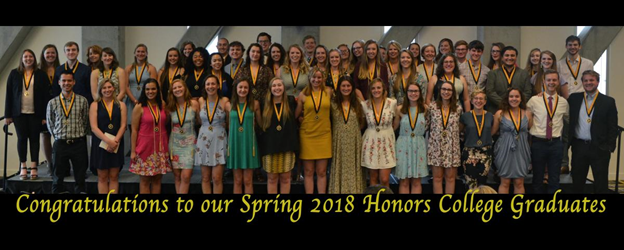 Message from Dean Jeff Vahlbusch
Dear Honors College students!
Welcome to the first-ever Honors Monthly Memo (HMM). We'll send HMMs mid-July and mid-August, then return to our weekly Honors Wednesday Memo (HWM) in the fall.
Happy news: we celebrated the 66 students graduating from the Honors College this past semester with a heart-warming, uplifting Honors Graduation Ceremony held Friday morning, May 11th, in the PSU Parkway Ballroom.
We thank Dr. Darrell Kruger, Appalachian's Provost, who kicked off our ceremony with gratitude and praise. As emcee, I talked individually about each Honors graduate, highlighting a few of their extraordinary achievements both in Honors and out—and each graduate had the chance to talk back. Their praise for Appalachian and the Honors College was powerful and moving.
The Honors College staff joins me in wishing you a terrific and slow summer. May it be all that you dream it could be. Please get in touch with us if we can serve you.
Sincerely,
Jeff
For more on Spring 2018 graduation, please visit: https://honors.appstate.edu/news/graduates-praise-honors-appalachian.
Upcoming Opportunities:
Dr. Vahlbusch will be delighted to assist with applications!
NC Honors Association Conference
High Point University will host the next Honors Association Conference this coming fall. If you have work that you would like to present, please submit your proposals by August 31, 2018. More information about this conference is coming soon! Don't let this great opportunity slip by! For more information, please visit https://honors.appstate.edu/nc-honors-association-conference-call-submissions
Peace Corps Recruitment
Are you interested in joining the Peace Corps? There are several local and online opportunities to participate in an application workshop. The deadline for applications is July 1 for trips that leave January through March of 2019! For more information about the application process, please visit https://honors.appstate.edu/peace-corps-walk-through-application-process.
Publish your Undergraduate Research and Creative Activity
UReCa is calling for submissions to be included in their Web Journal for undergraduate research! Web journal submissions are accepted on a rolling basis and must be submitted online. For more information, please visit https://honors.appstate.edu/ureca-nchc-web-journal-undergraduate-research-and-creative-activity.
Brewing Short Course
Beginning on July 9 and continuing through July 27, the Department of Fermentation Sciences is hosting a short course on brewery operations in the APH from 8:30 am to 5 pm. For more information about this course, please visit https://honors.appstate.edu/2018-brewing-short-course-department-fermentation-sciences.
Stay in the Know…
University Writing Center is Open
Appalachian State's University's helpful Writing Center will be available for students, faculty, staff, and members of the Boone community for the second summer session. For more information and the writing center's hours, please visit https://honors.appstate.edu/university-writing-center-open-summer-session-ii.
Martin & Doris Rosen Summer Symposium
The Symposium on "Holocaust and Music" will be held on the Appalachian State campus from July 21 to July 26. All sessions will take place in the Grandfather Ballroom of the Student Union. To view and complete and detailed list of the events, please visit https://honors.appstate.edu/2018-martin-doris-rosen-summer-symposium/
High Country Herbarium Exhibition
This ongoing exhibit in the Turchin Center of the Arts is focused on preserving plants and plant communities in the Southern Appalachians. The exhibit is open from 10 am to 6 pm and will close on August 4, 2018. For further information on this exhibition, please visit https://honors.appstate.edu/high-country-herbarium-exhibition-preserving-plants-plant-communities-southern-appalachians
Hygiene Supply Drive
Women's Fund of the Blue Ridge is now accepting donations for their Hygiene Buckets Program. Donations can be made at ASU Testing Center, Second Floor Room 245 of John Thomas Hall. To learn more about this donation drive, please visit https://honors.appstate.edu/womens-fund-blue-ridge-hygiene-supply-drive.
High Country Triple Crown Races
There is still time to catch the 2 remaining races of the High Country Triple Crown races! All proceeds of the races are donated to the scholarship fund of the Girls on the Run of the High Country. The High Country Half Marathon will be held on August 25 at 7:30 am while the Knob and The Bonk race will be on October 6 at 8 am.
Counseling Center Open for Summer
If you or someone you know needs the counseling center services, please consider referring them. An initial consultation is all that is needed to get started. Please visithttps://honors.appstate.edu/counseling-center-summer-services to find more information about Appalachian's helpful Counseling Center.
In the Honors Spotlight
Honors Students Teach, Anyone Can Dance!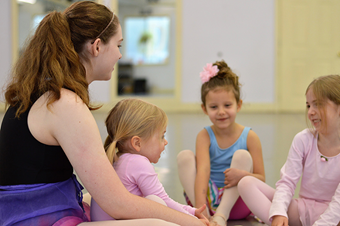 Honors Emily Sharpe has founded and is the lead instructor of Anyone Can Dance! Emily is a rising sophomore and elementary education major. Honors Sophia Lang, another rising sophomore and computer information systems major, is a teaching assistant who works with all the dance classes. Their stated vision is, "Every child should have access to dance classes. Our goal is to provide an accessible dance program so that every child in the Boone community can learn to dance!" Anyone Can Dance! is hosted at Northwestern Studios located at 1474 NC-10, Boone, NC 28607. Registration for Fall 2018 semester is currently closed. Registration for new students will be in August, if space is available. To learn more about the program or to make a donation, click here. Sharpe has organized a Royal Ball Fundraiser for Anyone Can Dance! scheduled for June 23, 2018, and to be held at the Albemarle Road Presbyterian Church in Charlotte, NC. Click here to learn more and join the party!
To read the full story about these remarkable Honors students, please visit: https://honors.appstate.edu/news/honors-students-teach-anyone-can-dance
Honors Students Awarded Medical Internships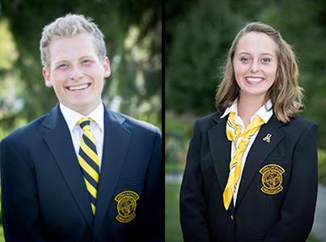 Two Honors students, both Appalachian Student Ambassadors and exercise science majors, have been awarded highly competitive summer medical internships. Junior Megan Campany (right) is headed to the University of Nebraska Medical Center (UNMC) in Omaha, and Austin Lubkeman (left) is headed to the School of Medicine at Vanderbilt University in Nashville, both for research internships. Both Campany and Lubkeman have been working in Appalachian State University's Vascular Biology and Autonomic Studies Laboratory under the direction and mentorship of Dr. Scott Collier. In February of this year, both presented their current research at the Southeast American College of Sports Medicine conference in Chattanooga, TN.
To read the full story about these Honors students, please visit: https://honors.appstate.edu/news/two-honors-students-awarded-highly-competitive-summer-medical-internships.
Appalachian State Honors College on Social Media!
We're now on Snapchat!!! Add us with this Snapcode or by searching "apphonors."

Check us out on Instagram also! Find us by searching "Appalachian Honors College"

Don't forget to "like" us on Facebook at Appalachian Honors: https://www.facebook.com/Appalachian-Honors-482157301971520/.

Submissions to honors@appstate.edu should be received by 5:00 p.m. on Thursdays for the following week's issue.a