Honors Wednesday Memo
Opportunities and Information for Honors Students
edited by Brad Rentz
Volume 2, Issue 28
April 3, 2019
Message from Dean Jeff Vahlbusch
Dear Honors students, staff, faculty, friends,
Here's an invitation to ConeStock!
ConeStock?
ConeStock is like Woodstock in 1969 (50 years ago!), but perhaps a wee bit smaller and better organized. ConeStock is an annual student music festival organized by the Executive Boards of the Cone, Summit, and Lovill Residence Hall Councils, and featuring music and other performances by talented residents.
All are invited, admission and t-shirts are free, and there'll be lawn games, tie-dyeing, face painting, good food, and--to quote Cone's wonderful resident director Logan--"loads of fun!"
Thursday, April 11th, in the Honors College Courtyard (the Bailey), 6-9 p.m. Click here for the flyer!
And here's an invitation to really learn about Research:
Please mark your calendars and RSVP to vahlbuschjb@appstate.edu for a Lunch with Honors with Professor Johnny Waters, a veteran research mentor to many App State and Honors College students. His topic: "Student-Faculty Research: the Good, the Bad, and the--Beautiful. Or: What's in it for me?"
Come for great learning (guaranteed), free pizza and salad, and the chance to get to know an extraordinary human being who has devoted his life to helping students like you.
Friday, April 12th, noon to 12:50 p.m. in Summit Hall's Fireside Lounge.
RSVP to vahlbuschjb@appstate.edu.
In support!
Jeff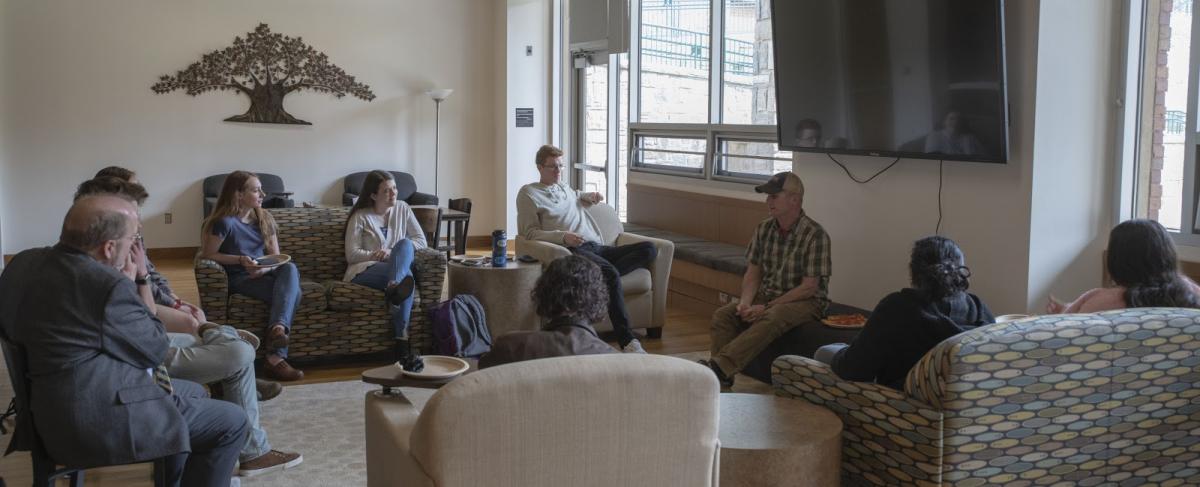 Photo above from Dr. Shea Tuberty's Lunch with Honors on March 29, 2019. Photo by Brad Rentz
Do you have a photo submission for the top of the Memo? Send it to Honors@appstate.edu!
Upcoming Opportunities:
Dr. Vahlbusch will be delighted to assist with applications!
Health Professions Advising Workshops
The Health Professions Application boot camp is in progress! The next workshop will be on interview skills. This is the second to last workshop in this series. Health Professions workshops are held in Rankin Science West room 156 from 4 to 5 pm. For more information, click here.
Koru Mindfulness
Koru Mindfulness is a 4-week course where you will learn mindfulness and meditation skills. Through learning how to be more mindful, you may experience less stress, better sleep, and less self-judgment. Attendance at all four sessions is required. Registration is first-come, first-serve basis. For more information, visit our website
Fulbright Student Information Session
Attend the last information session for Fulbright Scholarships on April 5 at 3 pm in the Three Top Mountain Room of the Student Union. Fulbright scholarships are fully funded programs to teach, study, research or pursue creative endeavors in over 140 countries. For more information, visit our website.
Farm Day of Service
This semester's farm day of service is on April 6! On this day, you can spend the day on the farm and learn why supporting our local farms and the greater environment. If you are interested, visit our website.
Poetry Slam Call for Submissions
Speak your truth at the first annual Diversity Celebration poetry slam. Not interested in reading your poems? That's okay, enjoy the spoken word to celebrate poetry month and a World of Excellence at Appalachian onApril 12 from 3 to 4 p.m. in Crossroads.
Upcoming Thesis Defenses:
Jeff says: Support your fellow Honors College students and faculty by attending Honors thesis defenses! You'll marvel, learn, and grow. And each defense you attend, you'll make your own easier
Katherine Miller: April 12, 3 pm, Katherine Harper Hall Conference Room, an interior design major, will present Design Elements for Luxury Branding for a Rustic Bourbon Distillery.
Shayla Moniz: April 15, 3 pm, Smith-Wright Hall room 217, a psychology major with a human services, will present Do racial and ethnic differences exist in hospital utilization and concurrent psychiatric diagnoses for suicide attempts?
Call for Help: Take a Thesis Survey
Honors senior Madeline Hamiter needs help with research for her Honors thesis. She is asking if you would be willing to take this short (less than 10 minute) multiple choice survey. For her Honors thesis, Madeline is conducting research for the Chartered Financial Analyst (CFA) Society's 2019 research challenge.
To learn more about the CFA Institute, click here.
AHA Upcoming:
Honors Formal: Save the date! This year's formal will be on April 13!
Project Condom: The showcase for our creation is tonight at 7 pm in the Parkway Ballroom.
Stay in the Know…
Feminism, Science, and Interdisciplinary Encounters in the Lab
Dr. Deboleena Roy is coming to Appalachian's campus tomorrow, April 4 from 6 to 7 pm in room 114 of Belk Library. Dr. Roy is the chair of GWS studies at Emory University and holds a doctorate in reproductive neuroendocrinology and molecular biology. For more information about her talk, visit our website.
2019 Diversity Celebration
"World of Excellence" Appalachian State's diversity celebration, will be coming to campus beginning on April 5 through April 12 in the Student Union. For banners, flyers, and specific details on the diversity celebration, click here.
Climate Stories Collaborative
On April 5 from 5 to 8 pm in HOW Space (182 Howard Street), Creative Reflections on Climate Change will be displayed. This exhibition and related events will feature visual and performance pieces expressing climate stories—stories of those who are affected by and/or taking action to address climate change. For more information on this exhibition, click here.
Appalachian Musical Theatre Club Presents Miscast
On March 30 at 7 pm and March 31 at 5 pm, Miscast will be performed in the Greer Studio Theatre. Admission to the event is free. For more information, visit our website.
Moisés Kaufman at Appalachian
On Monday, April 8 at 7 pm, Moisés Kaufman will present "Theatre in 2018 - The Vicinity of Hope" in the Schaefer Center. The next day, April 9 from 9:30 to 11 am, Kaufman will be in room 137 of the Student Union for abook signing.
Mormonism's Polygamous Suffragettes
Professor Mary Campbell from UT-Knoxville will be on campus on April 11 for a talk, "Mormonism's Polygamous Suffragettes," at 6:30 pm in room 114 Belk Library. Professor Campbell is a historian of American art and photography. For more information, visit our website.
In the Honors Spotlight
Morgan Gaglianese-Woody Presents Honors Thesis Research at ASB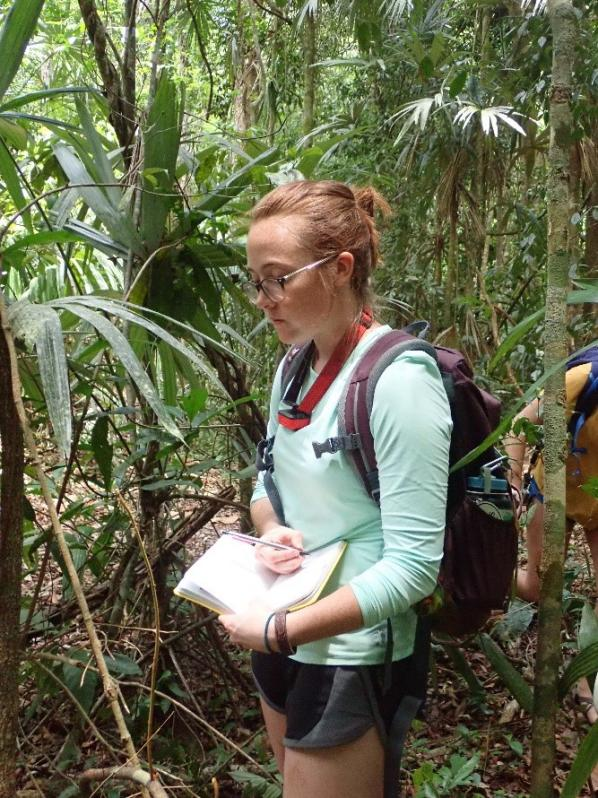 Gaglianese-Woody is performing a transect in the Broadleaf tropical rainforest outside of Rio Frio cave in Belize.Photo by Sarah Marshburn.
Honors senior Morgan Gaglianese-Woody is attending the annual Association of Southeastern Biologists (ASB) meetings in Memphis, TN, April 3-6, 2019, presenting research from her Honors thesis. The title of her research poster is, "The development of microsatellite markers for the culturally and economically significant plant, Allium tricoccum Ait." As Gaglianese-Woody explained, Allium tricoccum Ait is commonly known as a ramp or wild leek. She stated,
"Ramps are garlicky wild greens with deep cultural roots, and foraging for them is a beloved springtime tradition in Appalachia. However, as interest in the plant grows, wild populations are at risk of over-exploitation, and there is an urgent need to develop proper management practices."
For more on Gaglianese-Woody's research, click here for the full story by Garrett McDowell
Honors Dr. Howard Neufeld Publishes Pivotal Ozone Study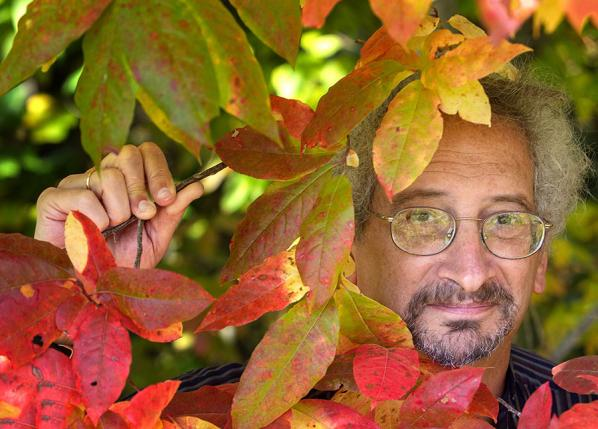 Photo features Dr. Howard Neufeld.
Photo by Marie Freeman
Dr. Howard Neufeld, Honors faculty member and professor in the Department of Biology leads new research study revealing as he explains, "how successful the Clean Air Act has been in improving air quality within this popular national park." This research published on March 9, 2019 in the journal Atmospheric Environment: X shows that after rising from the mid-1980s to the late 1990s, ozone levels in the park began decreasing after 2002.
Click here for the full story from AppalachianToday edited by Elisabeth Wall.
To Stay in the Know and to Learn About All Opportunities in Honors, please visit https://honors.appstate.edu/announcements
Appalachian State Honors College on Social Media!
Check us out on Instagram also! Find us by searching "Appalachian Honors College"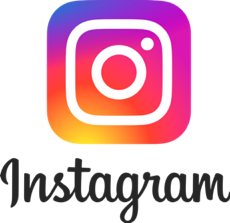 Don't forget to "like" us on Facebook at Appalachian Honors: https://www.facebook.com/Appalachian-Honors-482157301971520/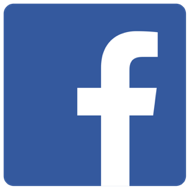 Have news to share? Submissions to the Honors Wednesday Memo can be made by emailing honors@appstate.edu. Any content received by 5:00 p.m. on Thursday will be considered for the following week's issue.