Honors Wednesday Memo
Opportunities and Information for Honors Students
edited by Kelly Dancy
Volume 1, Issue 10
November 15, 2017

Message from Dean Jeff Vahlbusch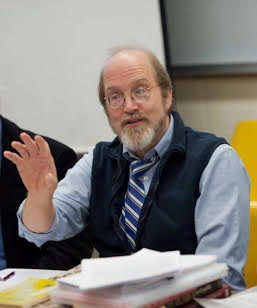 Important Job Opportunity for Honors College Students!
I invite students in the Honors College with at least 3 semesters left in their studies at ASU to apply to work up to 10 hours per week as an Honors College Student Assistant (starting wage will be $8 per hour; more hours may be available in the fall).
The important work of this position will include advising Honors College staff on student life, preparing and sending our Honors Wednesday Memo, greeting students and visitors, answering phones and emails, talking knowledgeably about Honors education, and working on special projects.
We're looking for strong communication skills. And one or more of the following will strengthen your application: devotion to Honors education; experience with diverse populations; experience in writing, copy-editing, layout, photography, newsletter production, and/or social media; experience working in a team and/or leading.
Later today I'll email you the application form.
Yours, Jeff
Upcoming Opportunities:
Dr. Vahlbusch will be delighted to assist with applications!
Undergraduate Student Education Research Training Workshop: The American Educational Research Association (AERA) Undergraduate Student Education Research Training Workshop will take place Friday, April 13th through Sunday April 15th in New York, New York. Students in their sophomore, junior, or senior year of college who are interested in pursuing a graduate or professional degree that can lend itself to education research areas such as children and youth, school and schooling issues, higher education, education policy, student achievement, curriculum and instruction, education psychology, or education leadership are encouraged to apply. Applications are due on November 15th. For more information and to apply visit http://www.aera.net/Professional-Opportunities-Funding/AERA-Funding-Opportunities/Undergraduate-Student-Education-Research-Training.
Clinton Global Initiative
The Clinton Global Initiative University at App State provides funding to support five vital focus areas: education, environment and climate change, peace and human rights, poverty alleviation, and public health. Students are invited to submit funding proposals to support ideas that offer innovative solutions to some of the world's most pressing challenges. The deadline for applications is Wednesday, November 22nd at 5:00 p.m. For more information, visit https://engagement.appstate.edu/clinton-global-initiative-university(link is external).
National Conference on Undergraduate Research: The Office of Student Research would like to encourage students with faculty mentors who have completed a research project or creative endeavors to participate in the 2018 National Conference on Undergraduate Research (NCUR). NCUR will take place from April 4th-7th at the University of Central Oklahoma. The deadline for submission is Tuesday, December 5th. For more information, visit https://honors.appstate.edu/national-conference-undergraduate-research-ncur-2018.
Undergraduate Honors Symposium
Honors students are invited to participate in Lloyd International College's 18th Annual Undergraduate Honors Symposium on Friday, March 2nd 2018 at UNC Greensboro. Submit a paper for consideration to the Symposium by December 20th at https://tinyurl.com/LIHCSymposium2018. For more information, visit
ANT 3800 - Ethnographic Writing and Video
Students of Art, Literature (English language and beyond), Philosophy, Visual Studies, Communications, Creative Writing, History (U.S. and across diasporic communities), Political Science, Sociology to those who address topics in critical theory, anti-colonialism, aesthetics of resistance, STS, epistemologies of race/gender/sexuality/the body and MORE are invited to register for ANT 3800 – Ethnographic Writing and Video. The course will take place on Thursdays in Spring 2018 from 3:30 p.m. to 6:00 p.m.
Upcoming Events:
International Education Week - Happening Now!
Come join the campus-wide celebration of International Education Week, November 13th-17th! Attend a wide range of events that highlight internationalization initiatives at Appalachian, from workshops on applying for the Fulbright to international food tasting and trivia! For more information, visit https://honors.appstate.edu/international-education-week-0.
The Honors College Abroad
On Wednesday, November 15th, from 1:30 p.m. to 2:30 p.m. in Linn Cove (PSU), Dr. Alexandra Hellenbrand will be moderating a set of presentations on "The Honors College Abroad" as part of App State's Global Symposium. This is a panel discussion with faculty and students in the Honors College. The panel seeks to demonstrate how Honors programs abroad have supported students and faculty in teaching and learning and research beyond the opportunities available in traditional programs or departments. For more information, visit https://honors.appstate.edu/honors-college-abroad.
Black Minds Matter: A Focus on Black Boys and Men in Education
The Reich College of Education will be hosting a multi-part online series, "Black Minds Matter: A Focus on Black Boys and Men in Education." The series addresses the experiences and realities of black males in education, encourages discussion of issues facing black male students, and offers research-based strategies for improving their success. Sessions are free, open to the public, and will take place in room 124 B/C on Monday evenings from 7:30 p.m. to 9:30 p.m. The sessions take place every Monday from October 23rd to December 11th. For more information, visit https://honors.appstate.edu/black-minds-matter-focus-black-boys-and-men-education.
Tree Planting Volunteers Needed
The Physical Plant and Biology Department are seeking volunteers to assist in the planting of 25 trees around Newland Hall. The plantings will take place on Wednesday, November 29th from 9:00 to 11:30 a.m. and from 1:00 to 3:00 p.m. and then again Thursday, November 30th from 9:00 to 11:30 a.m. For more information, visit https://physicalplant.appstate.edu/news/tree-planting-volunteers-needed-nov-29-30-2017.
Climate Stories – Creative Reflections on Climate Change
The Climate Stories Collaborative invites campus and community to a showcase of creative works produced by students enrolled in classes across the College of Fine and Applied Arts. The event will feature visual and performance pieces in expressing climate stories. The event will take place on Thursday, December 7th from 5:00 to 8:00 p.m. at the HOW Space (182 Howard Street). For more information, visit https://honors.appstate.edu/climate-stories-collaborative. Check out the event webpage at faa.appstate.edu/events/climate-stories-collaborative/student-showcase.
Honors Alumni Spotlight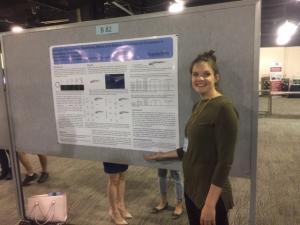 Honors Alumna Jessica Phillips (May '17) presented her Honors thesis research at the Society for Developmental Biology 76th Annual Meeting in Minneapolis, Minnesota, which took place from July 13th to July 17th. To learn more about how Honors students present their thesis research at professional conferences, visit
https://honors.appstate.edu/news/jessica-phillips-presents-society-developmental-biology-meetings.
Honors Student Spotlight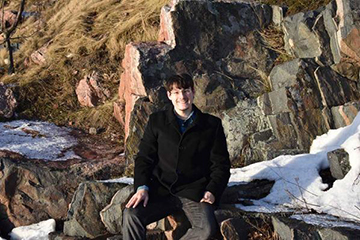 Honors Senior Grayson Bodenheimer spent his final semester at the University of Helsinki, Finland in the spring. A sociology major and global studies minor, Grayson spent last semester studying the Finnish education system as a piece of his larger research concerning teacher burnout in America and Finland. To learn more about Grayson's research and time in Finland, visit https://honors.appstate.edu/news/grayson-bodenheimer-spends-final-semester-finland.
Grayson will be defending his Honors thesis on Monday, November 20th from 4:30 to 5:30 p.m. in room 207 of Chapell Wilson Hall. All Honors thesis defenses are open to the public and announced on our Honors College website calendar. We encourage any and all to attend and come learn more about the amazing work that our students do!
Don't forget to "like" us on Facebook at Appalachian Honors: https://www.facebook.com/Appalachian-Honors-482157301971520/.
Submissions to honors@appstate.edu should be received by 5:00 p.m. on Thursdays for the following week's issue.