Honors Faculty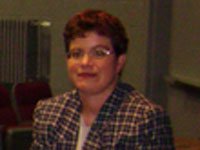 Alexandra Hellenbrand (Global Studies, Foreign Languages and Literature)
Ph.D., Pennsylvania State University
Why I like to teach honors courses:
I like teaching HON courses because the students are interested and interesting; they respond well to creative topics and approaches. One of the advantages that students have taking these courses is the fact that professors become creative learners along with them in class—I love teaching students who are willing to go on creative journeys in a single course that may take us on a Grail search from 13th century German literature to Monty Python and even the Renaissance Festival in Huntersville, NC. We all have fun learning from one another! I have a variety of diverse but related teaching and scholarship areas. I have two areas of training: one is German language, literature and culture. The other is medieval studies and Arthurian romance. I have taught courses in Honors on Fairy Tales, sagas and fantasy, Arthurian Legends, and Fin de siecle Vienna. I have been the second reader on several honors theses, notably in collaboration with the School of Music.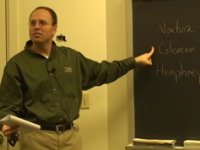 Rick Klima (Mathematical Sciences)
Ph.D., M.S., North Carolina State University; B.S., Liberty University
Teaching Experience:
My areas of research and favorite subjects to teach are the mathematics of election theory, cryptography (the art/science of writing and breaking secret messages), and coding theory.
Why I like to teach honors courses:
I love studying areas in which mathematics overlaps with other disciplines and with popular culture. Teaching honors courses gives me an avenue for exploring some of these areas with talented students who otherwise may never be exposed to how mathematics is relevant in their everyday lives.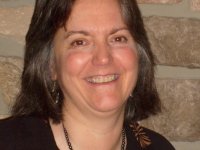 Nancy Love (Government & Justice Studies)
Ph.D., M.A., Cornell University; A.B., Kenyon College
Teaching Experience:
Nancy S. Love joined the Department of Government & Justice Studies in 2009. She received a Ph.D. in 1984 and M.A. in 1981 from Cornell University and an A.B. degree in 1977 from Kenyon College. Her teaching and research emphasize political theory, especially critical theory, democratic theory, and feminist theory. She is the author of Musical Democracy (2006), Understanding Dogmas and Dreams: A Text, 2nd ed. (2006), and Marx, Nietzsche, and Modernity (1986), the editor of Dogmas and Dreams: A Reader in Modern Political Ideologies, 4th ed. (2010), and the co-editor of Studying Politics Today: Critical Approaches to Political Science (2014) and Doing Democracy: Activist Art and Cultural Politics (2013). She has also published numerous articles in prominent journals and contributed invited chapters to multiple edited volumes. She recently completed a six-year term as the co-editor of New Political Science: A Journal of Politics and Culture. Professor Love is an award-winning teacher, who offers classes on political theory and political ideologies. When she is not working, she enjoys playing with her dogs, tending her chickens, and sharing the beauty of the Blue Ridge mountains.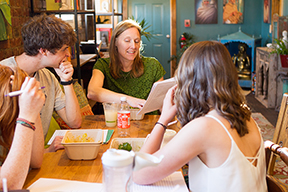 Garrett Alexandrea McDowell (Honors College, Anthropology)
Ph.D. and M.A., Temple University (Anthropology); M.A., University of Texas at Austin (Photojournalism/Visual Communication); B.A., Rhodes College (Sociology & History)
Teaching Experience:
Since 2004, I have taught at five institutions of higher education in multiple departments and states. I teach a range of courses crossing over anthropology, and visual communication, in addition to multiple interdisciplinary courses. Honors seminars I have offered most recently include: (HON 1515) Balanced Brains: Integration and Visual, Intuitive Intelligence; (HON 2515) Food Fights: Cannibalizing Culture; and (HON 3515) Mind-full and Culture-full, a class incorporating community based research and service-learning.
Why I like to teach honors courses:
Teaching Honors students allows me to engage with and offer students I share the room with today education so they can become the students I want to share the world with tomorrow. I see Honors students as those who don't fit neatly into any one box. Rather they are the ones whose interests, passions, and curiosities span multiple disciplines, majors, and career paths. I can relate to this breadth. My goal is to invite and direct students to seek and add depth of knowledge in those areas they are inspired. What is common to all my teaching is the same for the mission of Honors broadly—interdisciplinary liberal arts education with the goals of professional success, lifelong learning, and engaged citizenship (locally and globally). Across all my courses, my teaching pedagogy is discussion-based, student-driven, and employs experiential learning.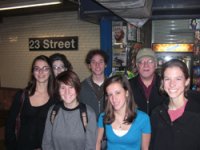 Thomas McLaughlin (English)
Ph.D., M.A. Temple University; B.A., La Salle College
Teaching Experience:
I have been teaching at Appalachian and involved in ourhonors program since 1977. I have taught English honors course as well as General Honors courses many times, including several courses about creativity. My teaching and scholarly background is in British Literature, literary theory, and cultural studies. A lot of my recent thinking has been about "cultural practices" and the communities they create.
Why I like to teach honors courses:
I was an honors student myself as an undergraduate, and I enjoyed classes that challenged me and explored ideas that might not easily fit into the regular curriculum. As a teacher, I enjoy working with highly motivated and skilled students who challenge me by asking good questions and engaging fully with the course materials. My experience with students in the Heltzer Honors Program is that they always meet my high expectations. For me, honors classes are pretty simple: let's read some great books together and talk about them in depth. In my course on "creative lives" we also explore the university and local community to meet with people who are creative in many different fields. I have found in the past that honors students are particularly good at taking advantage of those explorations and making connections with gifted people.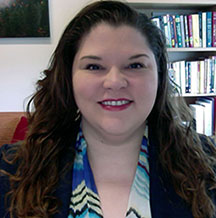 Angela D. Mead (Honors College)
Ed.D., Appalachian State University (Educational Leadership); M.A., Appalachian State University (Higher Education Administration); B.A. University of North Carolina at Chapel Hill (Communication Studies)
Teaching Experience:
I have been involved with the Honors College at Appalachian since 2005, and teaching honors courses since 2007. My research and teaching focuses on social justice and education issues. I have taught Honors seminars on American higher education, social justice in education, and most recently, a course considering social justice issues within the Harry Potter book and film series. I have also co-taught a number of seminars for Chancellor's Scholars.
Why I like to teach honors courses:
I enjoy teaching Honors courses because I love to be engaged with students. With the small class size and the seminar format of these courses, we all get to know each other well through class discussion and discussion of class readings. Together, we examine and debate important issues that will impact our future. Seeing students come to understand their own personal and family history and become aware of social justice issues is an exciting experience that I enjoy immensely.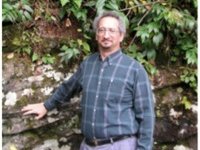 Howard Neufeld (Biology)
Ph.D., University of Georgia; M.F., Yale School of Forestry and Environmental Science; B.S., Rutgers University
Teaching Experience:
I am a plant ecophysiologist and for the past two decades have been studying how plants respond to high light stress and to ozone pollution. However, I also have an abiding interest in science and nature writing, as well as how people react to and comprehend Darwin's theory of evolution. I have taught introductory biology courses for non-majors, as well as courses in plant physiology, air pollution, science and reason, statistics, and now, Honors Nature Writing in collaboration with Dr. Howard Giskin, from the English Department.
Why I like to teach honors courses:
Honors courses allow you the freedom to experiment with new ideas and to bring them to the highly talented and bright students in the Honors Program. By bridging two somewhat disparate disciplines (English and Science) I find satisfaction in providing these students with stimulating and novel concepts, and in turn, they provide me with a learning experience not possible in a more traditional, single departmental course.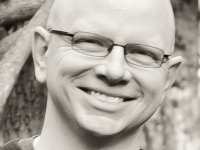 Chris Osmond (Leadership & Educational Studies)
Ph.D., University of North Carolina at Chapel Hill (Culture, Curriculum, and Change); M.A., Stanford University; Klingenstein Summer Institute, Teachers College, Columbia University (Curriculum Studies and Teacher Education); B.A., Wesleyan University
Teaching Experience:
I teach Social Foundations of Education to future teachers in the Leadership and Educational Studies program. My research focuses on the use of the humanities ("narrative pedagogy") with teachers, nurses, social workers, and other caring professionals to protect against burnout and help them thrive in their vocations. I also work in the fields of curriculum theory, aesthetics, reading education, and educational policy, especially critical work on the rise of neoliberal models of accountability and the emerging "audit culture" in public education.
Why I like to teach honors courses:
I love working with Honors students because they're not afraid to "go there": to find the place where what they discuss in class crosses with what they really care about, and bring that exciting intersection to light to move and improve us all.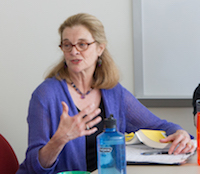 Janice T. Pope (Communication)
Ph.D., M.A., B.A., University of Alabama
Teaching Experience:
I came to Appalachian in 1995, compelled by the Department of Communication's focus on teaching. As someone fascinated by the role(s) of "mass" media in cultivating our perceptions of society and culture, I encourage students to critically examine and better understand this construction we call "the media." Because cell phones have become primary machines for our media consumption, I increasingly encourage students to examine their personal use of all types of mediated communication: personal, social and commercial. My undergraduate degree is in communication and sociology; my master's degree is in journalism. My doctorate is in mass communication.
Why I like to teach honors courses:
Having a classroom of students from diverse academic pursuits who are dedicated to their degree programs is a lot of fun. The opportunity to encourage deep conversation about the role of communication and mediated communication in their lives and careers is one I value highly. I always learn from students in this setting.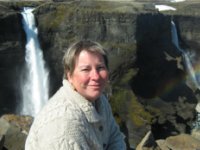 Neva Jean Specht (History, College of Arts and Sciences)
Ph.D., M.A. University of Delaware; B.A., Grinnell College
Teaching Experience:
My first year at Appalachia I had the opportunity to teach two History Honors courses. I couldn't believe I had such good luck as a new Assistant Professor. From that point on I was hooked. I've continued to teach courses in the Department of History's Honors courses as well as in University Honors. I teach early American History, History of Pirates, courses on the American Revolution and Early Republic. In University Honors, my classes have included a course on Food and Culture team taught with someone from Family and Consumer Sciences and a course on the Blue Ridge Parkway. Most of my classes include a large discussion component and usually projects that engage students with community partners. I like to see ways which can inform the public and help us better understand where we been, where we are, and where we are going.
Why I like to teach honors courses:
It gives me a chance to talk about books, learn new ways at looking at the past, and interact with curious and creative students. Who wouldn't want to do that?